25 DEGREES POP-UP BY THE BEACH
25 DEGREES POP-UP BY THE BEACH
SUN, SEA & JUICY BURGERS
25 Degrees Bangkok is heading to the beach! Bite into juicy burgers, classic American milkshakes and tasty sides from Bangkok's award winning Burger Bar, 25 Degrees. 25 Degrees Bangkok will be grilling burgers at The Beach Club daily.
Hours
Available for takeaway only
from 11am – 8pm
THE BEACH CLUB RESTAURANT
THE BEACH CLUB RESTAURANT
All Day Dining
Great for beachfront dining, diners can unwind and graze on a seaside-inspired menu, light bites or even scrumptious beachy fare (fresh catch from the sea, burgers and pizzas, Thai dishes galore and more!) with an endless drink list for a perfect match – all at attractive prices.
Hours
Available for takeaway only
from 11am – 8pm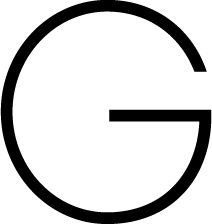 Sunset Lounge
Sunset Lounge
exclusivity with a view
Positioned above the Beach Club Restaurant and available exclusively for club room guests, the Sunset Lounge offers a relaxing space to enjoy magnificent sea views, glorious sunsets and perfectly poured cocktails.
Hours
Daily, 6am – 7pm
Available with Executive Benefits Only
LOBBY LOUNGE BAR
LOBBY LOUNGE BAR
Beverages, Fine Teas and Pastries
Grab your on-the-go coffee & tea or connect with fellow travelers at the spacious workspace completed with air-conditioning and a peaceful vibe. Drop by G Shop for some cool souvenirs customized in G brand.
Hours
Daily, 9am – 5pm