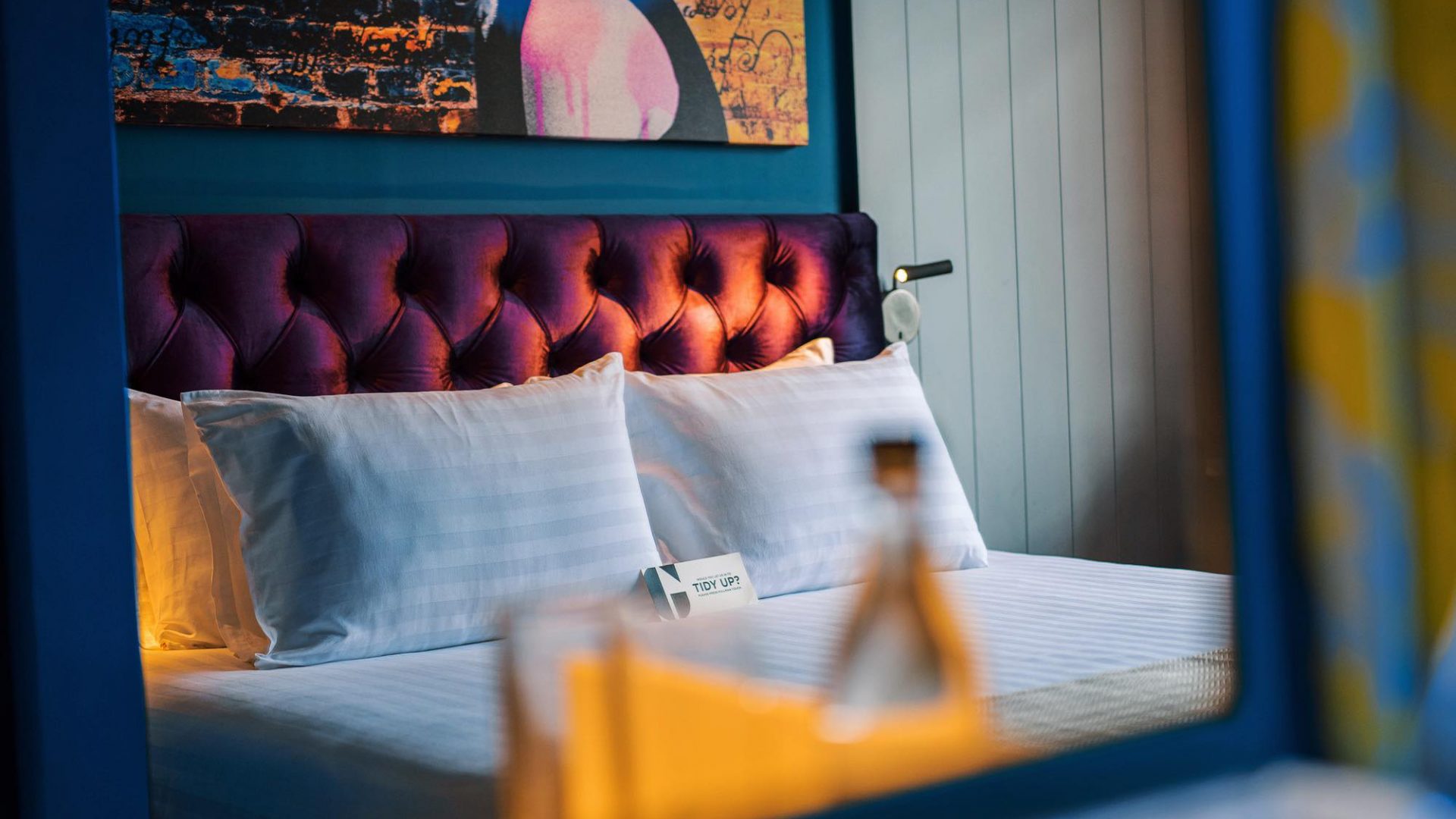 All Offers
HOME AWAY FROM HOME
Are you looking for a quiet, private and socially distanced space, where you can avoid the distractions of being at home and be your most productive? Whether you are here for some "me-time" or simply need a quiet and productive work space, you will have access to your own Hotel G Yangon room and full access to hotel facilities and gym.
Terms & Conditions
From 60$, this weekday promotion is inclusive of:
• Use of guest-room from 7am - 7pm with maximum of 2 guests per room
• No credit Card required, no booking required
• Pay at the hotel directly
• Complimentary usage of high speed internet
• Complimentary in-room coffee and tea
• Set lunch at Babett Eatery & Bar
• 2 glasses of complimentary wine/beer/soft drink from Babett
• Overnight stay for 2 persons at an additional $50++ (including breakfast)
• Day use from 7am – 7pm is strictly for 2 guests only
• Hotel G Yangon management reserves the right to vary and amend any of the above terms and conditions without prior notice.
Additional Offers
deals to sweeten your stay
With Love from Babett
Make your Valentine's day memorable and treat your loved ones with. Learn More.
Keep Glam & Glitter On
BOOK NOW AND GET 15% OFF FOR ANY FUTURE STAYS! G is for GLAM! Book. Learn More.