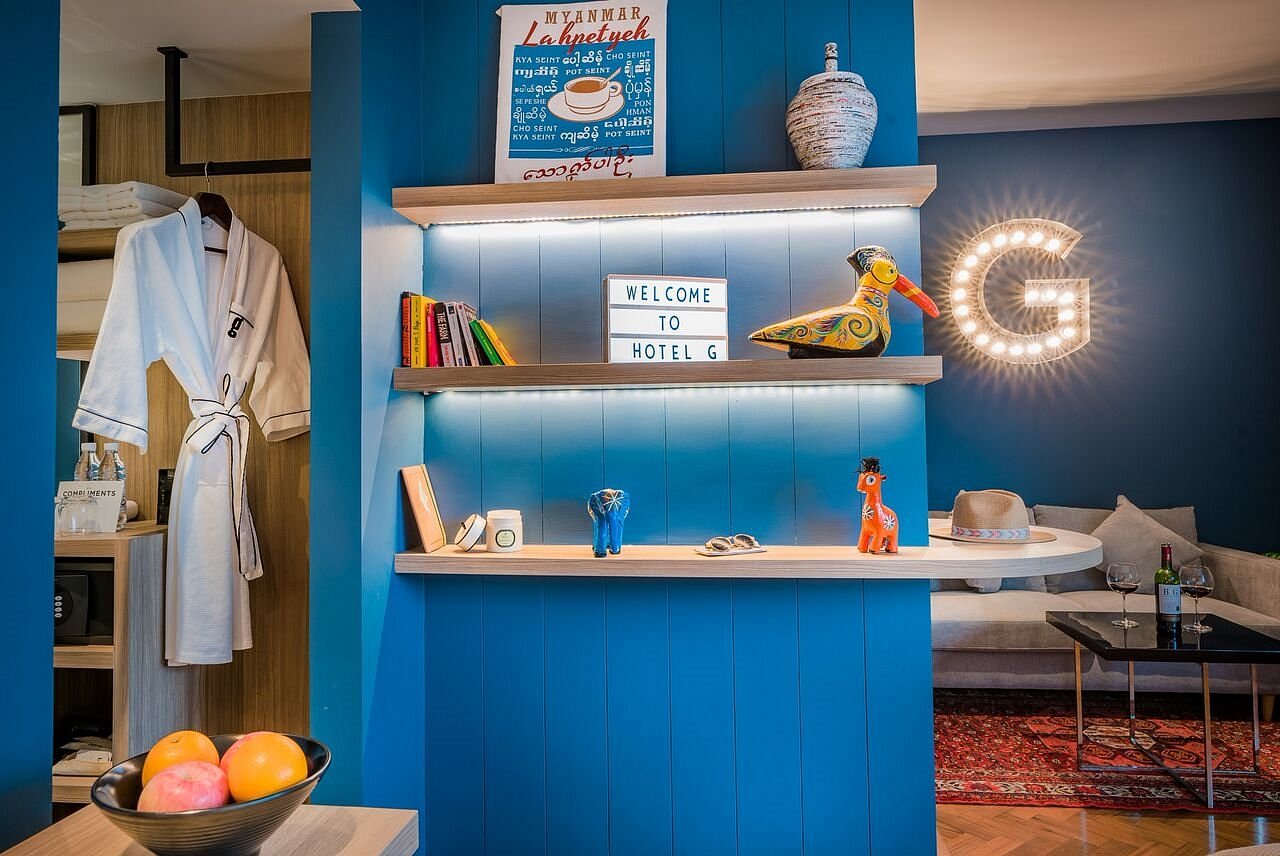 All Blog Articles
HOTELS G: IT'S ALL IN THE DESIGNS
July 9, 2021
Posted by: Hotels G
In partnership with Qanvast
With custom-designed properties around the world, award-winning lifestyle brand Hotels G can definitely serve as inspiration if you're looking to update your home's interior design. We spoke with the experts at Qanvast for some tips and tricks on how to replicate certain design features and themes used throughout the different Hotels G destinations for your own home.
European
Bright and modern with a distinctly European flair, Residence G Shenzhen exudes understated elegance. All in-room paintings were specially commissioned for Residence G Shenzhen by artists from Dafen Artist Village. Tastefully furnished, all apartments feature a light colour scheme and wooden tones combined with plenty of natural light from the floor-to-ceiling windows, creating inviting spaces to live in.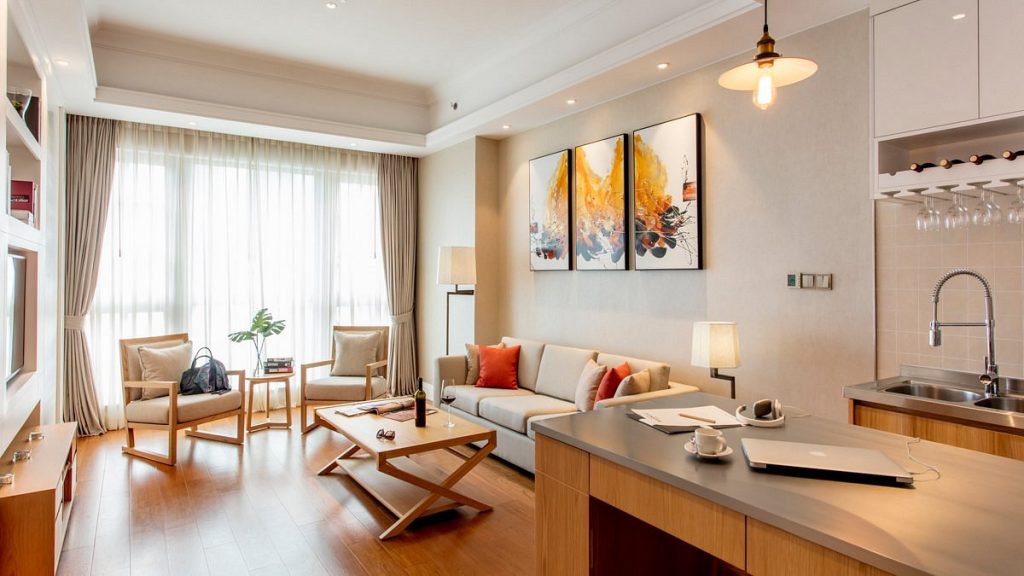 Residence G Shenzhen
Qanvast tips to replicate the look at home: Full of old-world charm, European-style homes are often a mix of contemporary and traditional design elements. To get the same look, opt for wainscoting, mirrors, neutral tones and brass accents for a more luxurious feel.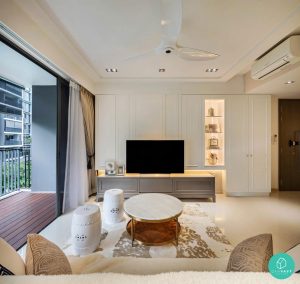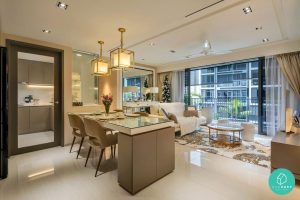 Image Credit: Qanvast
Eclectic
Quirky, artsy and playful, yet celebrating local culture, Hotel G Yangon's interior design is decidedly in-vogue and inviting, with a youthful touch. Featuring exposed brickwork, wooden and suede furniture in contrast with vividly coloured walls and striking artwork, it represents the perfect mix between contemporary lifestyle and the traditions of Myanmar.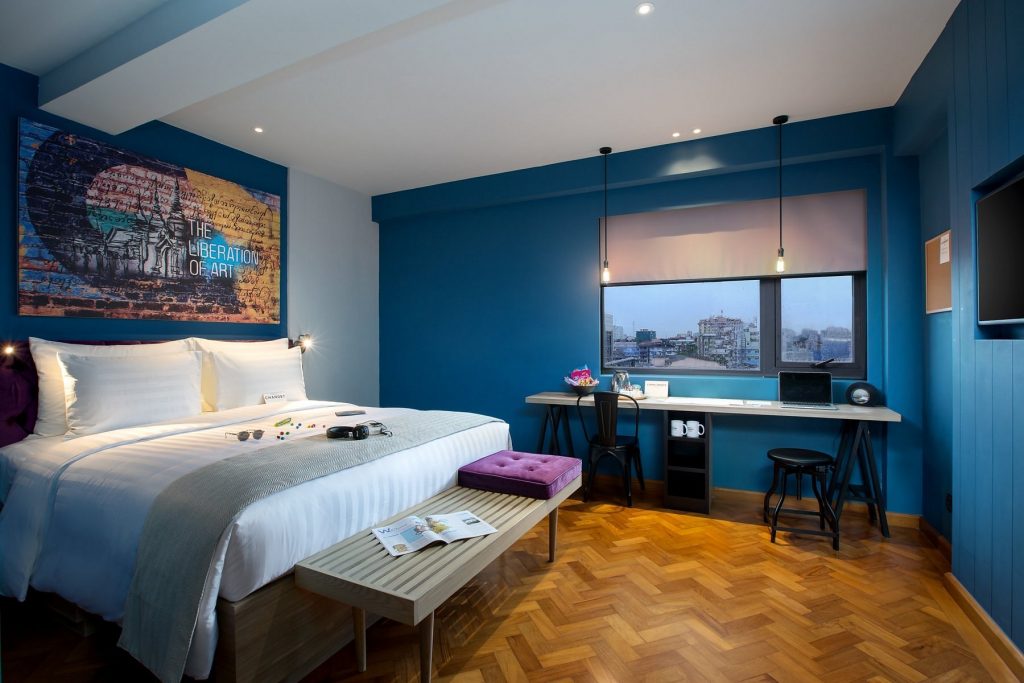 Hotel G Yangon
Qanvast tips to replicate the look at home: For the bold and adventurous, or when white-and-wood look homes simply just don't cut it, try the eclectic design style instead! Rather than opting for traditionally white hues, try vivid shades (such as emerald and royal blue) that can instantly up your feature wall game. Take a page out of this 3-room resale HDB, from the orange fridge to the emerald green walls and black-and-white graphic tiles.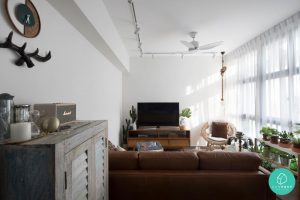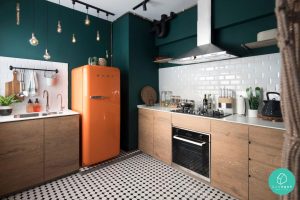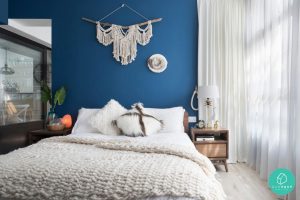 Image Credit: Qanvast
Industrial 
Achieving a fair balance of masculinity and femininity isn't too hard, as evidenced at Hotel G San Francisco. A strikingly industrial yet cosy look is created by mixing different shades and materials, from masculine tones of gray using raw concrete, to plush velvet sofas and dark wood, adding an interesting juxtaposition with more feminine features like white marble slabs and brass details. The penthouse suite as featured in the image was a finalist in Surface magazine's Best Hotel Suite 2019. It was designed by renowned Icelandic architect Gulla Jónsdóttir, principal of Gulla Jónsdóttir Architecture and Design, a design studio based in Los Angeles.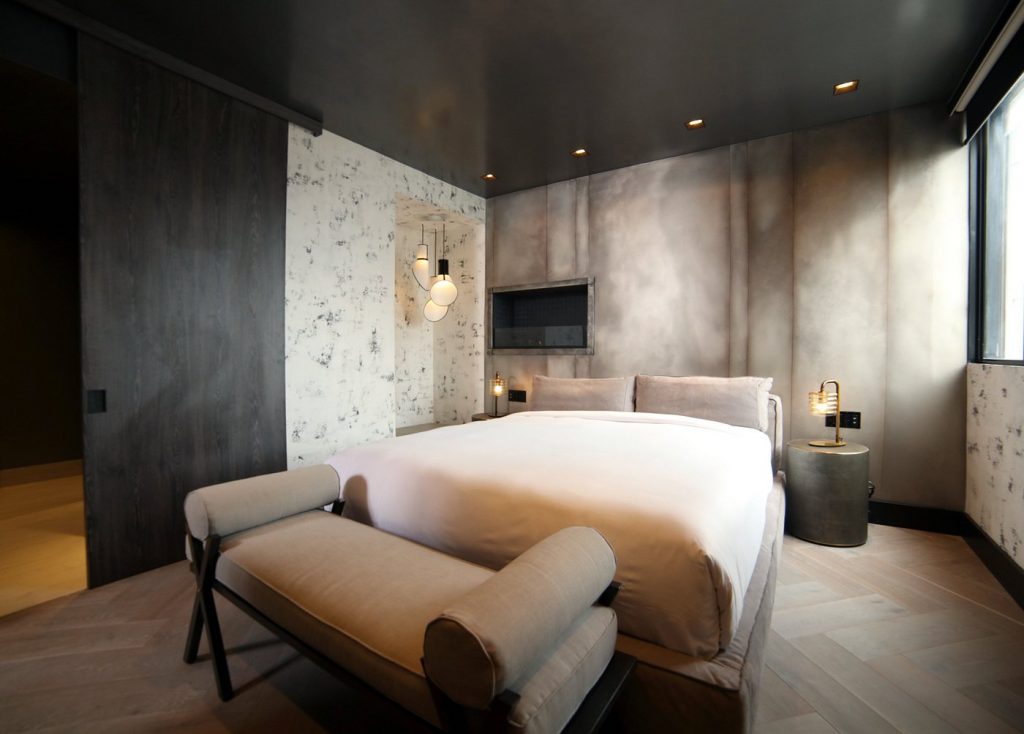 Hotel G San Francisco
Qanvast tips to replicate the look at home: The industrial, dark contemporary look has been trending lately and it's easy to see why. Here are a few hallmarks of this stylish design style: clean vertical lines, chrome finishes, concrete elements and furniture with narrow legs.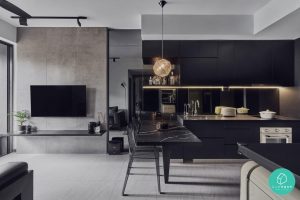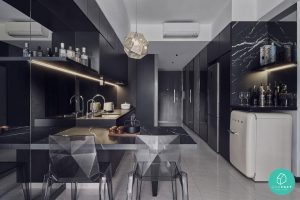 Image Credit: Qanvast
Minimal 
All-white interiors can make any space look and feel bigger, lighter and brighter, as well as give it a relaxing atmosphere and a sensation of calm and purity. The G Deluxe rooms at Pullman Hotel G Bangkok are a minimalist's dream, allowing guests to fully unwind and admire the city views from the panoramic window.
Tip: All-white interiors can be made more interesting by using various textures – marble, wood or metal. Simply add small pops of colour from tastefully placed furniture and decor items in each room.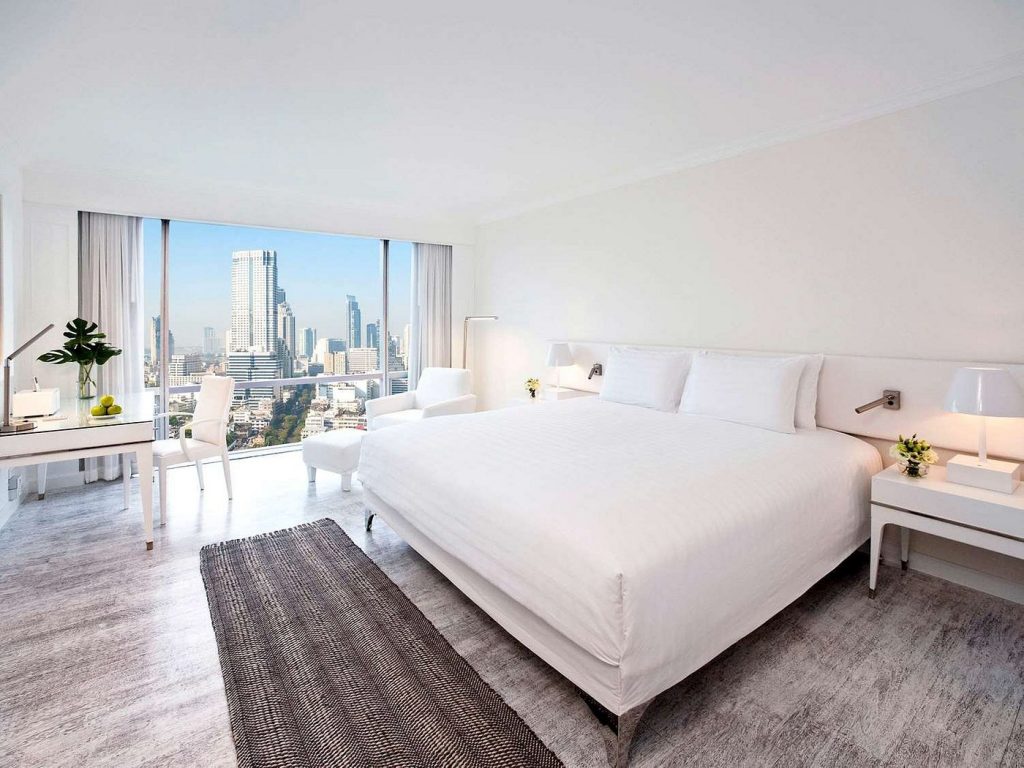 Pullman Bangkok Hotel G
Qanvast tips to replicate the look at home: While predominantly white homes indeed tend to look bigger, if not done right, they can also appear too sterile. Balance it out with various textures (think wood, rattan, marble) to add an organic touch.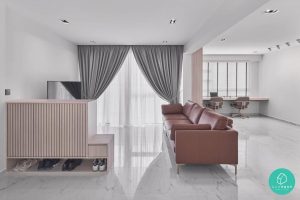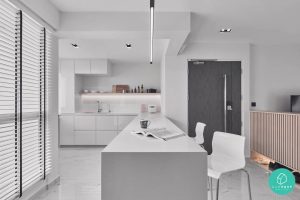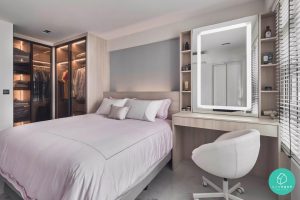 Image Credit: Qanvast
Bonus tip: don't hesitate to experiment with statement pieces and feature walls!
If you have had a chance to stay at Hotels G, be it Hotel G Singapore or Pullman Hotel G Bangkok, you may have noticed a black and white 'Lady G' hanging portrait of a classy lady dressed in fur. Statement pieces like this signature 'Lady G' are great to incorporate into homes, to add a touch of personality.
Tip: Introducing art pieces in your home serves as a conversation starter and is a great way to create a focal point from unused wall space.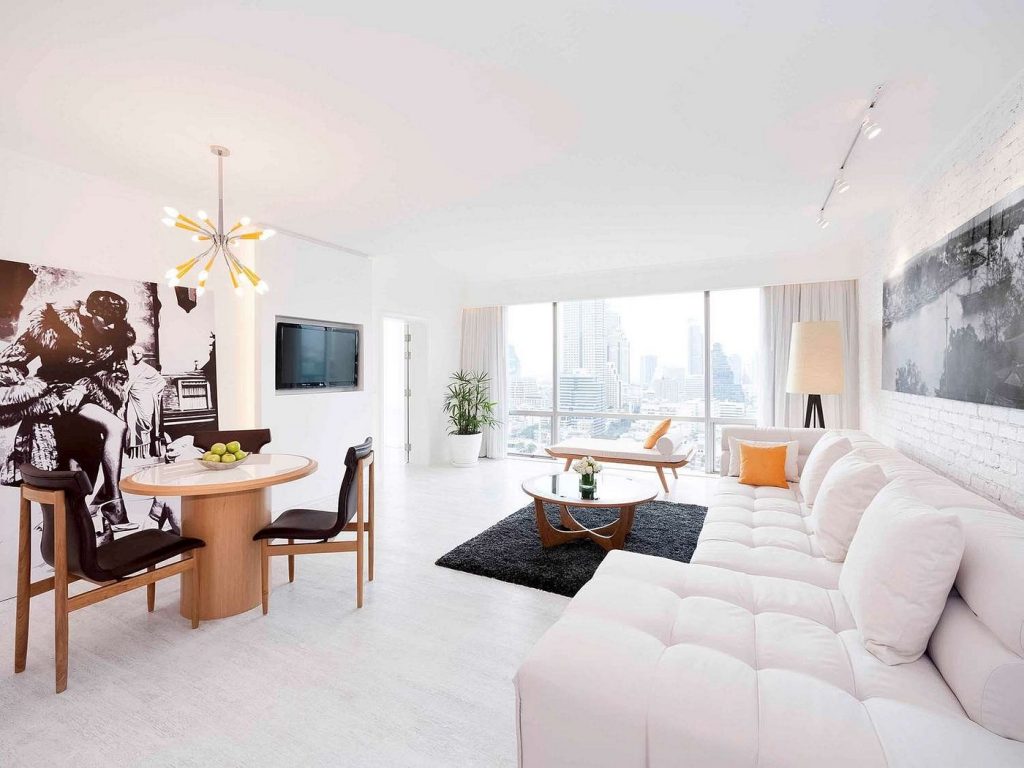 Pullman Bangkok Hotel G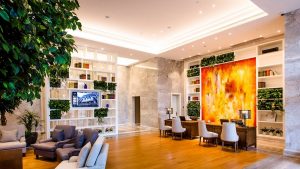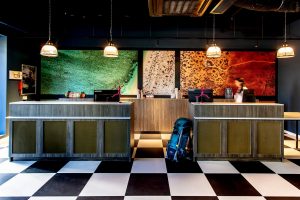 Left to right: lobbies of Residence G Shenzhen & Hostel G Perth
Qanvast tips to replicate the look at home: More than just decor, art pieces can also serve as key elements to convey the homeowners' personality, as well as educate guests on history, culture, travels… you name it. Apart from just displaying paintings and framed pieces, the owners of this BTO took things one step further with a gorgeous, full-height botanical wallpaper.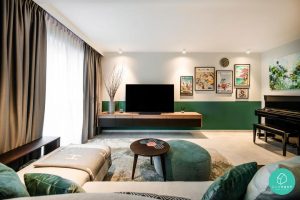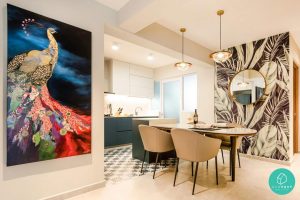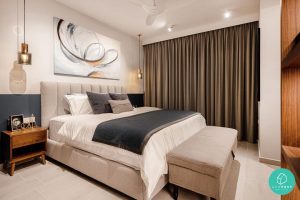 Image Credit: Qanvast