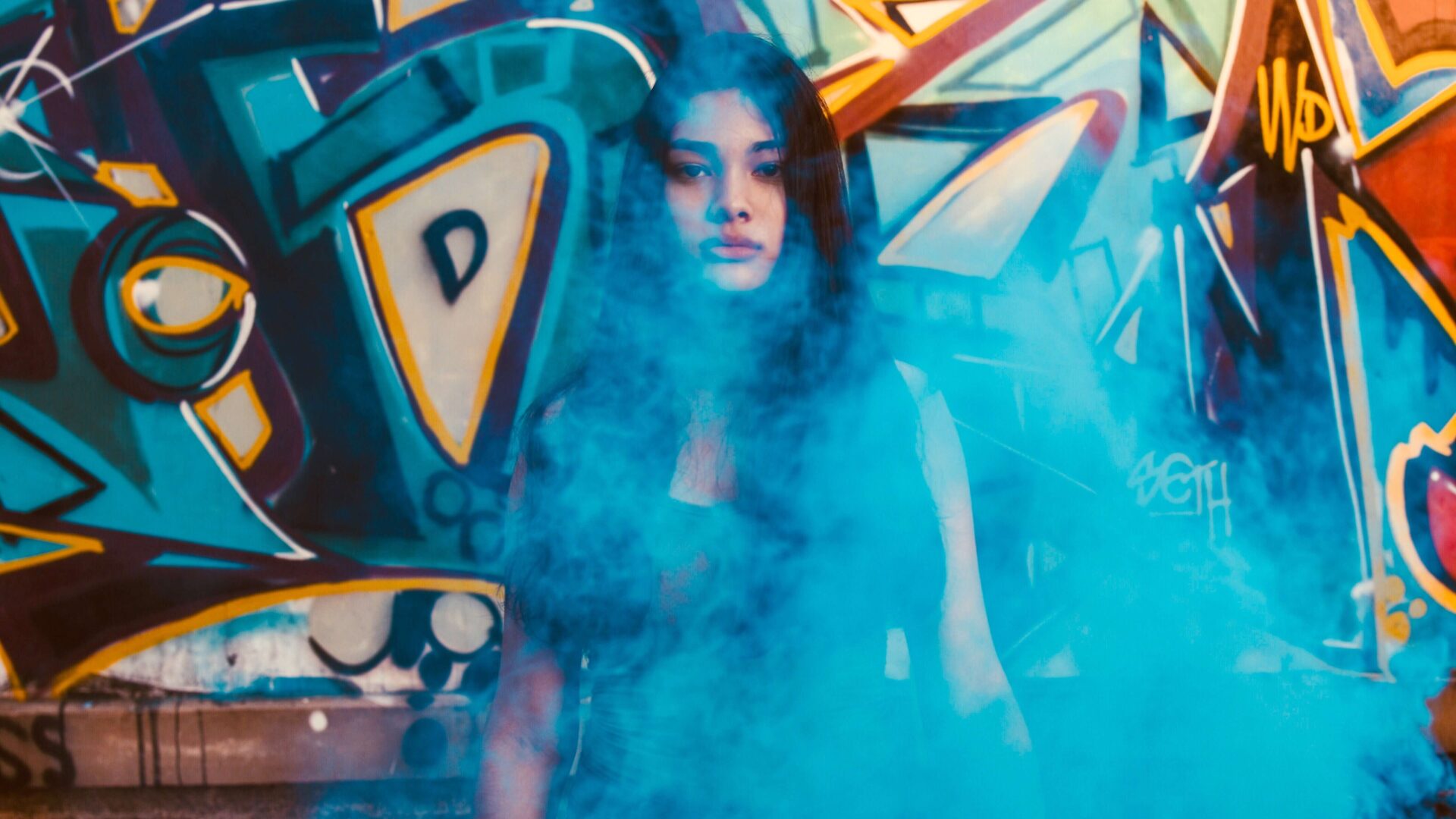 All Blog Articles
Graffiti And Street Art To Discover in Bangkok
April 28, 2023
Posted by: Hotels G
Hidden amongst the majestic temples and rich culture, lies the beating heart of a contemporary soul of creativity that can be found on the streets of Bangkok.
In-between visiting the many street stalls that make up Bangkok's exciting food scene, and exploring the hallowed halls of some of the world's most magnificent temples - any traveller keen on discovering every corner of the city's vibrant culture should find their way through its colourful streets. 
While street art may not have always been the focus of Bangkok's art scene, it bloomed into popularity over the past few years - thanks to social media as well as international art events such as the Bukruk Urban Arts Festival. 
The next time you find yourself exploring and looking to discover the more contemporary side of Bangkok, here are some of the most eye-catching graffiti and street art installations to check out. 
Soi Charoenkrung 28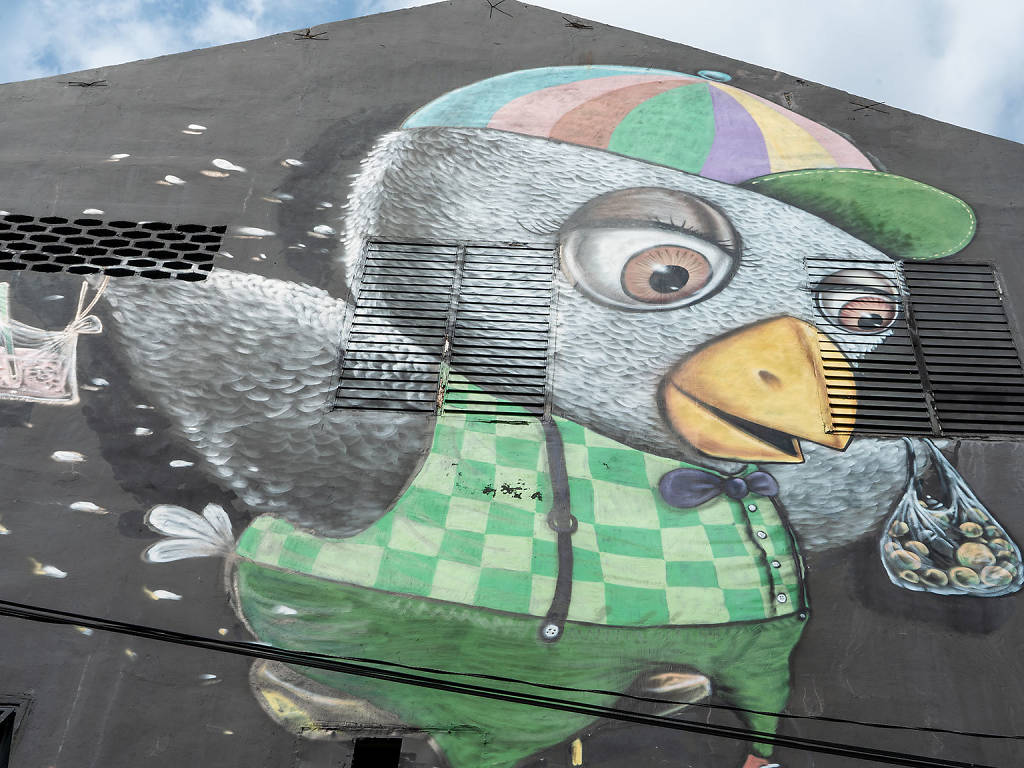 Cr. Tanisorn Vongsoontorn/Time Out Bangkok
On this lane, you want to look out for three main masterpieces. Start from the beginning of the street, where Pukruk by Meubon can be found – featuring an extravagantly-dressed bird riding a unicycle. Underneath this painting is a contrasting black-and-white mural done by Korean artist Daehyun Kim, while another multicolored work by Romanian artist Raul Oprea Sebastian a.k.a Saddo can be found across the street. 
Soi Charoenkrung 30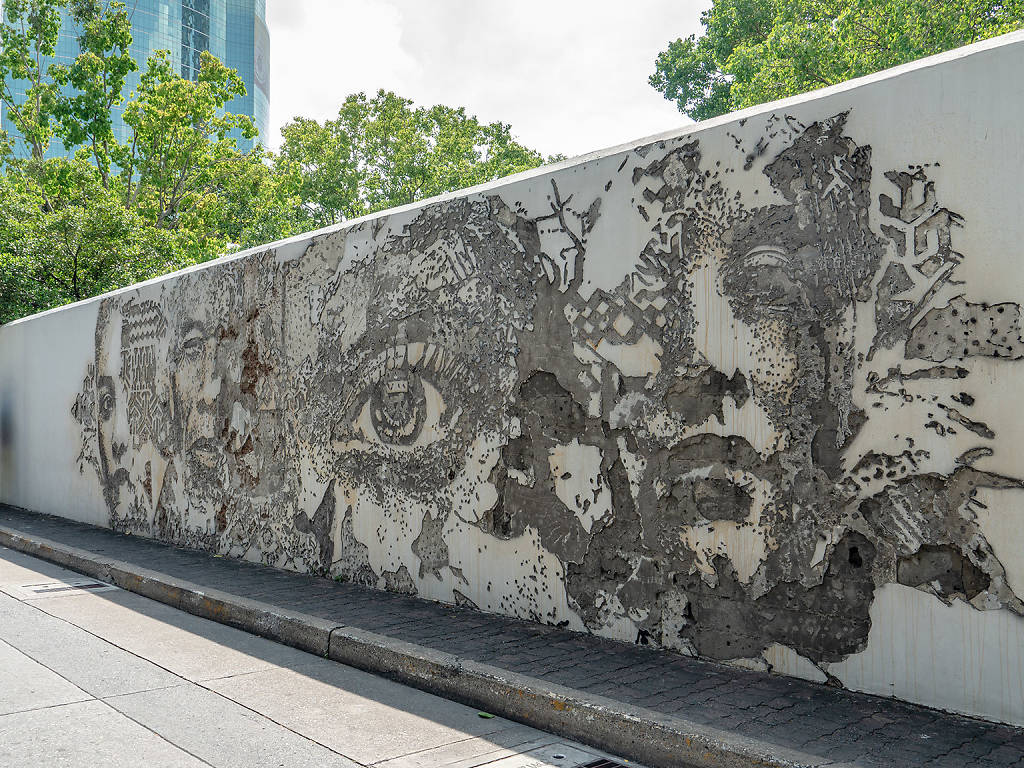 Cr. Tanisorn Vongsoontorn/Time Out Bangkok
Two main pieces stand out on this side street. The first being a truly eye-catching wall carving done by London-based Portuguese artist Alexandre Farto, a.k.a Vhils – as part of his 'Scratching the Surface' project, which takes front-and-centre of the front wall of the Embassy of Portugal. Another being an abstract stencil work by internationally-renowned Italian artists Sten and Lex, which take up the facade of a whole building. 
Soi Charoenkrung 32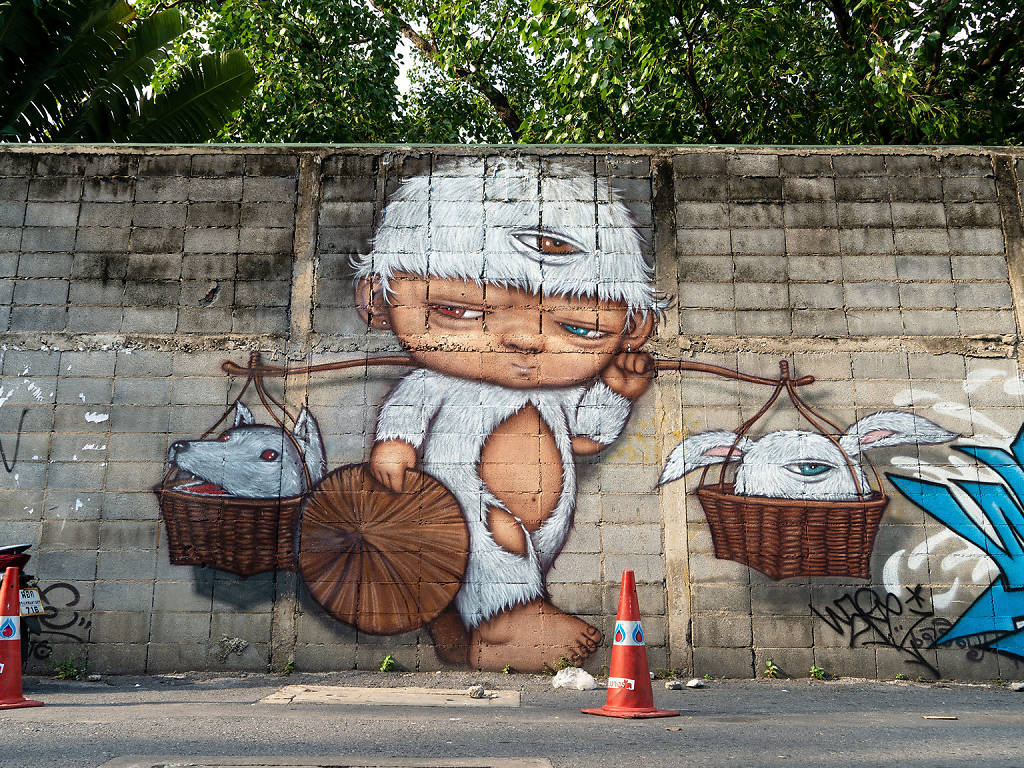 Cr. Tanisorn Vongsoontorn/Time Out Bangkok
You won't need to show up early to visit the walls of Soi Charoenkrung 32. During the day, the strip is mostly occupied by street vendors, with the art only revealed after 3pm onwards. The former site of the 10-day Bukruk Urban Arts Festival, Soi Charoenkrung 32 is now filled with murals created by both Thai and international taggers. These works include the three-eyed kid by Alex Face, Kult's portraits, the funky animals of Bonus TMC, and Lolay's graphic spray-painted works.
Pathumwan Sky Walk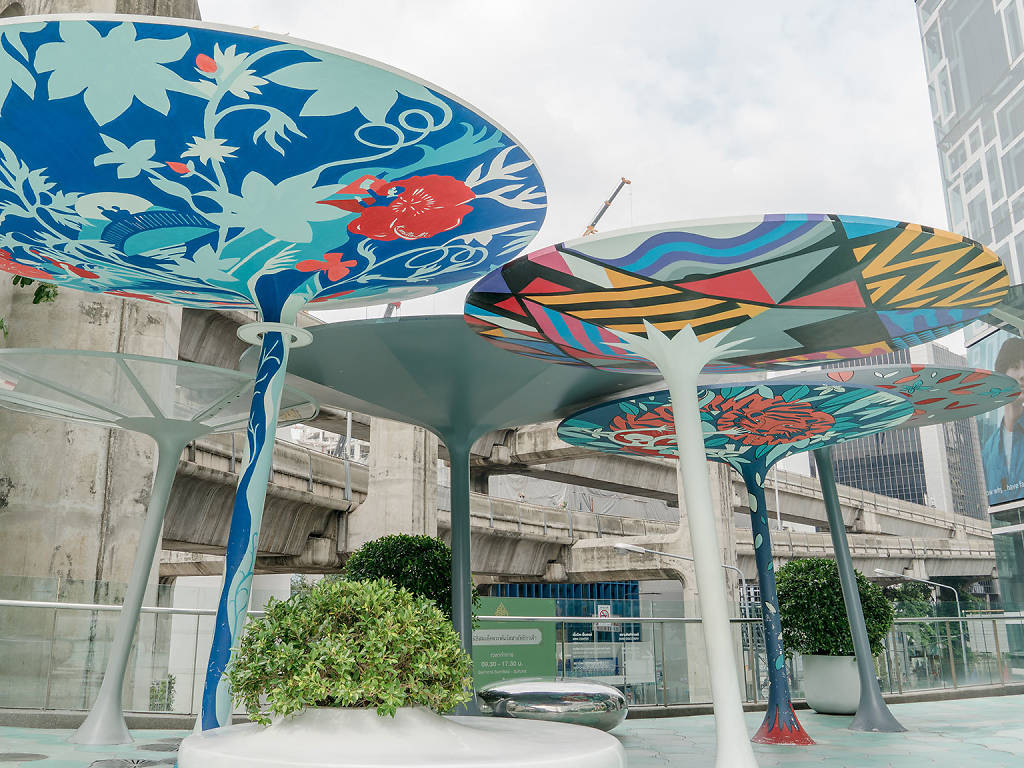 Cr. Tanisorn Vongsoontorn/Time Out Bangkok
For artworks that prove "the sky's the limit", make your way along the skywalk connecting the Bangkok Art and Cultural Centre (BACC), Siam Discovery, and MBK. Here, you'll find mushroom-like installations that have been painted on by well-known local artists like JECK's BKK, Yuree Kensaku, and Peerapong Limthamrong a.k.a P7. 
Saphan Taksin BTS Station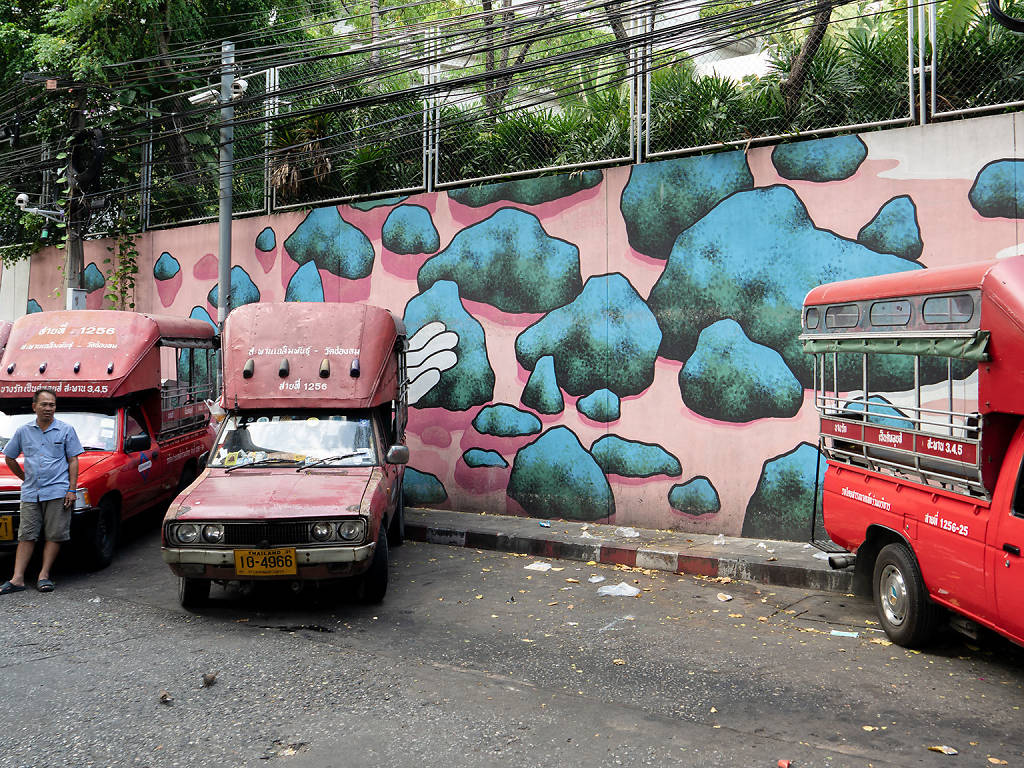 Cr. Tanisorn Vongsoontorn/Time Out Bangkok
In 2016, nearly the entire length of the wall at the foot of the Saphan Taksin BTS station was painted over by Dutch artist Daan Botlek. Done specially for the Bukruk Festival, the piece was also named 'Saphan Taksin', featuring various body parts scattered against a cotton candy-pink background. If you were to stack each segment vertically, the body parts actually connect to each other. 
San Chao Rong Kueak Alley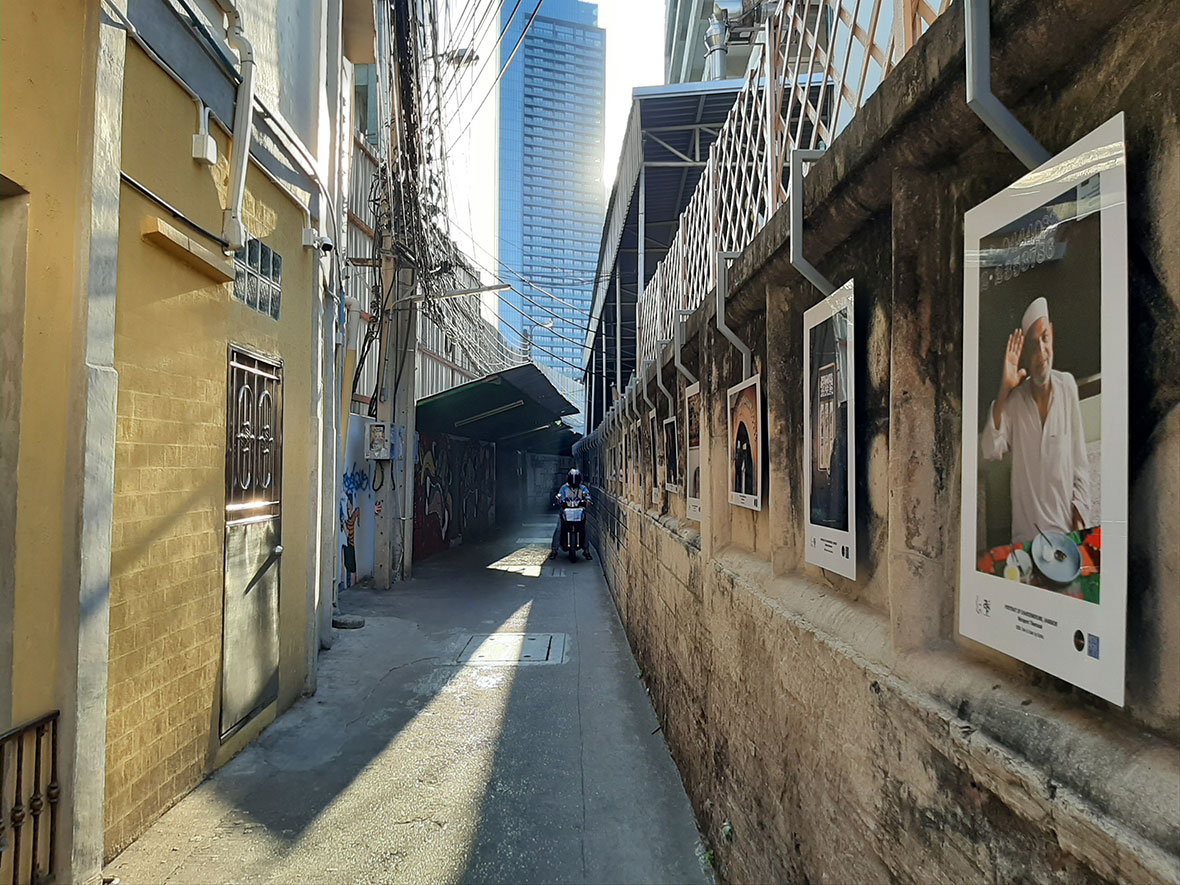 Despite it being a small alley, it's one that really takes pride in its art – with each piece coming with its very own description. From large realism murals to full-scale pieces depicting Chinese culture in the neighbourhood, the alley offers nothing short of some of Bangkok's most creative urban art pieces. This includes The Lion Care by Bonus TMC – inspired by lion dances performed in the local community and DR.CAS's depiction of a sacred turtle – inspired by a festival where people pay respects to said turtle. 
Song Wat Road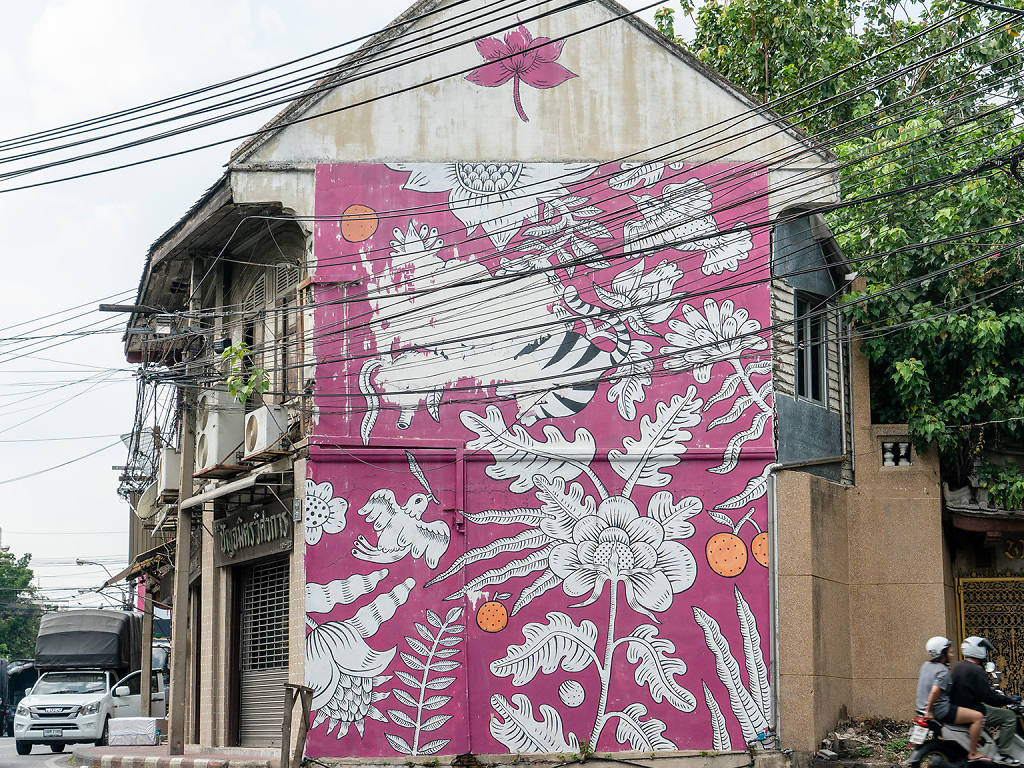 Cr. Tanisorn Vongsoontorn/Time Out Bangkok
Down this historic road, you'll find three large-scale murals done by international artists. Upon entering the road from Wat Pathum Khongkah, you're greeted by the sight of a pink mural by Romanian artist Aitch. Further down at a parking lot, there will be two giant artworks facing each other just overlooking the Chao Phraya River. On the left, Belgian graffiti artist Roa pays tribute to Thailand's animal with a piece of two elephants, while the other side features blue bicycles done by Spanish artist Aryz. 
The best part of it all – is that these streets are all within easy reach of Pullman Bangkok Hotel G. So the next time you're on holiday or staycation with us, know that you're mere minutes away from soaking up every drop of culture Bangkok has to offer – both old and new.