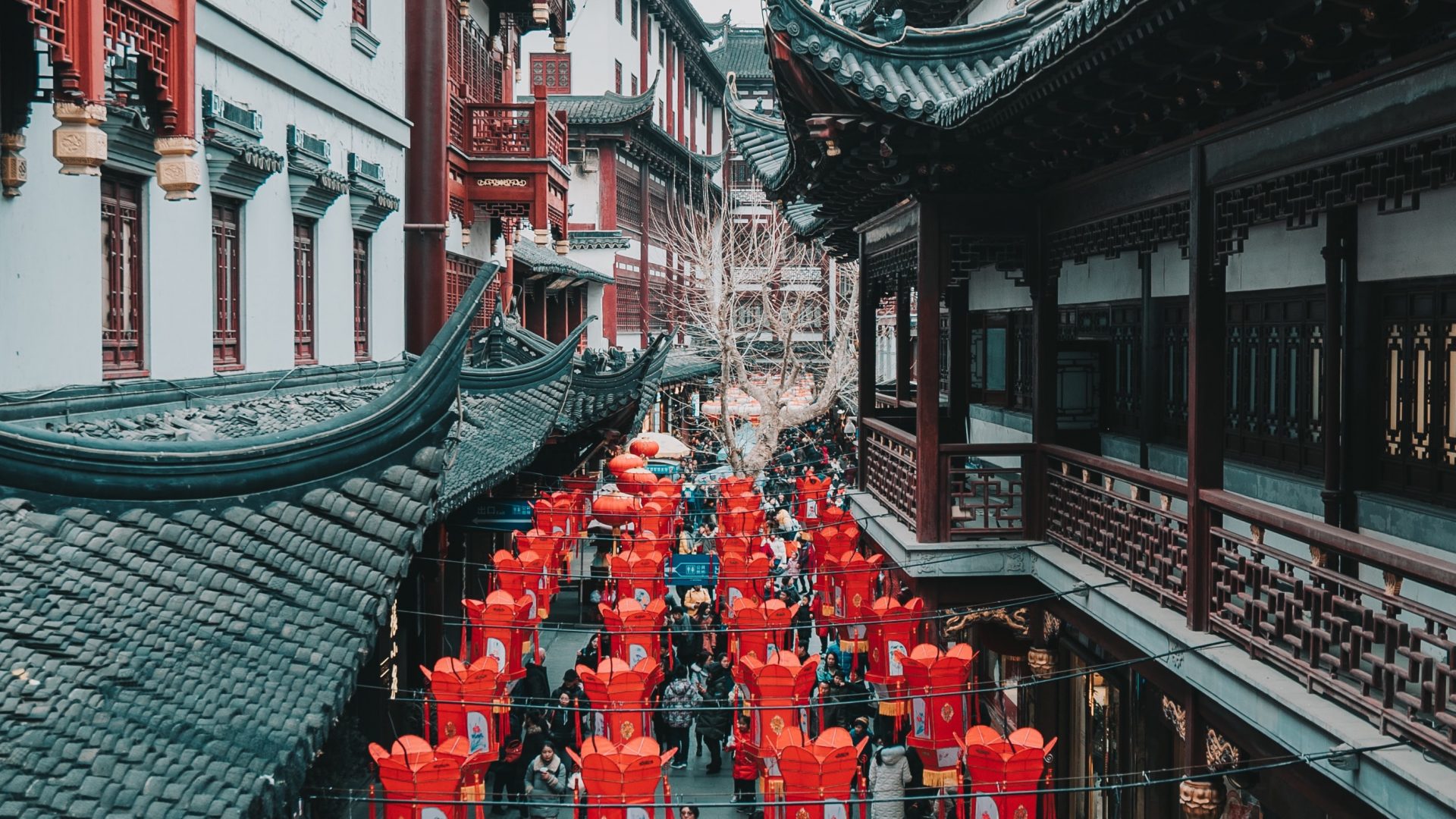 All Blog Articles
Explore Spring Festival Celebrations
January 10, 2021
Posted by: Hotels G
The most important and vibrant celebration of all traditional Chinese festivals is the Chinese New Year, also known as Lunar New Year or Spring Festival. Chinese New Year is celebrated in several nations across the world, but traditions vary slightly in each country. At Hotels G we put our own spin on Spring Festival celebrations by bringing you special menus and enticing offers. Read on if you're keen to find out more about this fascinating holiday.
Lunar New Year or Chinese New Year is arguably the most widely celebrated holiday in the world and begins with the new moon that occurs between the end of January and the end of February. People welcome spring and what comes along with it: planting and harvests, new beginnings and fresh starts.
Traditionally, Lunar New Year is the time to bring the whole family together to take part in ceremonial blessings to honor ancestors, exchange gifts of good fortune and toast to abundance. Opulent decorations, parades, lanterns, firecrackers, red envelopes and amazing feasts are some of the distinctive elements of this holiday.
This year, the beginning of the festival falls on the 12th of February and in multiple countries, it is a public holiday. In China, it will last for 7 days, starting from 11th to 17th of February, while in Thailand and Singapore it is just the 12th of February itself which is a national holiday. In Hong Kong, the holiday is from 12th to 15th.
The festival lasts about 15 days, until the full moon arrives, followed by one day of Lantern Festival with fireworks as well as festive displays of lion and dragon dances, which marks the end of the celebrations.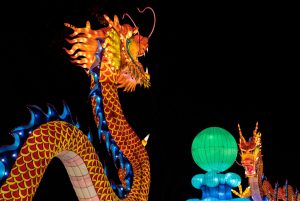 During Chinese New Year, families gather around the dining table to share dishes that have symbolic and auspicious meanings for the coming year. What families set on the table matters a great deal and each dish has a different symbolism behind it. In particular: Chinese dumplings are the symbol of wealth and abundance, fish represents prosperity, while sweet rice balls symbolize family togetherness.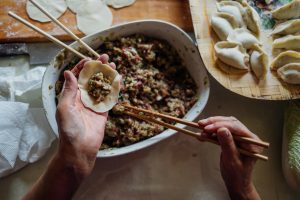 People prepare to decorate their surroundings and deck their houses with all things red around 10 days before the festival starts. Everything is decorated with red lanterns, red paper cuttings, and red spring couplets (poetry scrolls) are hung up outside their houses, office buildings and streets. Why red? In China and even throughout other Asian countries, red is considered a lucky color and represents positive things such as joy and happiness.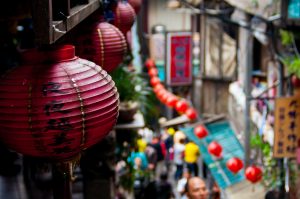 Another common Lunar New Year tradition is giving "lucky money" in red envelopes, symbolizing good luck and protection from evil spirits. The envelopes were traditionally meant for children, but today they are given to friends, family, and even coworkers and are said to bring prosperity to those who receive them. This money is supposed to help transfer fortune from the elders to the kids. With the development of technology, digital red pockets have become a recent trend!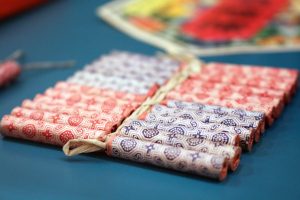 The Chinese calendar includes the Chinese zodiac, which consists of the cycle of twelve signs of the sun. Each new year is marked by the characteristics of one of the 12 zodiac animals: the rat, ox, tiger, rabbit, dragon, snake, horse, sheep, monkey, rooster, dog, and pig. 2021 is the year of the White Metal Ox, said to bring us positive changes in all aspects. Green, yellow and red are the colors of the ox and will be lucky colors in this new year. Zodiac signs play a big role in Chinese culture. Your animal can determine your career, health and relationship success. If you are into astrology, make sure you find out what zodiac animal you are!