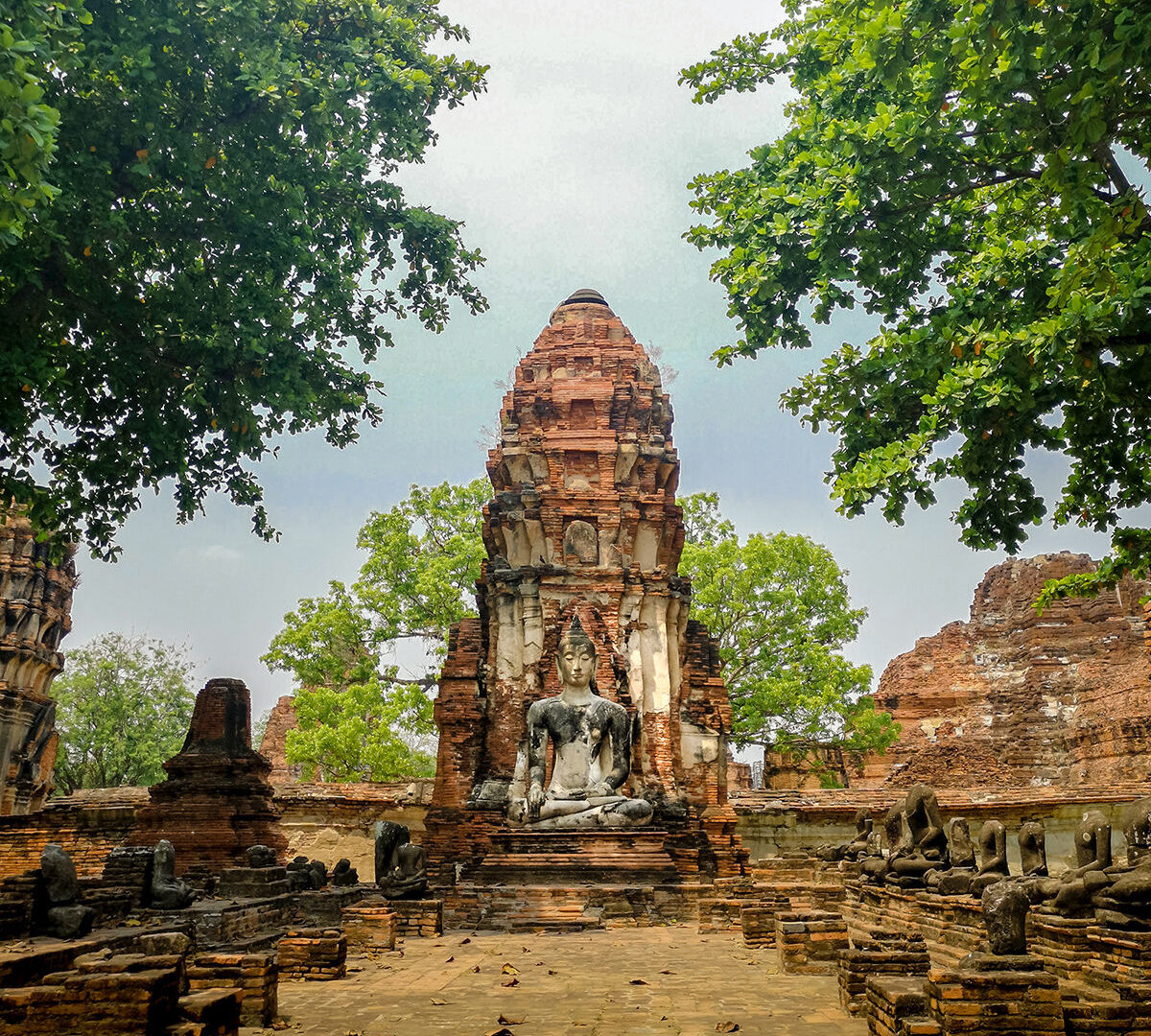 All Blog Articles
ESCAPE TO AYUTTHAYA
July 29, 2019
Posted by: Hotels G
"Similar in size and importance to Paris," says Dr. Timothy Curtis of UNESCO about Ayutthaya, which surprises us at Pullman Bangkok Hotel G. He is however referring to that Thai royal capital's stature way back at the end of the 16th century.
Curious about this island at the confluence of the Chao Phraya, Pa Sak and Lopburi Rivers, we decide to make the two hour nautical journey north up the Chao Praya 'River of Kings' from Bangkok and back in time, past the shimmering magnificence of Bangkok's Grand Palace and stark beauty of Wat Arun, the temple of the dawn, as gleaming skyscrapers give way to luxuriant mangroves and stilted wood houses above the muddy river.
This pastoral setting belies the grandeur that was Ayutthaya back when its geographic position between China, India and the Malay Archipelago made this an important hub for East-West trade. Ambassadors from the French Court at Versailles and the Mughal Court in Delhi made their way to Ayutthaya's three palaces and four hundred gilded temples. Thirty-three kings from five dynasties held court from Ayutthaya between the 14th to the 18th century, before defeat by the invading Burmese Army in 1767, a date that still evokes emotions among patriotic Thais.
A word of warning about what to expect at this sleepy time warp comes from Dr. Christophe Pottier, the Director of the Ecole Francaise d'Extreme-Orient Centre Bangkok: "What people can see now is only the scale of the once vast city" yet even in the archaeological ruins, artful clues speak to that rich past, a smattering of mural paintings depicting Ayutthaya court life and at the 14th century Khmer influenced Wat Mahathat, a serene stone Buddha head cossetted by the roots of a holy Bodhi tree.