All Blog Articles
Underrated shopping places in Bangkok
May 10, 2021
Posted by: Hotels G
A shopping paradise in the Asia Pacific region, Bangkok boasts numerous luxurious and beautifully designed shopping malls where tourists and locals alike oftentimes flock to on the weekend for a shopping spree. But unbeknownst to many, the City of Angels is also home to a large and diverse vintage shopping scene worth exploring. Read on to discover some of the best vintage shops in Bangkok.
From luxury vintage labels, to Japanese secondhand stores, Thai handicraft, ladies' fashion, vintage furniture stores, vintage jewelry & accessories stores and so much more, one can easily get overwhelmed by the myriad of boutiques, markets and vintage shops Bangkok has to offer.
In the current times, when sustainability is at the center of some major societal and environmental discussions, vintage or second-hand shopping while enjoying the beauty and history background of bygone areas makes perfect sense.
There is nothing more satisfying than finding rare or collectible items when browsing a large collection vintage items. Yet, as a general rule before you do so, expect to spend few hours in a warm place with little air ventilation, overflowing with so many items all over the place, that may have not been cleaned in a while. Imagine Ali Baba's cave of wonders, sometimes messier and slightly dirtier.
So, in order to prepare you for such an exciting adventure and before proceeding with the awaited list of our top vintage stores, here are some tips to keep in mind when visiting such places, especially flea markets:
Take plenty of cash with you as most of these places to not accept debit/credit cards.
Bring water, maybe a fan to stay hydrated and not suffocate.
Beware of items that would give you a hard time to fix or repair, which might cost you more than what you paid for.
A rather recent addition to Charoengkrung district, ATT19 was a 120-year-old school transformed into a stunning multi-level and multi-purpose art hub spanning 2,000 square meters. On the ground floor, you will find a covered courtyard dedicated to retail from Japanese ceramics, to vintage designer clothing, Asian antique furniture and various rotating handmade decor pieces. The space on the second floor used to be an exhibition space welcoming artists from around the globe. Whether you are an antique connoisseur or a curious about vintage items, you will certainly not fail to admire the beautiful architecture of exposed teak ceilings, century-old tapestries adorning the whitewashed walls contrasting with the concrete flooring, all basking in an abundance of natural daylight. Reason enough for us to visit ATT19!
Address: ATT 19, 19 Charoenkrung Soi 30, Bangkok, Thailand
Phone: 083-555-5739
Note: Please contact ATT19 directly for opening hours and more details about art exhibitions.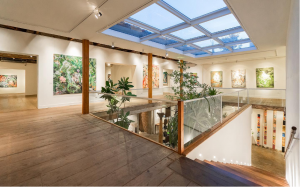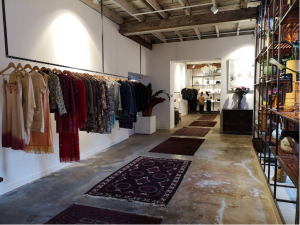 This massive warehouse located only a short distance from On Nut BTS is home to an impressive number of Japanese secondhand items that you can purchase based on weight from as little as THB 50 a kilo. Divided into 3 main sections, you can find there a plethora of kitchenware from lacquerware trays to ceramic plates, cups, tea pots and more, bags and shoes in another section and decorative items, kids toys and many more items.Remember the tips we provided earlier in this article? This warehouse is definitely one of these places where our advice would prove useful!
Address: 273, Sukhumvit Soi 50, Phra Khanong, Khlong Toei, Bangkok 10110Opening
Opening hours: 11AM-9PM, Daily.
Telephone: +66 81 141 4374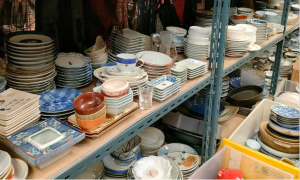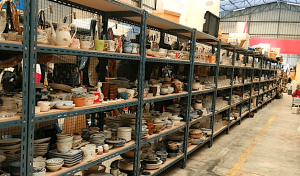 You may be familiar with Chatuchak weekend market, the massive open-air market every tourist has visited at least once while in Bangkok. But did you know that right next to it and only a minute walk to the left from Exit 1 of MRT Kamphaeng Phet station lays the Chatuchak Playground Antique Flea Market known as the 'Red Building' to the locals. Comprising of 60 or so shops, you will be able to find antique alcohol such as whiskey, Thai-Chinese signboards of old shophouses, and antique furniture, home decoration items, books, chinaware and many other vintage items, all reasonably priced. Local Thai artists also display their works there. And if that's not enough, don't forget to take a stroll in the surrounding streets as there are more vintage markets and shops in the vicinity.
Address: Kamphaeng Phet 2 Rd, Chatuchak, Bangkok 10900
Opening hours: Saturday and Sunday from 11am to 8pm
Another impressive warehouse located in the suburbs of Bangkok, Papaya is definitely worth a visit. More than your regular antique furniture store, this museum-like warehouse overflows with so many antiques the owner, Mr. Tong has been collecting for decades. Hence, don't be surprised if some of them are not even for sale! Be ready to reminisce your childhood with an impressive display of toys, but as you will progress in this maze of walls and shelves that is the first room, you will then reach the 3-story-high open space akin to the true Ali Baba's cave of treasures – at least in our humble opinion. And Papaya Studio won't disappoint; from vintage memorabilia and antique furniture to lanterns and light fixtures, arcade machines, Vespa bikes, home décor, art pieces and much more… needless to say, one can easily spend hours browsing all these wonders and never get enough. Our tip? If you really like an item, make sure you can find it by taking a picture for reference or ensure you remember where exactly it is located. Oh, and did we mention there are 3 floors?

Address: 306/1 Soi Lat Phrao, Phlabphla, Wang Thonglang, Bangkok 10310, Thailand
Opening hours: Daily from 9am to 6.30pm
Phone: +66 (0)2 539 8220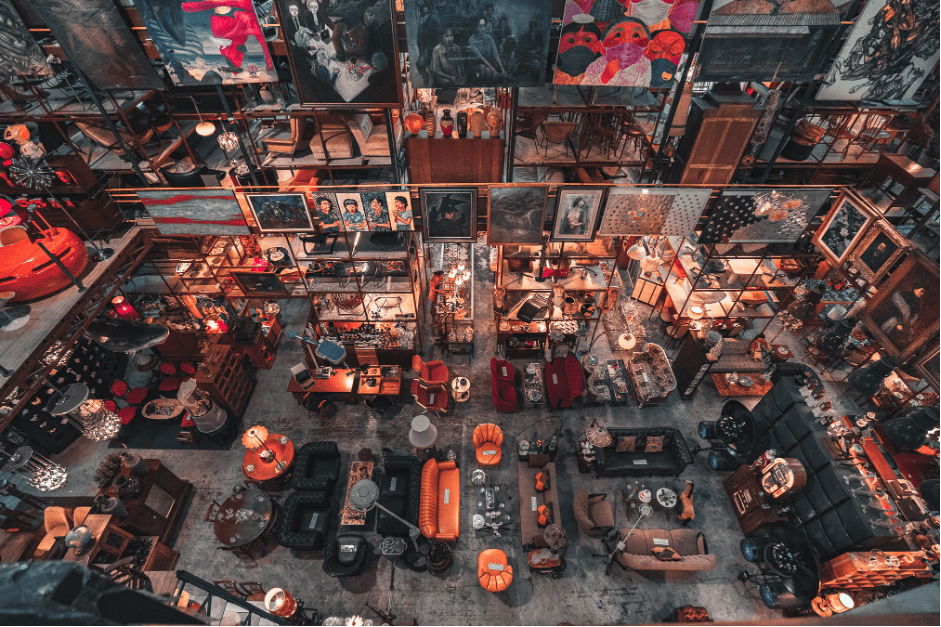 Rod Fai Night Market
The authentic open-air vintage market was originally located next to the train tracks behind Chatuchak market and moved in 2013 to Srinakarin Soi 51, behind Seacon Square Shopping Mall, easily accessible by taxi and BTS. A 2nd and newer train market opened in 2015 only a few minutes' walk from Thailand Cultural Centre MTR, but on a much smaller scale. Hence, we will focus on the original Rod Fai marketing. Divided into 3 main areas, Market Zone', 'Warehouse Zone' and 'Rod's Antiques', you can find everyday products from the market Zone comprising of 2000 stalls, vintage household goods, appliances and fashion items from the Warehouse Zone while the rare and pricier antiques can be found at Rod's Antiques building. Why do we like Rod Fai night market so much? Aside from the vintage shopping aspect, the street food scene and surrounding rows of bars and restaurants make it a unique experience with its artsy vibes, retro products and yummy snacks to enjoy.
Address: 51 Srinagarindra Road, Nong Bon, Prawet, Bangkok 10250, Thailand
Opening hours: Thursday–Sunday from 5pm to 1am (closed Monday–Wednesday)
Phone: +66 (0)8 1827 5885