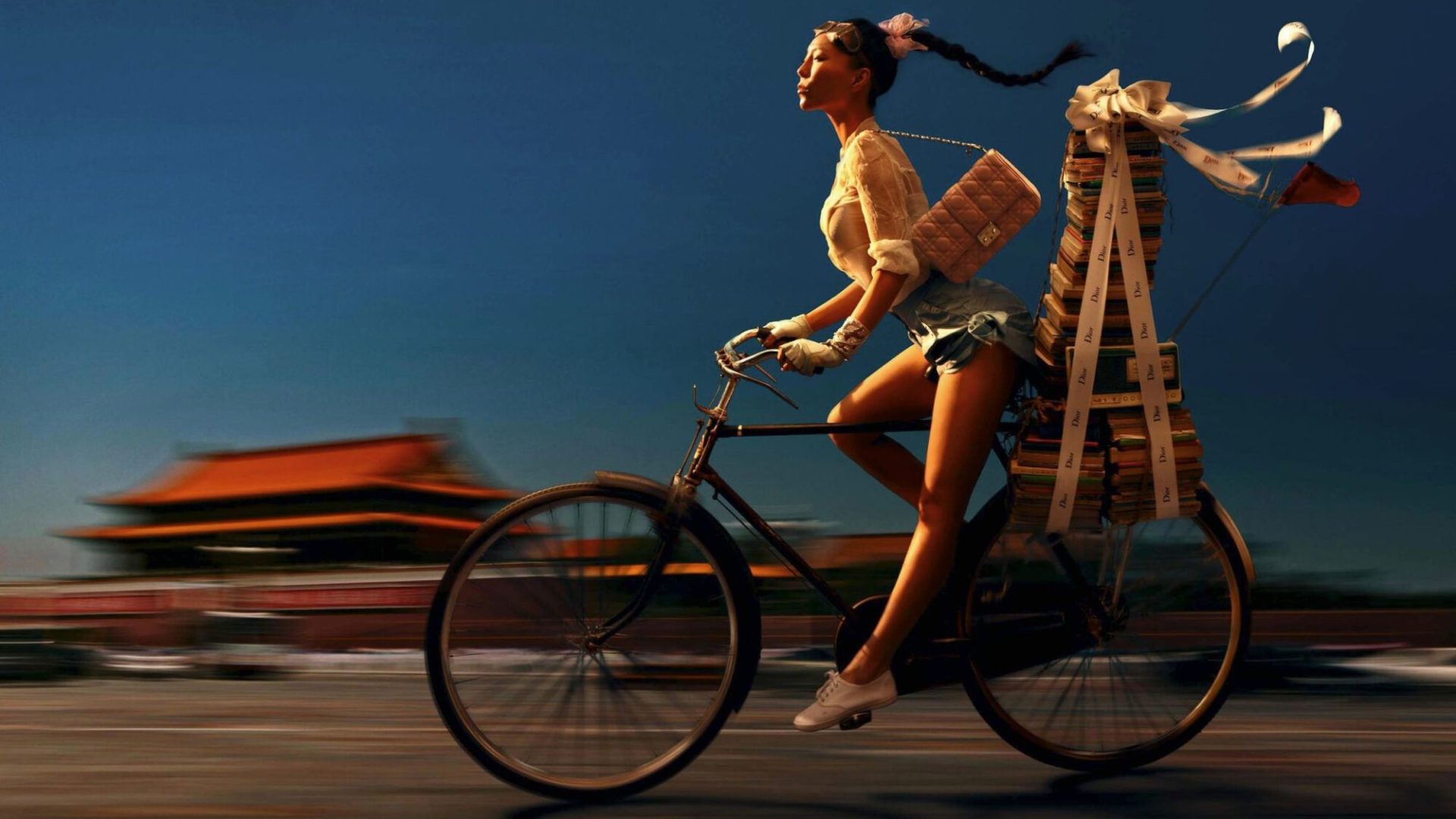 All Blog Articles
BEIJING BY CHEN MAN
February 17, 2017
Posted by: Hotels G
"Transience helps people appreciate what is classic," observes Beijing-born fashion photographer Chen Man whose unapologetically contemporary work has graced the covers of Vogue, Harpers Bazaar, Madame Figaro, Wallpaper and i-D across three continents. The stunning 37 year-old spends around one-third of her time on airplanes, is raising her two children in California, shoots haute couture in European fashion capitals and says she "regards the earth as my home, and also the galaxy." Yet this sophisticated globetrotter also retains a special place in her heart for Beijing's traditional treasures.
"I woke up hearing swallows and I slept to the sound of aunties playing mah-jong," recalls this product of China's One Child Policy, born in 1980 and raised in a siheyuan traditional courtyard house along the narrow hutong lanes of Dashilar, a neighbourhood three miles south of Tiananmen Square. "Life was spent meandering the hutongs, seeing and speaking to everyone. Now so much of that is lost, as people drive everywhere and human interaction is so little."
Amidst Beijing's dramatic changes, Chen appreciates the pockets of old Beijing which remain. She considers Ritan Park (6 Ritan North Road, Chaoyang District) "a walk back in time," for its crimson lacquered pavilions and the older locals who gather here for tai chi and ballroom dancing. "You still hear the sound of mah-jong here."
While many of Beijing's hutong have disappeared, Chen recommends heading to Wudaoying Hutong near Beijing's Lama Temple, for modern, vegetarian renditions of Chinese classics, like sweet-and-sour mushrooms at King's Joy (2 Wudaoying Hutong). "The setting is over-the-top with a misty moat encircling the dining room but the produce is organic and locavore."
Her other Beijing dining haunts also hark back while looking ahead. The Home is a sleek 12-seat restaurant a light-filled courtyard near the Drum and Bell Towers. Chef-owner Yang Zhanwen prepares innovative Chinese dishes like the stewed puffer fish and mala lobster which Chen swears by. In a courtyard dwelling near the National Art Museum of China similar to the one where Chen grew up, Susu serves rustic Vietnamese dishes like clay pots rice bowls and pho.
Chen's highly digitized photography, often mistaken for graphic art, has captured and chronicled China's cultural transformation, as well as challenged traditional notions of beauty. Though she has shot Rihanna, Nicole Kidman, and Fan Bingbing, China's biggest female box-office draw, Chen also incorporates Tibetans and other ethnic minorities in her spreads for Chinese fashion magazines. "There is no absolute beauty or ugliness," says Chen who regularly shoots Lu Yan, known as "the ugliest model in China". Lu has leveraged her international modelling career to launch a clothing line. Chen was an early fan, purchasing Comme Moi's bold statement coats at Dongliang, a tightly curated, multi-brand Beijing emporium focused exclusively on Chinese designers.
Though her hometown has changed irrevocably, Chen appreciates the creative ways Beijingers have given new life to these vestiges of old. One of her after dark favourites is Yugong Yishan, a 19th century Chinese warlord's house turned live music venue where Chen met her husband. "Its still one of the best places in town," she says, "to hear Beijing's burgeoning indie musicians like Subs and SMZB."