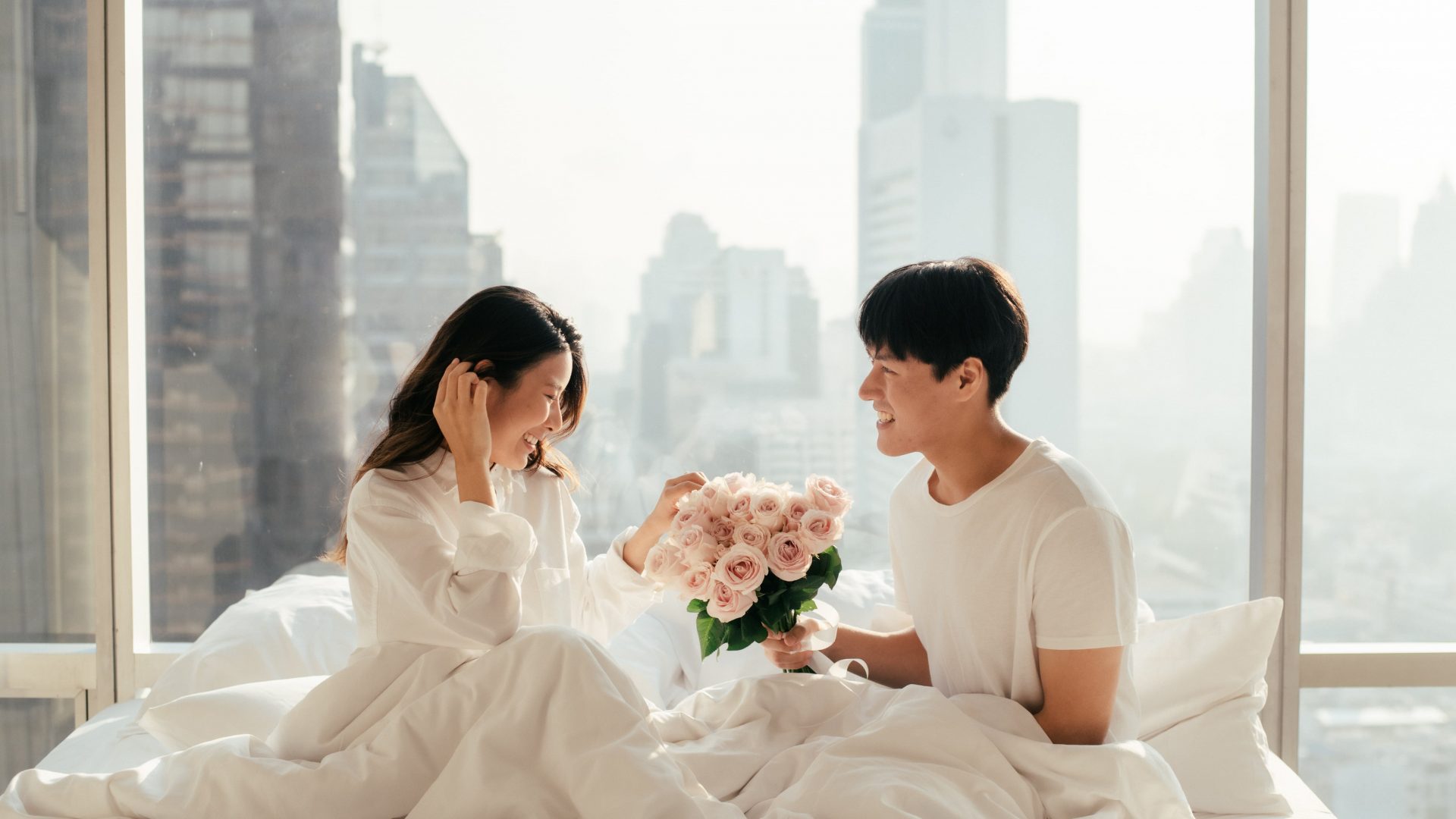 All Blog Articles
Love shrines to explore in Bangkok
March 8, 2021
Posted by: Hotels G
The wedding season is upon us! In truth, any month is great to get wed – and if you're looking for a wedding venue in Bangkok, don't forget to check out Pullman Bangkok Hotel G's amazing wedding and pre-wedding packages here – especially if you are planning to celebrate it indoors while still being able to witness incredible sunset views over the City of Angels.
Whilst we're on the topic of love - Bangkok is renowned for its numerous beautiful temples and shrines, but did you know that several of these are actually famed for bringing luck and particularly love?
If you're single and waiting to be struck by cupid's arrow, or just want to explore some local folklore and cultural sites, we have listed the most recommended places in Bangkok where you can go pray for love. Whether you're superstitious or not, these beautiful landmarks are worth a visit!
Sri Maha Mariamman Temple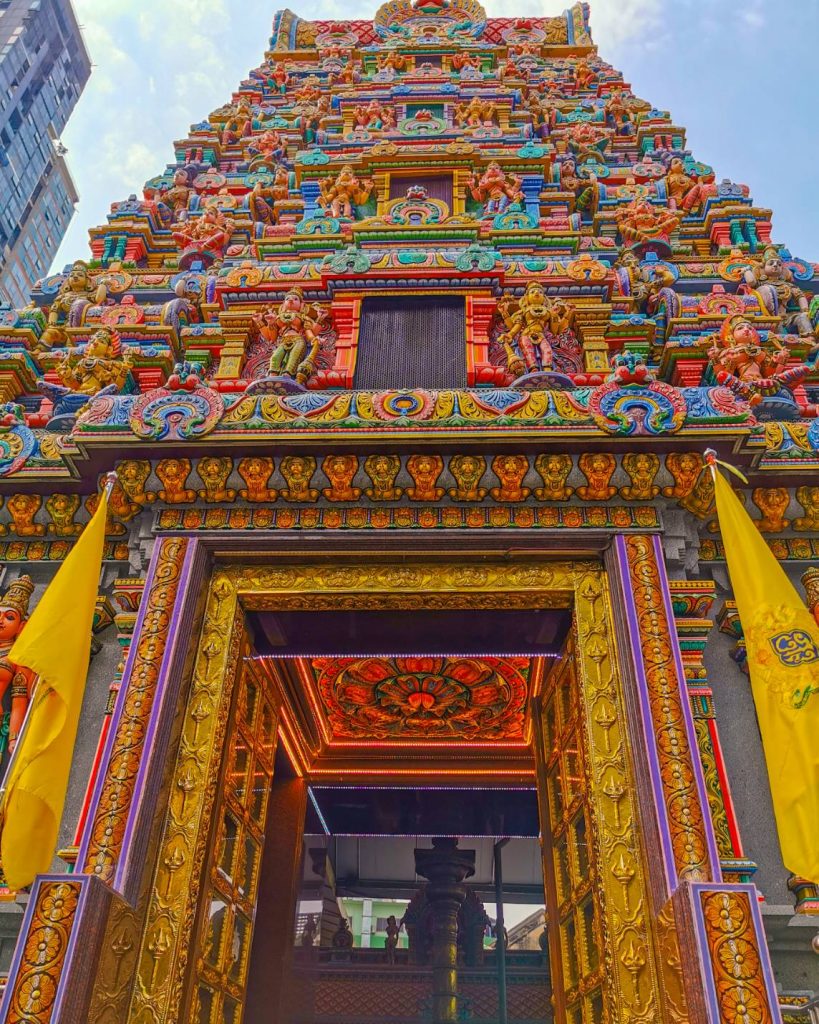 Located on Silom road, one of the most famous places in Bangkok to pray for finding love is Sri Maha Mariamman Temple, also known as Phra Uma Devi at Wat Khaek (or simply Indian Temple). According to popular belief, Uma Devi or Parvati is the wife of Shiva and she is the Hindu goddess of fertility, love, marriage and devotion. Many single ladies and gents who come to pray here actually go on to find their true soul mate!
Tip: prayer offerings such as flowers, milk, fruits, and Indian sweets all are available around the temple area.
Trimurti shrine at Central World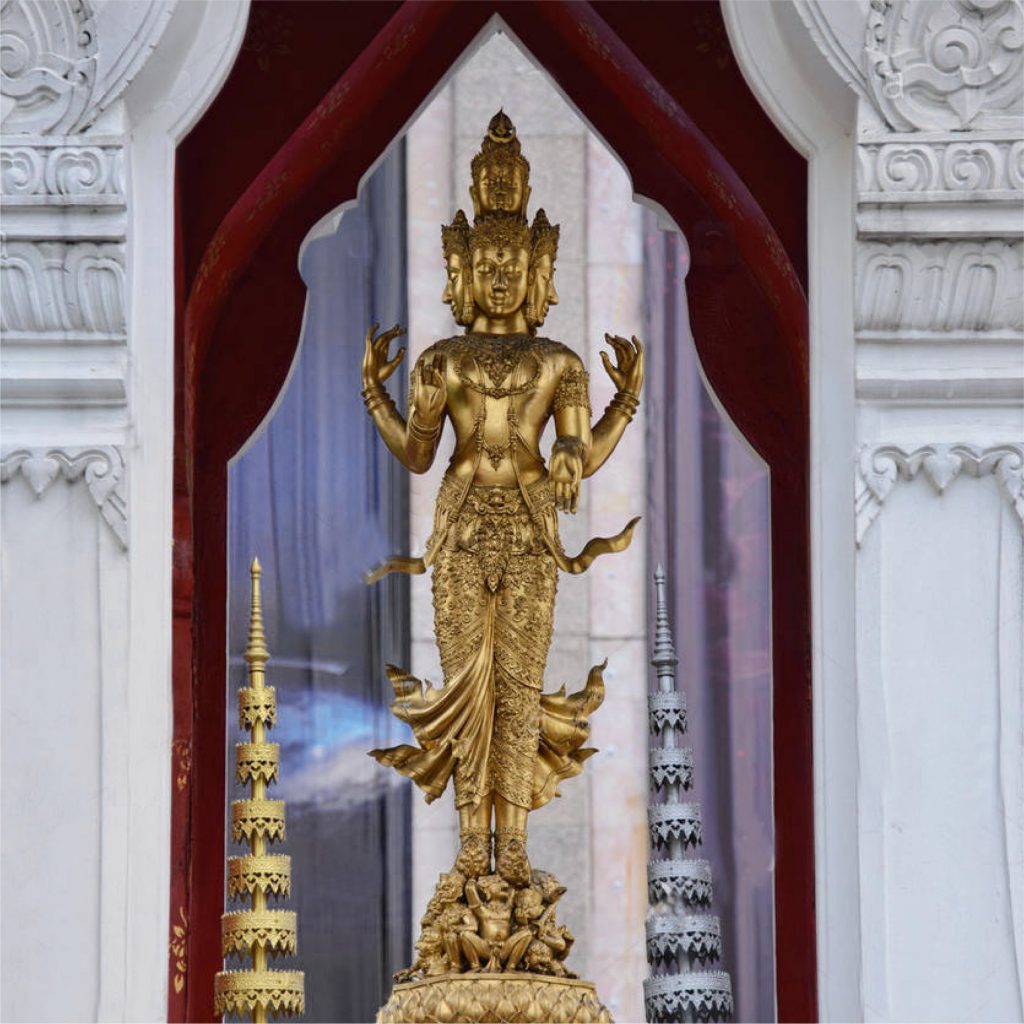 When Thais talk about Central World, one of the things that always comes up to mind – aside from the shopping aspect – is the Trimurti Shrine, which is known as Bangkok's Shrine of Love. Originally, the Trimurti god in Hinduism is the triad of the three gods Brahma, Vishnu, and Shiva, and represented by a single form with three faces. While the original shrine lies in Ayutthaya, legend has it that the Trimurtri replica situated in front of the Central World is actually five-headed Shiva, but it is still called Trimurti.
People come to offer red roses in front of Trimurti Shrine in the hope that they'll meet their soul mate, or there are even couples that come together to pray for a happily ever after love life. For singles wishing for true love, or couples looking to deepen their relationship, here's the way to proceed:
Prepare 9 red roses or a rose flower garland
9 red incense sticks
One red candle (for a single person) two red candles (for a couple)
Sit in front of the shrine and say the Khata prayer which is written on a stone below the shrine. Then offer the roses to the Trimurti god and put the candle and incense sticks in the pot.
Tip: For best results, the luckiest time is said to be on Thursdays at 9:30PM. Some people tend to wear red clothes too.
Chao Mae Pradu Shrine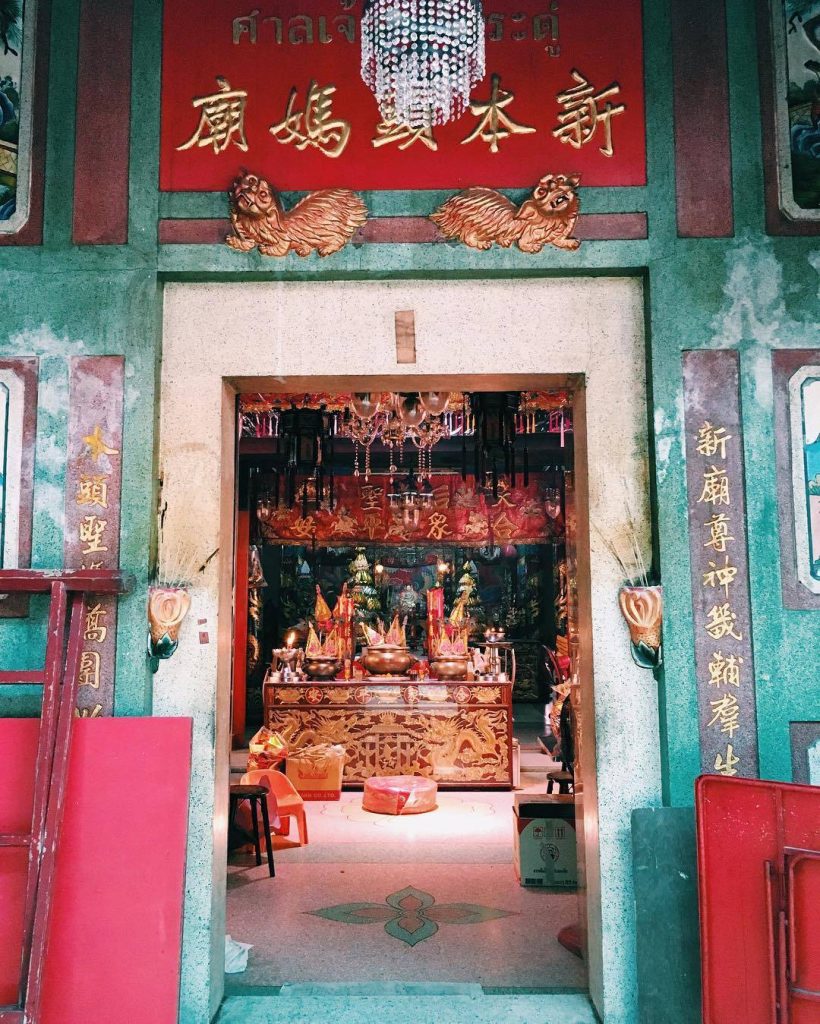 Another famed place to receive blessings for love is Bangkok's famous China Town. Chao Mae Pradu Shrine is located in the old Yaowarat market and it is over 170 years old. The place is highly recommended by TV shows and fortune-tellers, especially for the single ladies out there who want to find their prince charming. The good thing about praying in Yaowarat is that you are a short walk away from all the best street food in Bangkok!
Tip: To pay your respects here the proper way, you'll need 45 incense sticks, 1 red candle and 5 kinds of sweet fruits.
CR @sakurasuwan
Reclining Buddha, Wat Pho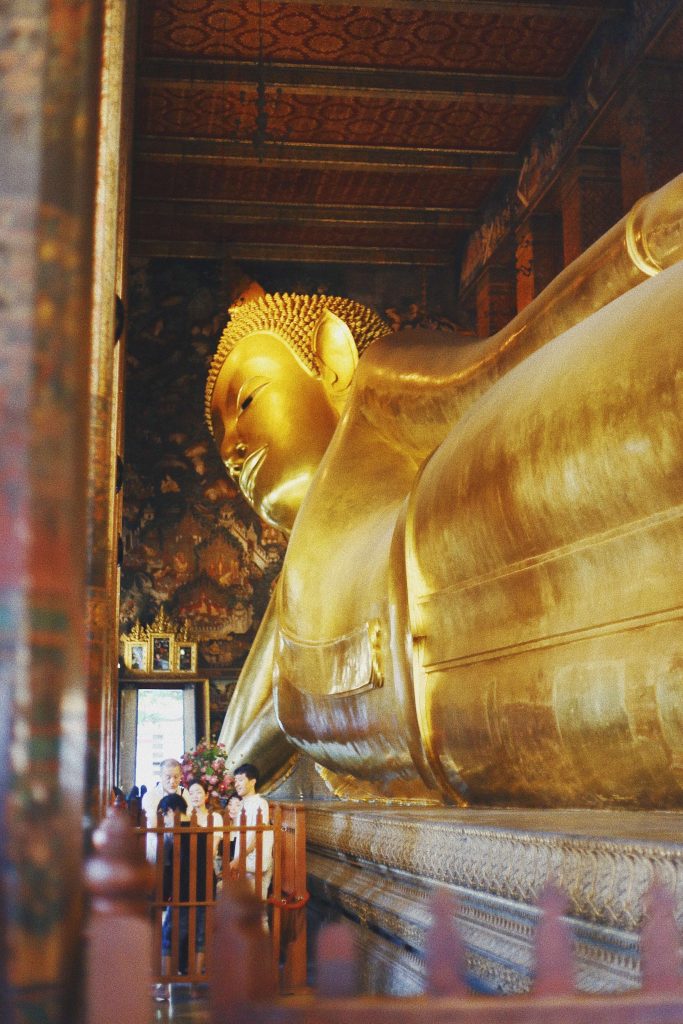 Wat Pho, or the Reclining Buddha is not only a place of pilgrimage for devout Buddhists, but also a very special temple for single women of 30+ years old, for several reasons. The number 3, which has a special meaning in Buddhism – representing the Three Jewels among others – is also considered to be a magic number when it comes to love, being a number for love affirmation, which ensures that love will take place in your life in the near future. Hence, many believe that single ladies in their thirties will rapidly find their soulmate and even get married if they pray there!
To worship the reclining Buddha, prepare the following items:
3 portions of Kanom Jeen (rice vermicelli), with fish sauce
8 incense flowers
8 coloured candle holders
8 lotus flowers
8 bahts in coins
Once your prayers have been fulfilled and your wish to find your soul mate has come true, the next step might be getting started with your preparations to tie the knot!
When the time is right, make sure you find the perfect place to celebrate your special event. Pullman Bangkok Hotel G offers wedding packages at several iconic venues including the top floor Ballroom with panoramic views over Bangkok's dramatic skyline, Scarlett rooftop restaurant and more intimate venues combined with professional services to ensure your wedding marks the beginning of your forever journey just the way you envision it.
For more information about the wedding packages at Pullman Bangkok Hotel G, click here or contact the team at [email protected]