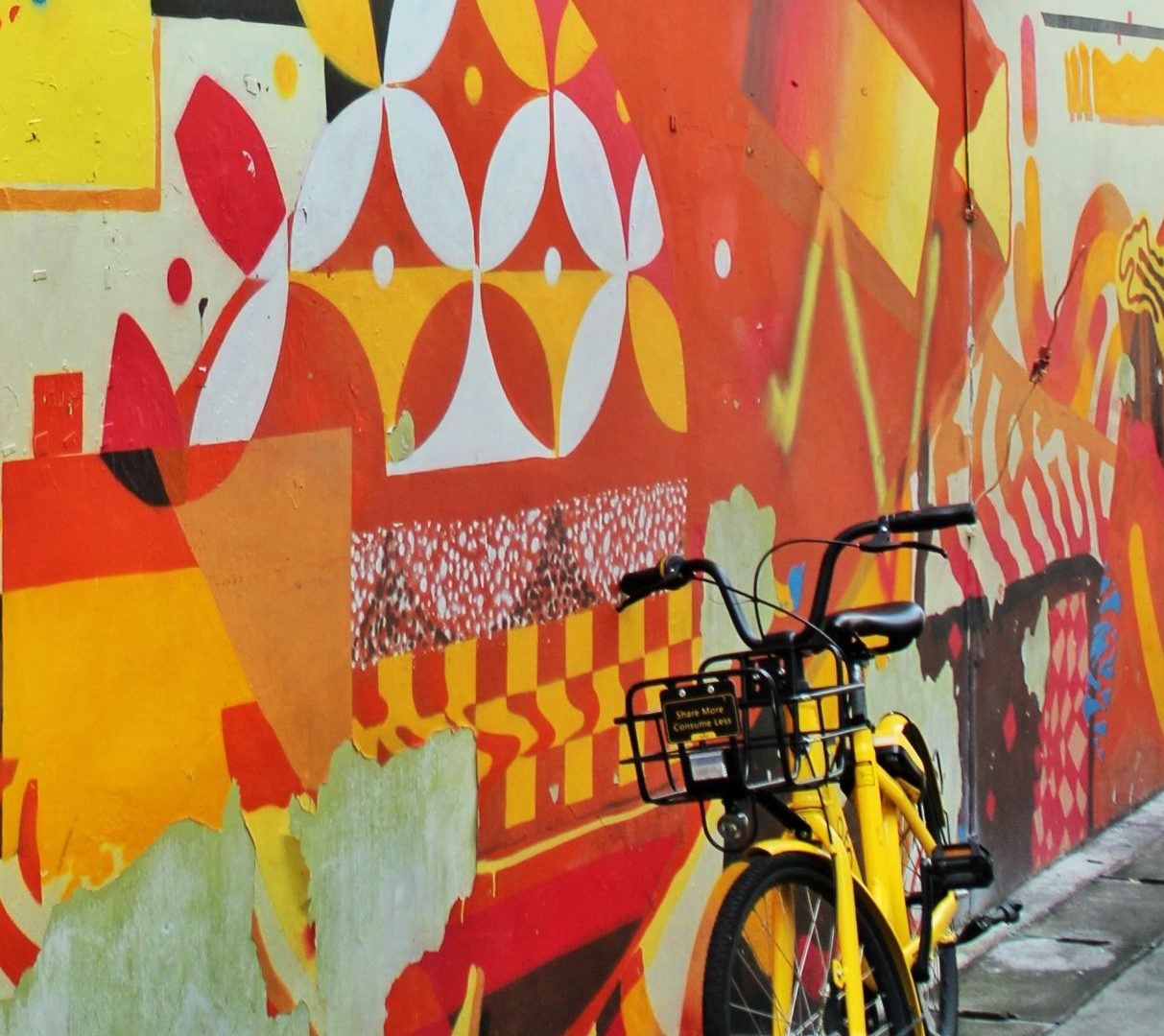 All Blog Articles
Sinsider: murals in Singapore
August 1, 2020
Posted by: Hotels G
Singapore might have a reputation for being a clean and sanitized city state, but it also has a thriving arts scene that has become an integral part of the urban landscape. Read on to discover some of our favourite insta-worthy art murals, some in plain sight and others hidden in between little alleyways. Here are 9 unique murals, all located within just 10 mins from Hotel G Singapore.
Singapore is home to some spectacular street art, if you know where to look. Amidst the concrete jungle, pops of colour can be found in nooks and crannies around the corner of tranquil housing estates, in charming alleyways, and unexpected places. Whilst wandering around the city, art buffs, urban explorers and street art lovers should check out the stunning large-scale murals that dot various neighbourhoods throughout Singapore. From edgy graffiti with creative designs to retro depictions of heritage scenes — get up close and personal with these cool artworks during your next staycation in Singapore.
Aliwal Street, home to the Aliwal Arts Centre boasts not one, but two wall murals splashed in vivid hues, created by local artists Antz (Anthony Chong) and Slacsatu, providing a colourful contrast to the urban surroundings.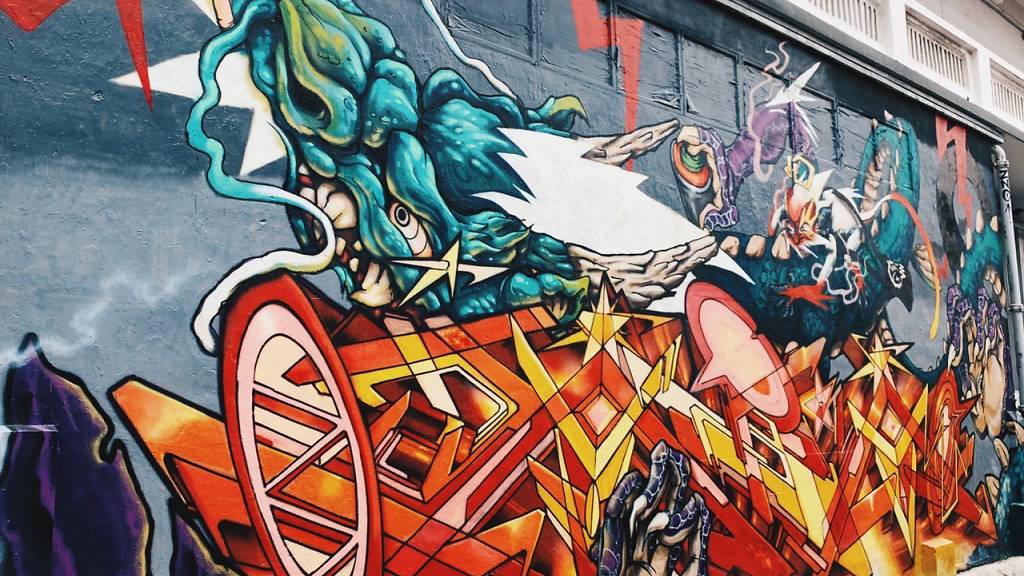 Artist: ANTZ (@ANTZ_RSCLS)
Credits: JABA (@didierjabamathieu) 
Artist: Slacsatu(@slacsatu) 
Neil Road: Well-known local artist SKL0 (Samantha Lo) was commissioned to do this vibrant piece depicting a bird, a Chinese mythical beast 'qilin' and Peranakan tiling – the epitome of multicultural Singapore.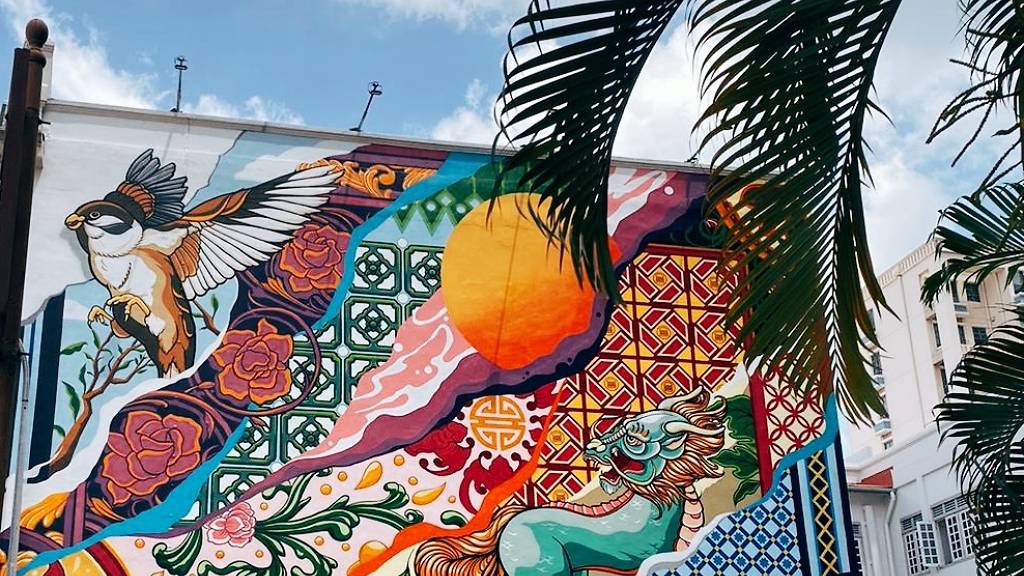 Artist: Samantha Lo(@skl0)
Haji Lane district: One of Singapore's most well-known streets is home to a handful of stunning murals by different artists like Didier Jaba Mathieu, multidisciplinary artist PrettyFreakyFantasy and graphic designer Liyana Farzana.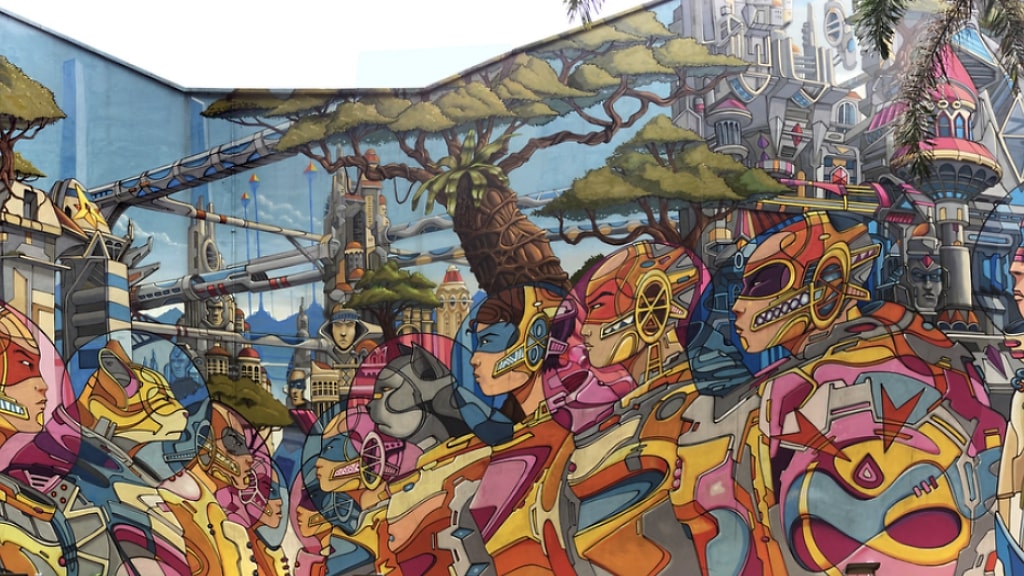 Artist: JABA (@didierjabamathieu)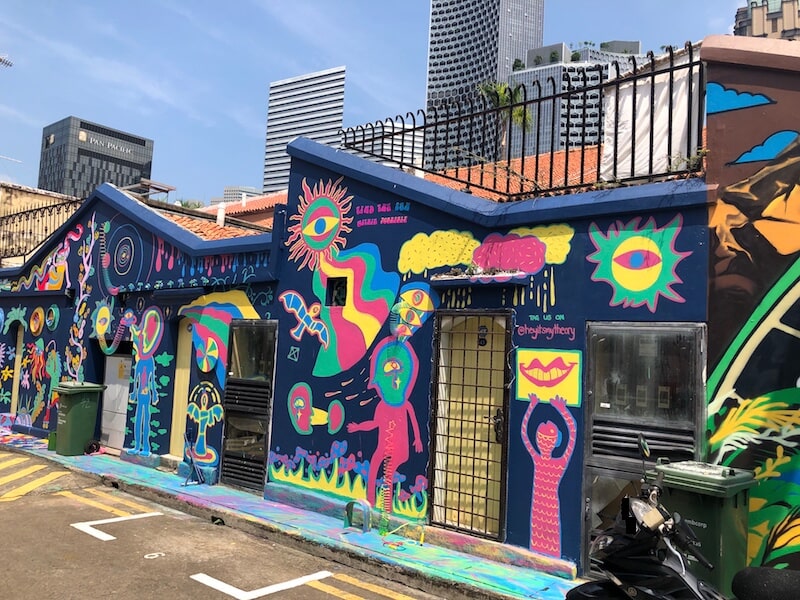 Artist: Liyana Farzana Binti Zaihan
Credits: Gelam Gallery
Artist: Idris Johor (PrettyFreakyFantasy)
Credits: Gelam Gallery 
8 Belilios Lane, Little India: Depicting an authentic slice of Singapore history, this impressive wall mural was created as part of Artwalk Little India 2016, by local artist Psyfool. As suggested by its name: Traditional Trades of Little India, the mural portrays typical occupations commonly found in Little India.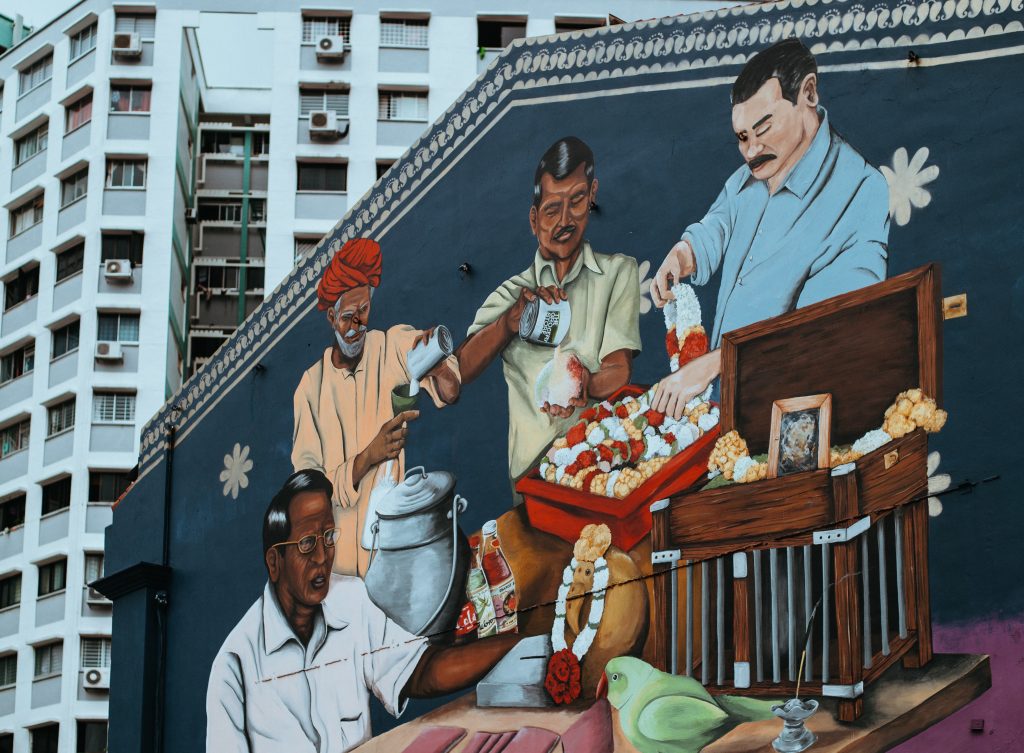 Artist: Psyfool


Temple Street (gable wall of No.252 South Bridge Road): This vibrant mural depicting a Cantonese opera scene is simply striking! Local artist Yip Yew Chong sketched this wall mural entitled Cantonese Opera which shows the early lives of Hokkien immigrants in Singapore, telling stories about their culture and heritage and vanishing trades such as Cantonese opera singing, as seen here.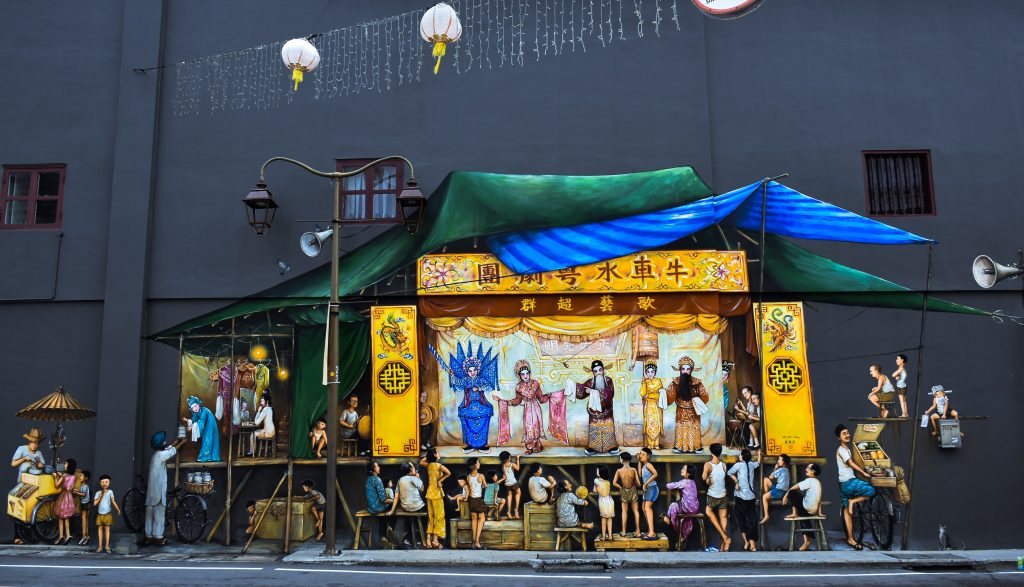 Artist: Yip Yew Chong

Dunlop Street, at Haniffa Textiles wall: when strolling around Little India, don't miss this culturally rich mural, done by one of the most prominent artists in Singapore, Traseone. Named Alive @ Clive, this wall art represents an Indian girl painted in multiple colors, inspired by the bustling neighbourhood of Little India itself.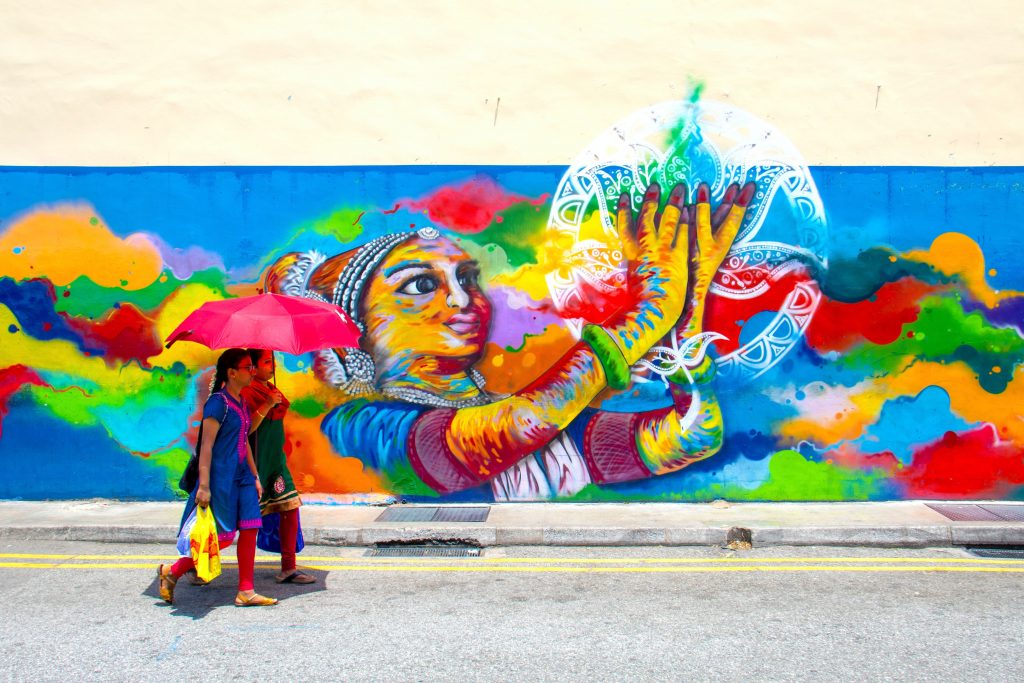 Artist: Traseone