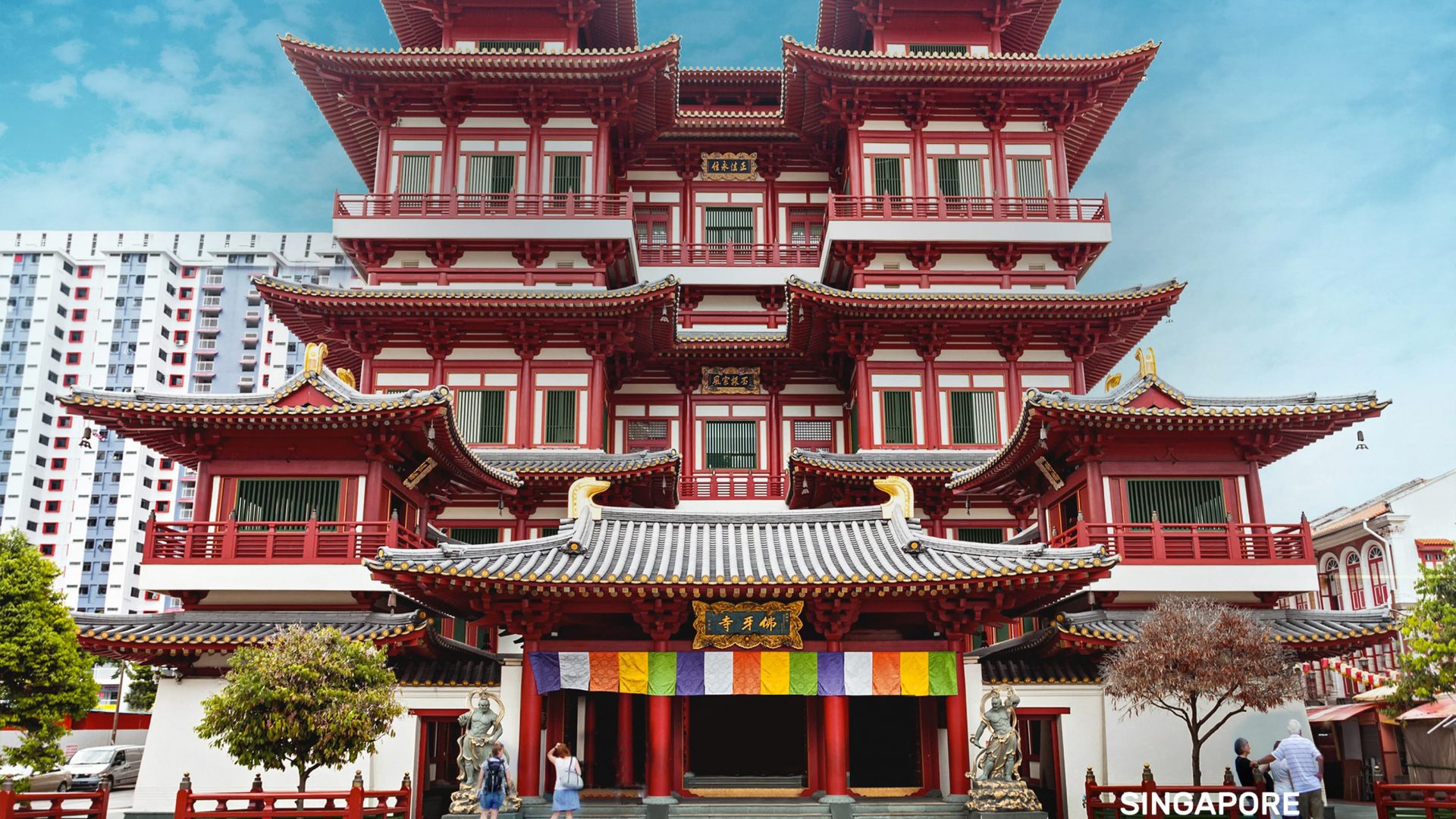 All Blog Articles
Sinsider: Heritage Sites in Singapore
September 28, 2020
Posted by: Hotels G
In partnership with Singapore Tourist Pass
Why not take a trip down memory lane within the beautiful city of Singapore? For a different way to spend a day off, head on a heritage tour to catch a glimpse of the past.
Here is a list of some of our favourite sightseeing places and heritage sites which you can visit to uncover the stories behind them and learn more about Singapore's rich cultural diversity. If you happen to be in Singapore, make sure to check out these places for an incredible experience. Whether you're a true history buff or just doin' it for the 'gram, you are in for a treat.
Heritage sites hold the secrets and memories of the past which reflect the fascinating complexity of a place's cultural heritage. Delving deep into conserved historic buildings, historic precincts, landscapes, heritage enclaves and structures provides a better understanding of a country's shared history and gives a better sense of place and identity. Let yourself be captivated by Singapore's rich culture and heritage uniquely displayed throughout the city's breathtaking architecture.
Malay Heritage Centre
Explore the lesser-known history of Singapore's Malay community via a trip to the Malay Heritage Centre located in the Kampong Glam district, 2 minutes from the well-known Masjid Sultan at Arab Street.
Built in 1840 by Sultan Ali Iskandar Shah, the son of Sultan Hussein Shah with the intention of housing royals, the palace was reopened as the Malay Heritage Centre in 2004 and designated a National monument as part of SG50 National Day. There are six permanent galleries which house artefacts pertaining to the history and the varying roles of Kampong Glam in the early development of the island.
Address: 85 Sultan Gate, Singapore 198501
Nearest MRT Station: Bugis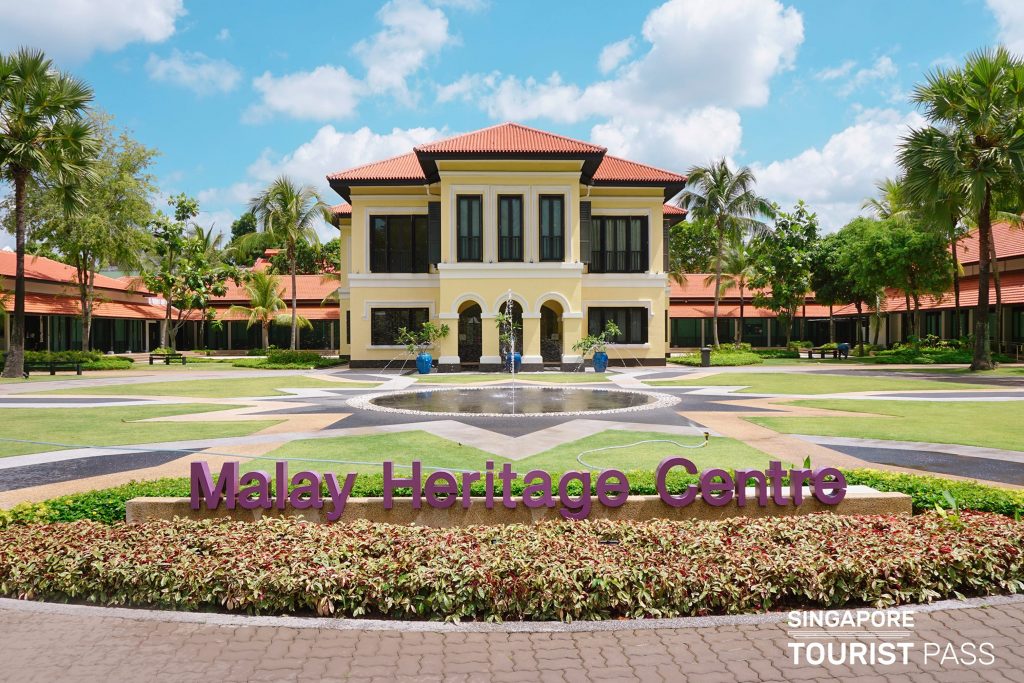 Chinatown Heritage Centre
The Chinatown Heritage Centre is the place to be if you're looking to retrace the footsteps of the early Singapore pioneers and discover the personal stories of people who called Chinatown home. Located within three restored shophouses on Pagoda street, the Chinatown Heritage Centre successfully recreated the original interiors of its shophouse tenants in the 1950s, telling the history of early Chinese immigrants from their long and treacherous journey to Singapore, all the way to the development of local clan associations and the district's notorious opium dens.
Address: 48 Pagoda St, Singapore 059207
Nearest MRT Station: Chinatown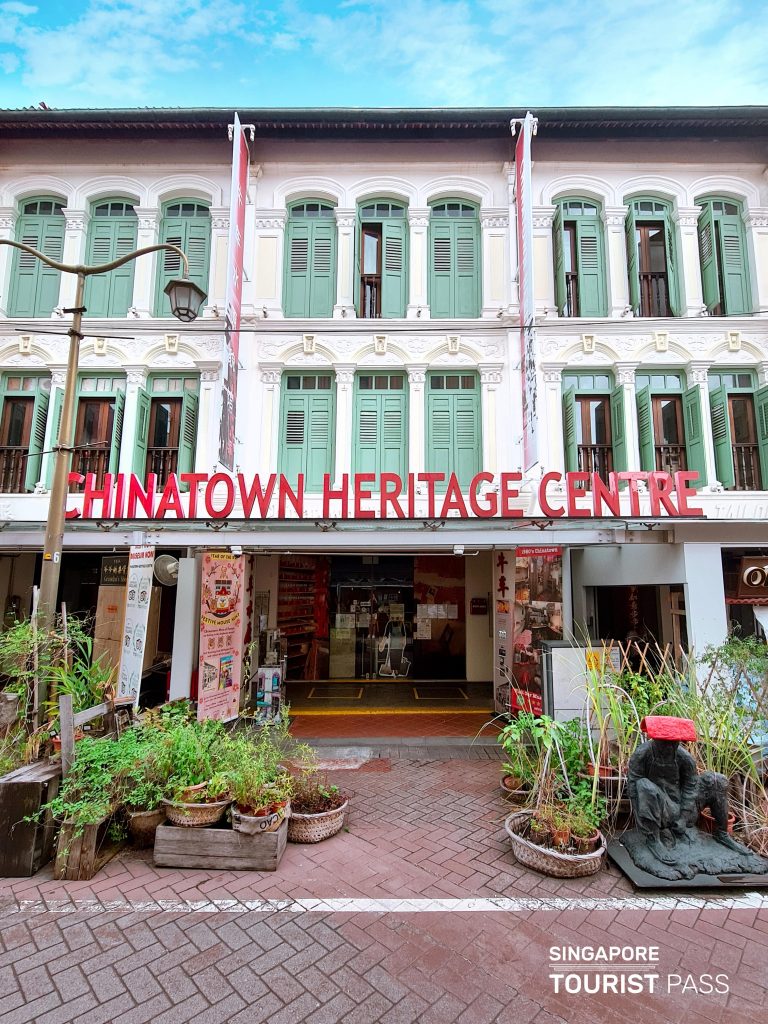 The Indian Heritage Centre is a cultural centre and museum that focuses on the history, diverse heritage and culture of the Indian community in Singapore. The four-storey structure stands unmissable in the heart of the historic Little India precinct. The building comprises of permanent galleries which showcase priceless artefacts and a chronological walk-through of the contributions of early Indian pioneers. The Indian Heritage Centre is also one of the first museums in Singapore to incorporate augmented reality in its permanent galleries.
Address: 5 Campbell Ln, Singapore 209924
Nearest MRT Station: Little India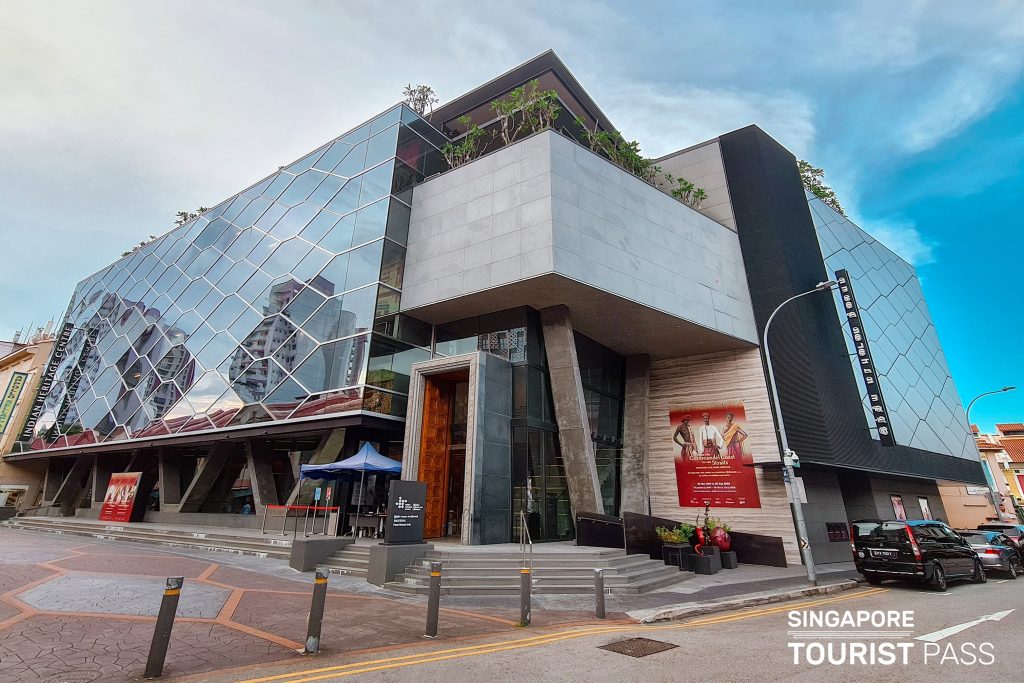 Civil Defence Heritage Gallery
A popular attraction for locals and tourists alike, the Civil Defence Heritage Gallery serves as a platform for showcasing the Singapore Civil Defence Force's (SCDF) rich history, from as far back as the late 19th century. The gallery doubles up as an interactive platform to provide educational experience for those with children.
Address: 62 Hill St, Singapore 179367
Nearest MRT Station: Clarke Quay
Kreta Ayer Heritage Gallery

Filled with objects, photographs and personal effects from the vibrant Chinese cultural arts scene dating back to 1970s, the Kreta Ayer Heritage Gallery is Singapore's first community gallery. The gallery features contributions from former residents – the early Chinese immigrants to Singapore. The gallery is arranged according to five intangible cultural heritage elements: Chinese opera, Nanyin, Chinese puppetry, Chinese painting and calligraphy, and tea drinking and appreciation.
Address: 28 Kreta Ayer Rd, Singapore 088995
Nearest MRT Station: Outram Park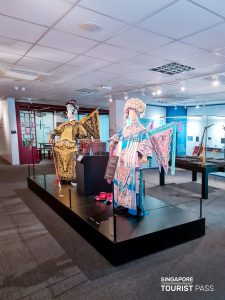 Eurasian Heritage Gallery (temporarily closed)
The newly renamed Eurasian Heritage Gallery underwent a major revamp and relaunched a year ago to commemorate the Eurasian Association's centenary. It actually consists of three galleries which aim to showcase the culture and heritage of Singapore Eurasians and how Eurasians played a major role in Singapore's transition to independence, in nation-building, foreign relations, sport and the arts.
Address: 139 Ceylon Rd, The Eurasian Association, Singapore 429744
Nearest MRT Station: Dakota
Little India

A buzzing historic area that shows off the best of Singapore's Indian community. Go on an epic Little India walking trail and discover vibrant, iconic buildings – The House of Tan Teng Niah (pictured), famous temples (Sri Srinivasa Perumal Temple, Sri Veeramakaliamman Temple) and colourful wall murals (if you're an Instagram enthusiast, here's a list of murals that you shouldn't miss.
Nearest MRT Station: Little India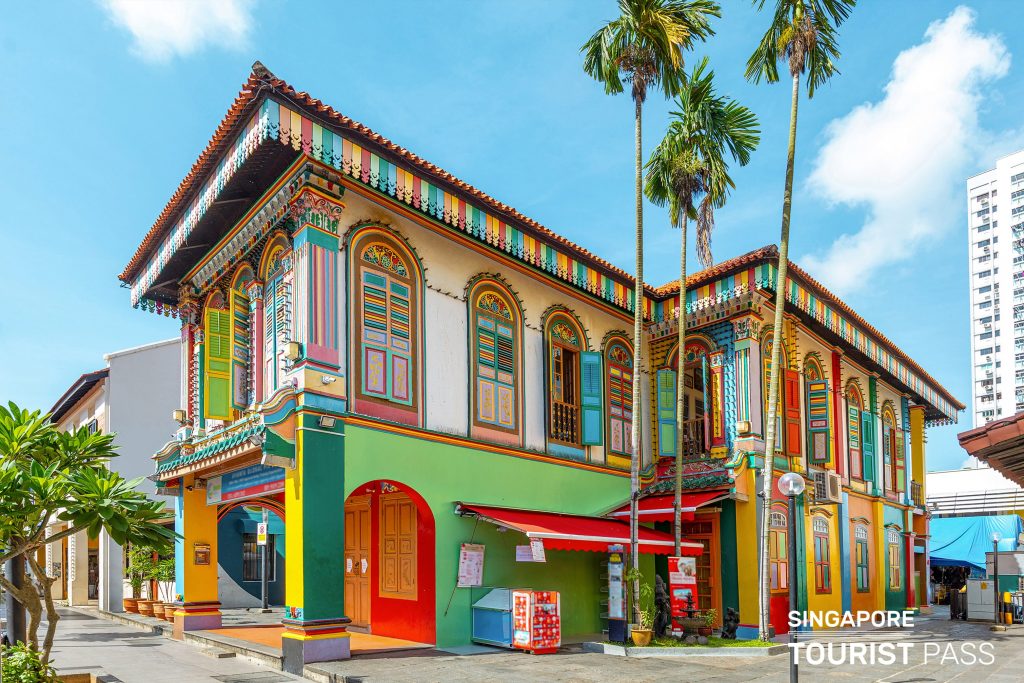 The well-known ethnic enclave for Singapore's early Chinese settlers, Chinatown is easily Singapore's largest heritage precinct – home to not only the Chinatown Heritage Centre, but also other iconic sites such as the Buddha Tooth Relic Temple & Museum, Thian Hock Keng Temple and more.
Nearest MRT Station: Chinatown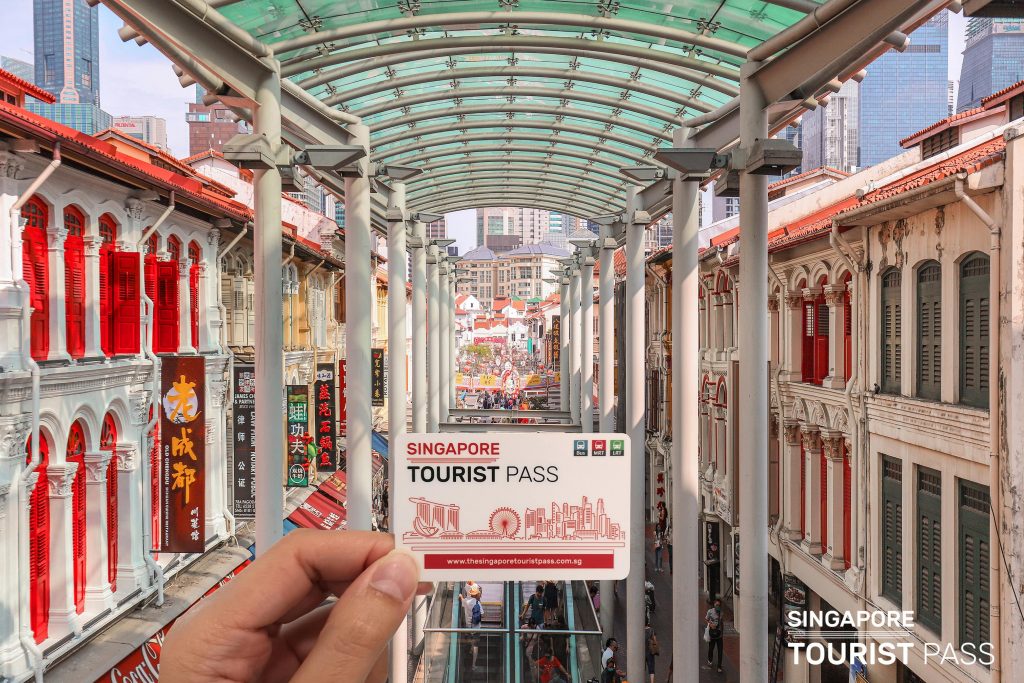 You can take in the sights and sounds of Singapore in the comfort of the island's extensive train system and public bus network. All these heritage places are accessible via MRT/bus using the Singapore Tourist Pass, a practical and affordable way to embark on your own journey of discovery! For more tips on places to visit in Singapore, follow @SingaporeTouristPass on Instagram.
The Singapore Tourist Pass is a special ez-link card that offers tourists unlimited travel on Singapore's basic bus services, MRT and LRT trains. In addition, the pass comes with many additional perks & discounts, which makes it a must-have to experience Singapore to the fullest.
All images © Singapore Tourist Pass.