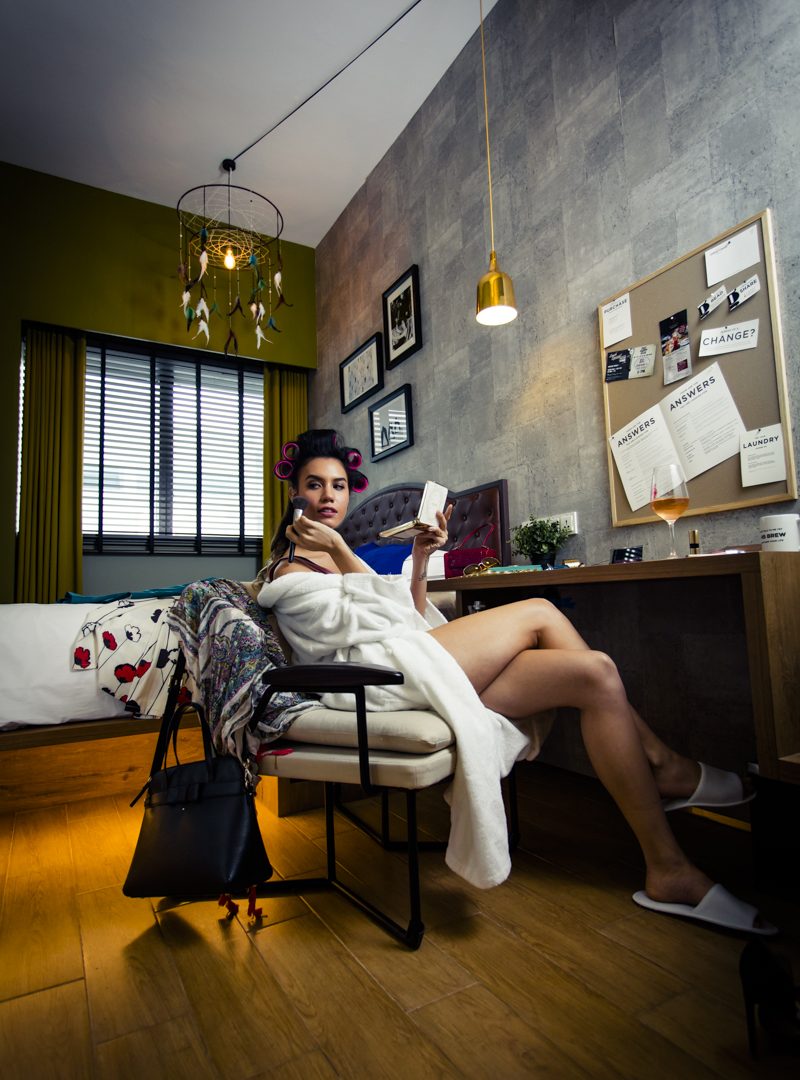 All Blog Articles
Singapore's Gift Guide for Festive Season
November 30, 2021
Posted by: Hotels G
12 Days of Christmas with Hotel G Singapore's Ultimate Gift Guide for The Festive Season!
Tis' the season of gifting and Hotel G Singapore has got you covered with the ultimate gift guide so there's no need to rack your brains on the perfect presents this festive season! From skincare to alcoholic delights, dining experiences and more, there's a gift out there for every personality.
Plus to help you get into the festive state of mind, Hotel G Singapore will be running a 12 Days of Christmas Giveaway on the brands listed on this list. Read on to find out what exclusive prizes can be won! For more information on how to take part in the giveaway, head on to Hotel G Singapore's Instagram page.
For the Foodies
Ginett Restaurant & Wine Bar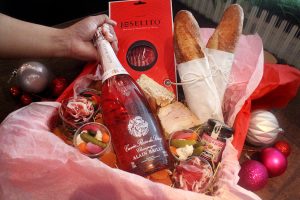 Ginett will be launching an exclusive Festive Picnic Box ($160) perfect for those at home celebrations in Singapore, and will be available until 31 December 2021. The Festive Picnic Box comes with a Truffle Brie (150g), renowned Joselito Jamon Iberico Ham (70g), Foie Gras Terrine (100g), a bottle of Champagne Alain Bailly, Rosé Reserve and more.
Head on to www.ginettpantry.com to shop for the Festive Picnic Box plus other deliciousness including French cheese and wine in Singapore.
Those looking to gift a dining experience at Ginett can write into the team at [email protected] to purchase vouchers.
25 Degrees Burger & Liquor Bar
Originating at the Hollywood Roosevelt in Los Angeles, 25 Degrees brings signature West Coast flavours to Singapore. It is a go-to place for all-American fare that includes creamy milkshakes, juicy burgers and an all-day breakfast menu. A must-visit for burger lovers in Singapore! This burger joint will sure leave you wanting more, with returning customers queueing up on the daily to get their burgers. Those looking to gift a dining experience at 25 Degrees can write to the team at [email protected] to purchase vouchers.
Looking to gift a dining experience from Ginett or 25 Degrees Singapore? A $100 dining voucher is up for grabs as part of Hotel G Singapore's 12 Days Of Christmas campaign.
Love & Thanks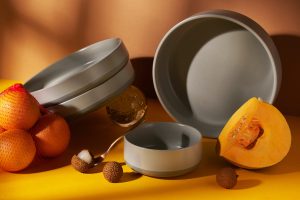 Uplift any home dining experience with sturdy stoneware tableware from Love & Thanks! A purpose-driven home décor company in Singapore, Love & Thanks is entirely designed and made in Asia. This retail startup launches with a tableware collection in November this year and plans to expand into other areas of the home in 2022.
As part of Hotel G Singapore's 12 Days of Christmas campaign, 2 lucky winners will walk away with The Gang's All Here, a 13-piece tableware set in Indigo Milk worth $403 each! Read on to find out more on how to participate and win.
For those who fancy a tipple
LAIBA beverages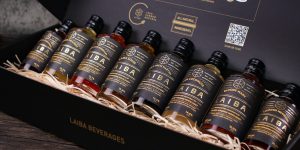 LAIBA Beverages is an award-winning, craft-bottled cocktail brand in Singapore. LAIBA brings its renowned cocktails, designed by the world's leading mixologists, straight to you. Every cocktail has been crafted to original recipes, finished in the bottle and ready to serve. With LAIBA it only takes 30 seconds, start to finish, to make a world-class cocktail.
Stand a chance to win a LAIBA Gift Set with 3 bottles of cocktails (I am Coconuts, In Love With Rosemary and Cold Brew Martini) in Hotel G Singapore's 12 Days of Christmas giveaway!
House of Suntory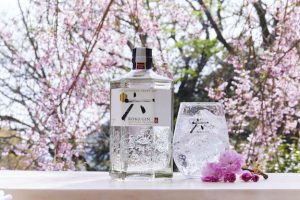 The House of Suntory proudly introduces you to the next generation in its renowned portfolio of craft spirits: Roku Gin, Haku Vodka, and Chita Whisky. Suntory's artisans meticulously crafted these three products with the best attention to detail and a deep reverence for Japanese nature. Subtle and refined, each represents a rich cultural experience – a pilgrimage to Japan in every bottle, ready to be discovered by the world.
The House of Suntory team is offering 1 set of Roku Gin, Haku Vodka, and Chita Whisky worth $257 for the 12 Days of Christmas giveaway!
For the Beauty and Wellness Fanatics
Sigi Skin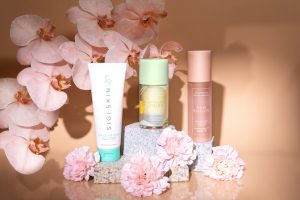 Their pastel hued products have been tried and tested by various beauty influencers on Youtube, Facebook and Instagram. Sigi Skin is a local award-winning skincare brand dedicated to delivering vegan clinical superfood infused skincare products that are both effective and free of toxins yet remaining easy to use and incorporate into any skincare routines. Top sellers include their Dew Potion, an award-winning waterless essence, leaving your skin feeling smooth and plumped.
Stand a chance to win Sigi Skin's This Good Day's Vibe kit consisting of their Kaleanser, a Dew Potion and their latest waterless moisturiser Idyllic Fields in Hotel G Singapore's 12 Days of Christmas giveaway.
Natureland
Know of someone who is in a dire need of relaxation? Gift them a massage and spa therapy from Natureland! Natureland, an award-winning Massage and Spa centre in Singapore has over 9 outlets, easily accessible for anyone, anywhere.
One lucky winner will walk away with a 90mins 5 in 1 therapy, consisting of a 60min foot massage and 30 mins back, shoulder, head and neck massage.
Revolution Studios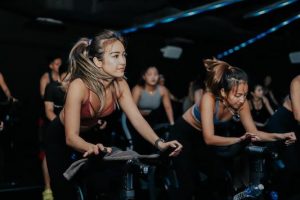 For the #fitspoinspo friends, purchase a spin class pack from Revolution Studios.
Revolution started out as a boutique spin studio in 2020, helmed by a small team that conducted no more than 20 classes a week. The goal was to make spin accessible to everyone, and fast forward to 2021, the company boasts 3 studios across Cecil Street, Orchard Cineleisure and Tanjong Pagar, with a fourth studio opening soon at Bugis. With over 150 classes in a week led by high trained instructors, Revolution is working its way to become Singapore's leading spin studio.
One lucky winner from the 12 Days of Christmas campaign will walk away with X15 Free Trial Classes and a full set of Revolution Merchandise Bundle (Gym bag, REV mug, REV blenderbottle & an anti-bacterial REV mask) worth $690!
For the fun-loving, experience-searching
Hotel G Singapore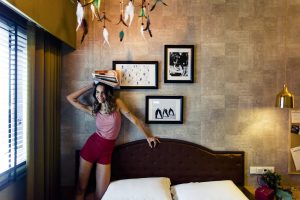 Treat a special someone to a mini getaway at Hotel G Singapore. A 2 day, 1 night stay in Hotel G's Singapore Great Room with breakfast for 2 is up for grabs as part of the 12 Days of Christmas campaign!
Looking to purchase a staycation voucher as a Christmas gift? Contact the team at [email protected] for more information!
Klook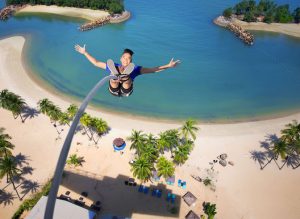 Are you searching for experiences or activities to enjoy with your fun-loving friends? Or cracking your head thinking of the perfect gift for those who loves exploring? Take your pick from Klook's wide ranging activities and experiences. Feed your wanderlust and eagerness to discover new experiences and purchase a Klook e-gift card – the perfect item to kickstart their Singapoliday!
Stand a chance to win a $100 Klook voucher coupon to be utilized on experiences valid till 31st March 2022!
Horny.SG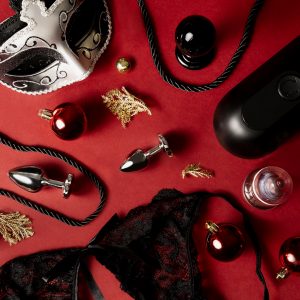 Horny.sg is an adult lifestyle store that serves to provide quality pleasure at affordable prices. Established in 2011, they carry a range of brands from across the globe like Japan, UK, Germany and USA. Emphasizing discretion and convenience, Horny.sg offers same day local delivery services in discreet packaging from our online store.
Turn the heat up this festive season with a curated couple set featuring renowned global brands, take your pick from Naughty or Nice with this exclusive hamper valued at S$500.
Zouk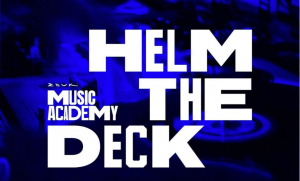 Let your hair down and try your hands at deck! Zouk will be sponsoring one lucky winner to their Zouk Music Academy Beginner Class, consists of 5 dedicated lessons.The newly launched Zouk Music Academy offers a glimpse and more into what it takes to be a professional DJ in one of the world's leading clubs. Unleash your inner DJ under the mentorship of seasoned Zouk resident DJs and some of the best in the industry to find your unique sound.
12 Days of Christmas Giveaway
You made it to the end of this gift guide! Want to take part in Hotel G Singapore's 12 Days of Christmas campaign and win one of the exclusive prizes listed above? Head on to Hotel G's Instagram Page and get started!