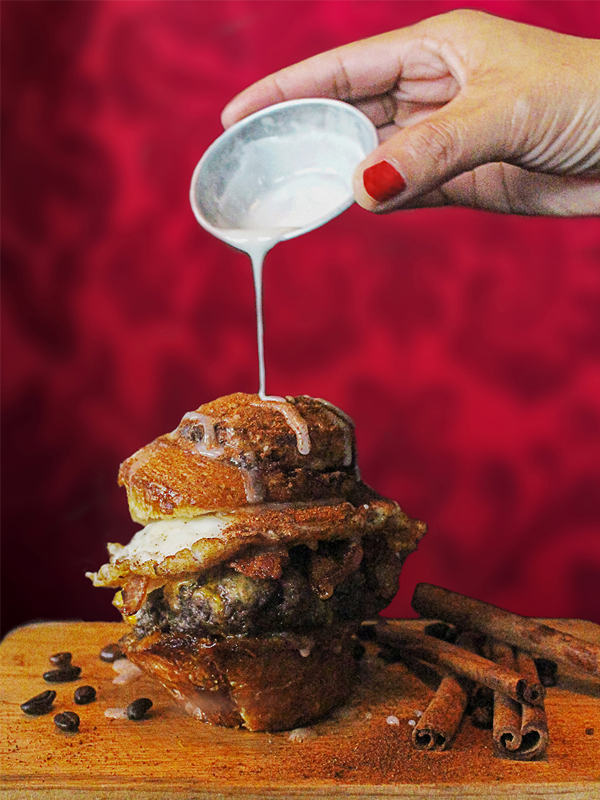 All Offers
THE ULTIMATE GUILTY PLEASURE AT 25 DEGREES
Celebrate all things sweet and savory by sinking your teeth into this innovative cinnamon roll-hamburger hybrid.
A mouth-watering beef patty with all the sinful trimmings - applewood chip smoked bacon, melty cheddar, and a runny sunny-side-up egg and topped with a punchy coffee-infused BBQ sauce, then sandwiched between two lightly toasted cinnamon buns.
* Cinnaburger is available from 4 November to 22 December
Additional Offers
deals to sweeten your stay
$8 Cheeseburgers for Lunch at 25 Degrees
A delicious beef patty, smoked cheddar cheese, topped with onion. Learn More.
Book this Offer
ARE YOU READY FOR THE MAINE EVENT AT GINETT
It's time to be a little shellfish and get.them.lobsters! Fresh from. Learn More.
Book this Offer