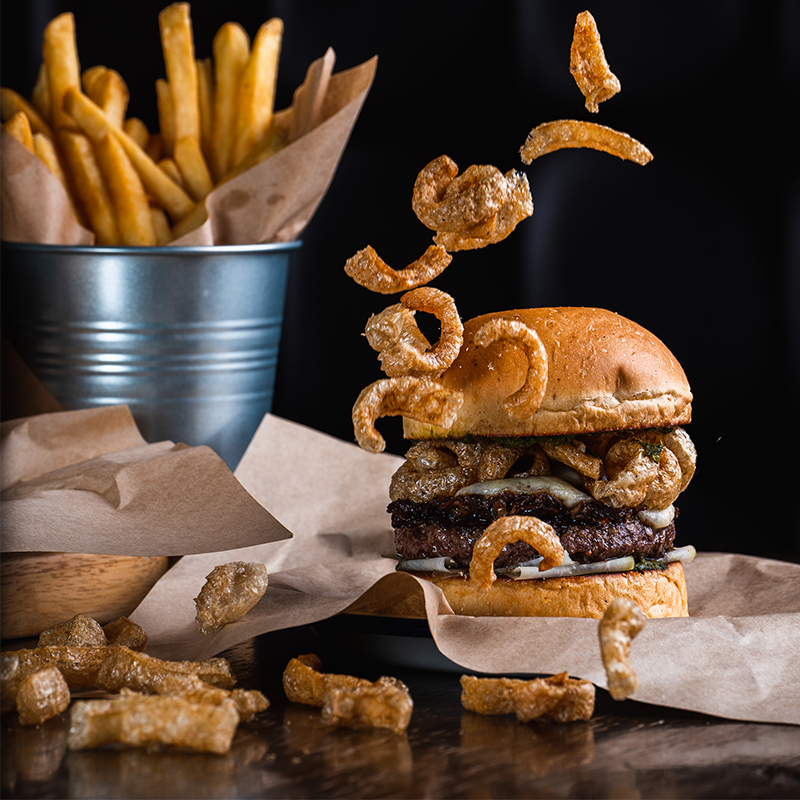 All Offers
Spice Up With 25 Degrees' New Burger
For the months of September and October, 25 Degrees has put together a new limited-edition Thai-inspired burger - Spicy Basil Instinct.
Fragrant and fiery, this new burger creation is inspired by the unique cuisines of North and Northeast Thailand – known and loved for their spicy, fragrant and bold dishes that pack a punch of flavor.
The Spicy Basil Instinct Burger ($20) consists of a beef patty layered with pickled green papaya, a homemade spicy basil pesto sauce, mozzarella, pork crackling, banana blossoms and sandwiched between a herb brioche bun.
Available for dine-in, takeaway, and delivery from 5th September onwards.
Additional Offers
deals to sweeten your stay
Sippin' on Cloud 9 During Your Staycay
Receive a voucher for Buy One Get One Free 'On Cloud 9'cocktail at. Learn More.
Book this Offer
Sipping on Ginett Cocktails This September
The bartenders at Ginett Singapore are introducing 5 new creative. Learn More.
Book this Offer