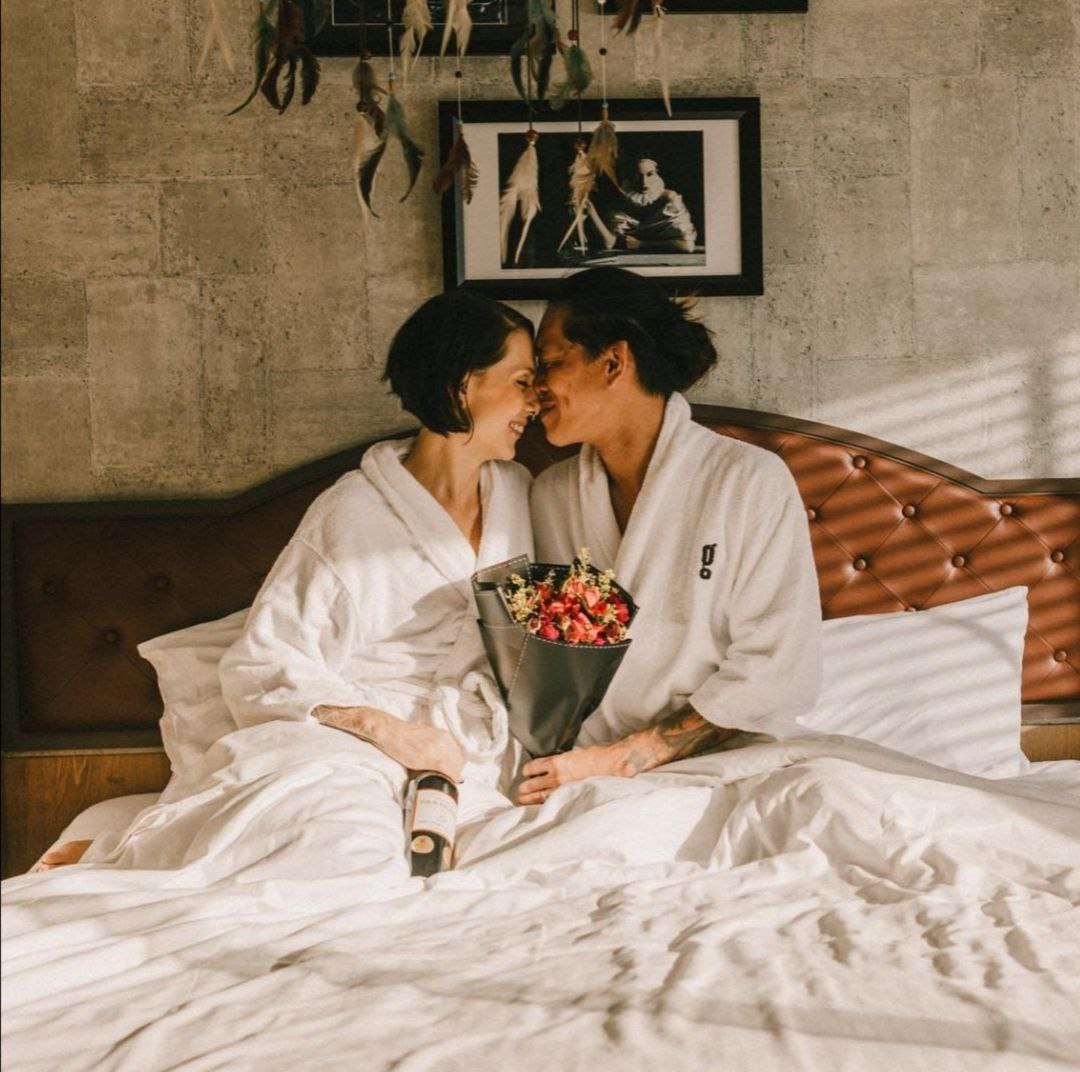 All Offers
PICTURE-PERFECT PRE-WEDDING SNAPCATION
Are you planning for your pre-wedding photoshoot? Hotel G has got you covered with an exciting picture-perfect snapcation!
Priced at $180++, this exclusive package includes:
• One-night stay in a king-bedded Great Room inclusive of breakfast for two
• A complimentary bottle of Sparkling wine
• A $50 nett dining voucher to redeem at Ginett Restaurant & Wine Bar valid for 3 months
• Access to shoot at Hotel G's public areas (including Ginett and 25 Degrees restaurants) from 3pm - 5pm
• Complimentary early check-in at 7am and late check-out at 2pm the next day
• Two complimentary parking coupons
• Additional night stay room only rate at $90++
• Exclusive discounts from partners:
• Photography partner Lens Of Mira,
• Floral arrangement partner June Floral Art Studio,
• Gown rental partner The Gown Warehouse and
• One-stop beauty services platformThe First Refresh
• Qipaos and Chinese Customary Essentials rental from House of Etiquette
For full details on partners and the discounts please refer to this fact sheet.
Terms and conditions:
• Hotel G Singapore management reserves the right to vary and amend any of the above terms and conditions without prior notice.
Booking and stay validity till 31 Dec 2021
Additional Offers
deals to sweeten your stay
TAKE A BAO FOR THE HAMBAOGER AT 25 DEGREES
Taste the exclusive East meets West mashup on the classic bao and. Learn More.
Book this Offer