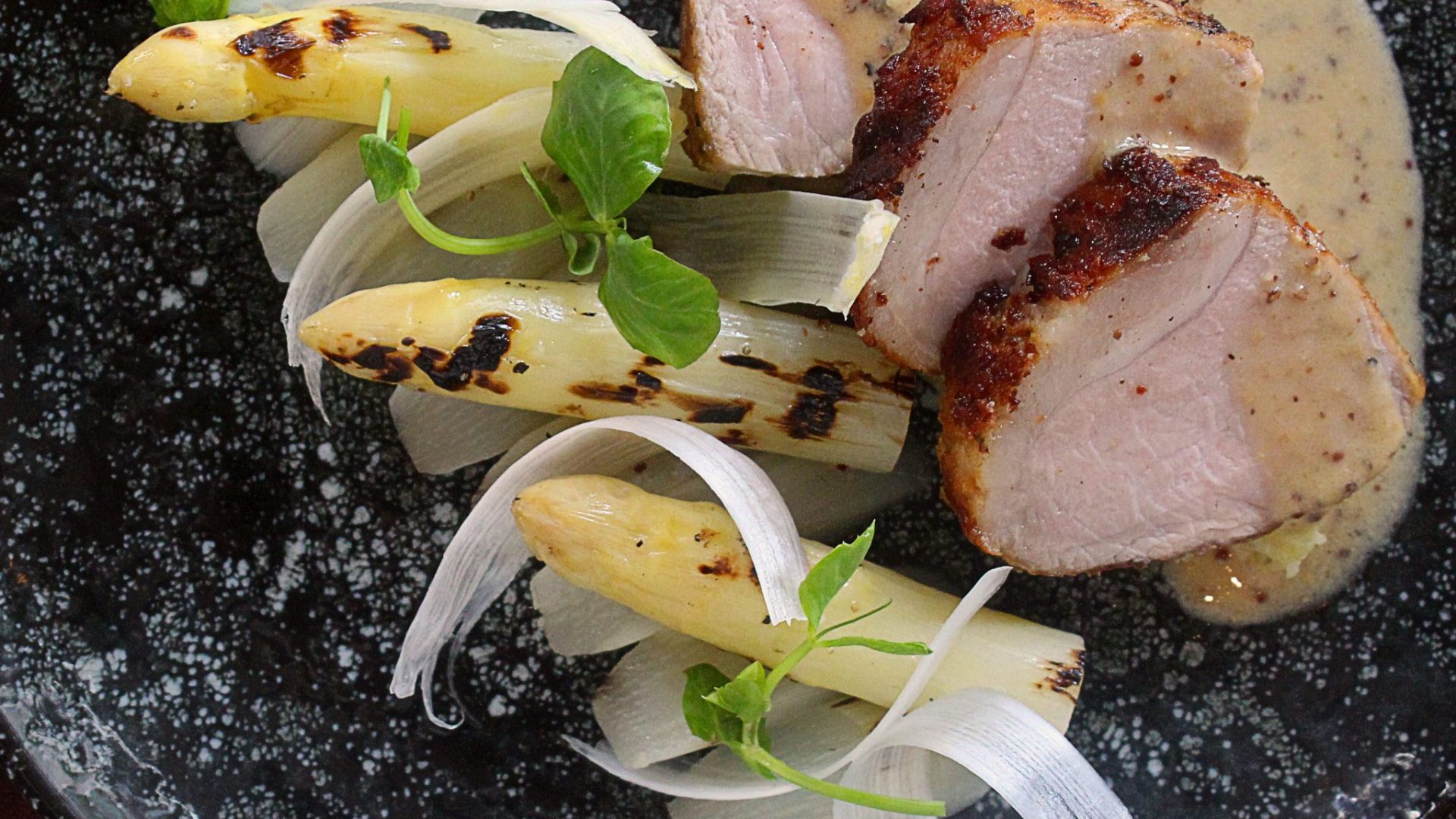 All Offers
BRING THE SPARGLE ON AT GINETT
This April, Ginett welcomes the harbinger of Spring – White Asparagus.
Known for its nutty and sweet taste with just a hint of bitterness – this delicate flavour is one of the reasons why white asparagus is such a prized vegetable, and now guests will get to taste this at Ginett.
Choose to start off with either the Warm White Asparagus Salad ($26++) with almonds, a truffle vinaigrette and Parmesan crisp or a Mimosa Egg White Asparagus ($28++) – where the white asparagus is gently poached for a longer period of time and served with mimosa egg, smoky avruga caviar and tangy sorrel. For something heartier, dip your forks into a White Asparagus Gratin ($30++) – beautiful white asparagus blanketed in AOC Cantal cheese topped with mushroom duxelle and parma crisp.
The best way, however, to savour this prized vegetable is to grill it. Accompanied by a charcoal-grilled Iberico pork loin and ratte potatoes, the buttered white asparagus takes on an elevated, smoky and caramelised flavour. Served with a pommery mustard sauce, the Iberico Pork with White Asparagus is available for à la carte at $34++.
Available from 6 April!
Additional Offers
deals to sweeten your stay
GET A FAMILY BURGER BOX AT 25 DEGREES
Looking for a deal that will feed the family? The Family Box offers 4. Learn More.
Book this Offer