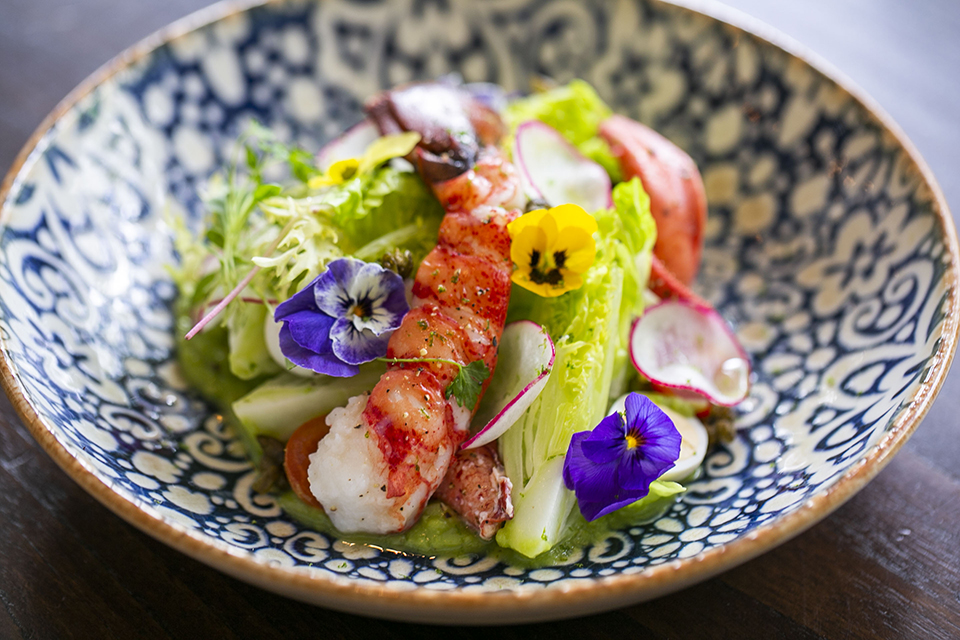 All Offers
ARE YOU READY FOR THE MAINE EVENT AT GINETT
It's time to be a little shellfish and get.them.lobsters!
Fresh from the waters of Maine, USA, Ginett's cooking up lobster specials all January and February.
Looking to start your dinner on a lighter, refreshing note? Go for the Lobster Salad ($32) - butter-poached lobster with a calamansi vinaigrette. Up for a scrumptious meal? Get messy with the Classic Grilled Whole Lobster ($65) charcoal-grilled with garlic herb butter. Looking for the most bang-for-buck dish? The Lobster Ravioli ($36) features a lobster medallion made from the tail, curled on top of homemade lobster-stuffed ravioli in a creamy lobster bisque.
Other lobsterific specials include:
- Lobster Tagiolini ($34): Maine lobster, lobster oil, conpoy, garlic, chili, cherry tomato, chives
- Surf & Turf ($56): Charcoal-grilled lobster, 200g Angus tenderloin, mix mesclun salad and french fries
À la carte specials are available from 1 January - 29 February.
*Prices quoted are subject to prevailing government taxes and service charge.
For Bookings: http://bit.ly/bookGinettnow 📌
Ginett Restaurant & Wine Bar
Hotel G Singapore, 200 Middle Road, Singapore
Opening Hours: Everyday, from 6:30am - late
Buzz us for more info:
📞 +65 6809 7989
📱 IG: @ginettsingapore
🖥  [email protected]
🌎 https://www.randblab.com/ginett-sg
Additional Offers
deals to sweeten your stay
$8 Cheeseburgers for Lunch at 25 Degrees
A delicious beef patty, smoked cheddar cheese, topped with onion. Learn More.
Book this Offer