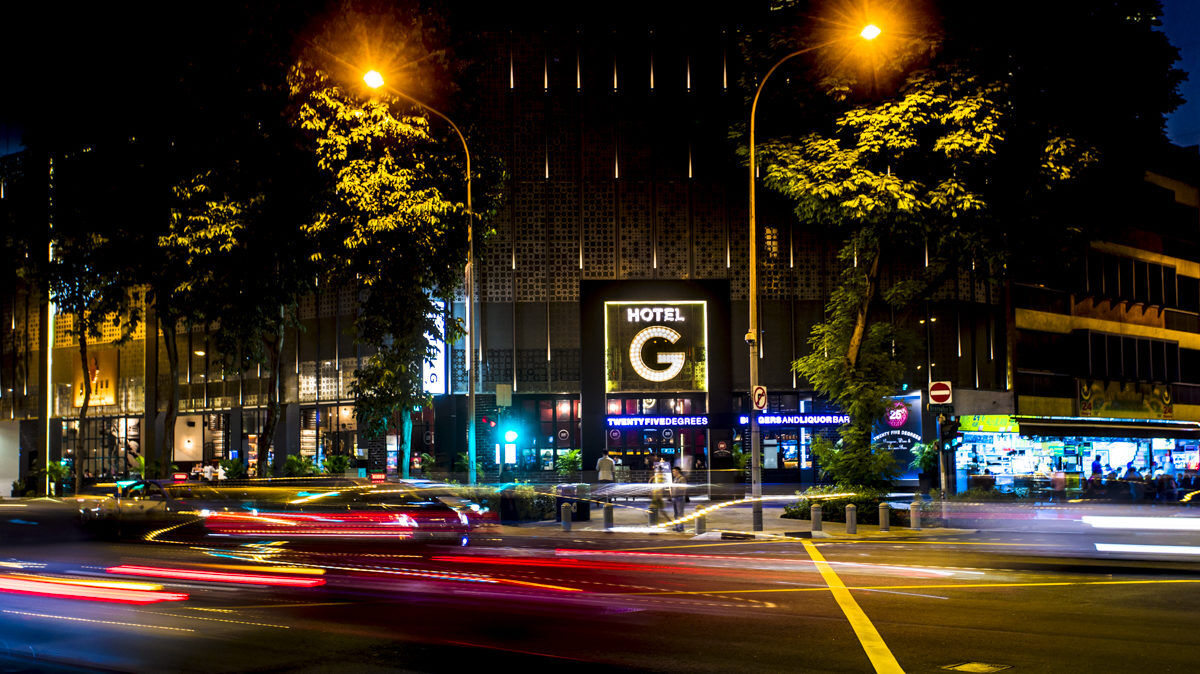 Easy Access
Hotel G Singapore is right in the heart of Singapore's Arts District, ideally placed for any event or occasion.
Please fill the required fields
Please use a valid email address
Invalid number of guests
Thanks for submitting your request. We will be in contact with you soon.
There was a problem sending the request. Try again.
Events at Ginett
Whether it's a communal dinner in the mezzanine, or a casual cocktail and light bites around our vivacious wine bar, Ginett is the perfect venue for your next event or function.
FIND YOUR PERFECT SETTING
Explore Ginett
The elegant and charming décor of Ginett's mezzanine is the perfect setting for both sit- down meals and stand-up events with low-seating tables and intimate booth seating.

The space can be dressed up for theatre style functions, talks and presentations, intimate product launches and networking events.

Fall in love with the expansive windows and the textured environment of Ginett's main dining area. Equipped with a casual bar area, high communal tables and low-seating tables, this is the perfect venue for after-work get-togethers or casual meetings.

Nestled in a setting to inspire and allow you to function at your best, this is the perfect space for meetings, brainstorming sessions, networking brunches and of course power lunches.

The rustic wooden table serves as a functional centerpiece and is great for communal dining. Perfect space to seat 15 guests, and can accommodate up to 35 guests for a cocktail reception.