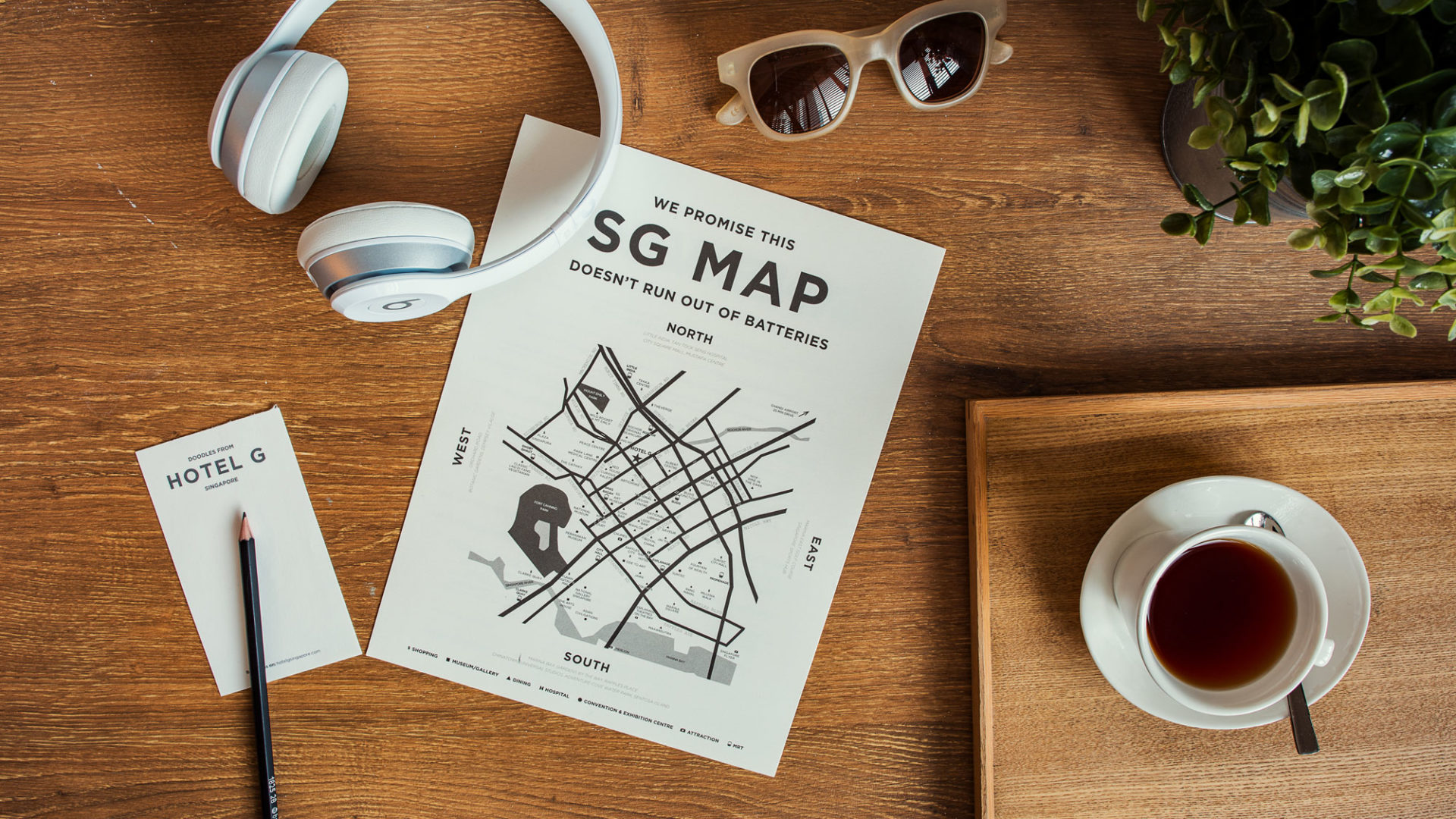 All Blog Articles
SECRET SINGAPORE
April 4, 2017
Posted by: Hotels G
Since we started spending time at the new Hotel G Singapore, we have discovered that looks can be deceiving in the Lion City. In fact, Southeast Asia's notoriously straight-laced city-state is becoming considerably more interesting as Singaporeans delight in late night lounges hidden all around their equatorial island.
Local friends led us to Gyoza Bar, a quirky lounge and eatery lodged on the second floor of a traditional Chinese shophouse. Take one of the 15 seats at this intimate address and order off a
menu comprised only of Japanese dumplings and French Champagne, presented masu style in wooden sake cups. We were even more surprised to find The Horse's Mouth nestled beneath The Forum shopping centre along Orchard Road. Push aside the curtain, open an unmarked door, and descend the staircase to enter this low-lit Japanese izakaya bar. Did you get lost? Ask for directions at Uma Uma ramen restaurant.
Liquor fuelled clandestine addresses lurk everywhere around Singapore these days. Boat Quay is home to the seemingly humble Ah Sam Cold Drink Stall. Don't let the name fool you, this kopitiam old time coffee shop with its shabby chic décor and unpretentious atmosphere is actually an intimate cocktail bar opened by local celebrity mixologist Sam Wong. His signature spin is sips made with home-grown ingredients like soya bean milk, chin chow and Milo. Meanwhile, The Secret Mermaid swims in an even more unexpected location, the bowels of Ocean Financial Centre along Collyer Quay. Look for the eponymous logo, behind which are walls lined to the ceiling with an impressive bottle collection of rare, handcrafted spirits imported from America like Batch 206 vodka and Sparkle Donkey tequila.
The diversity of buildings which house these hush-hush rendezvous spots frankly astonishes us. The former Singapore Traffic Police Headquarters, Red Dot Traffic Building is by day a museum showcasing commercial design excellence from around the world. After dark, those in the know drink retro-inspired concoctions at Hopscotch. Our favourite tipple here thus far? That would be the Golden 933 mixed with cereal butter rum and named after a perennially popular Chinese radio station. Even Singapore's renowned National Galley hosts one of these stealth addresses, its rooftop reinvented as the oh-so sleek Smoke & Mirrors. Fear not that the elevator only ascends to the 5th floor. Exit here and ride the escalator up one more level, where unfettered views of the grassy Padang and the architectural landmarks of Marina Bay await you, as do creative sips inspired by artworks hanging in the galleries below.
Singapore's underground revolution actually started in the most incongruous of places, a barely-lit store-front in Chinatown which appears on first glance to be a library. See that lonely soul seemingly reading in front of an oversized bookshelf? He's no bookworm, but rather the gatekeeper to The Library. Tell him the password (which you'll find on their Facebook page and changes weekly) to open a hidden compartment within that faux furnishing. Step into this hall of mirrors where everyone is imbibing cocktails with playful monikers like Shrub-a-dub-dub and Singa-Songa-Sanaree, a tropical take on sangria made with sparkling wine, apricot brandy, freshly squeezed lemon juice and lime.