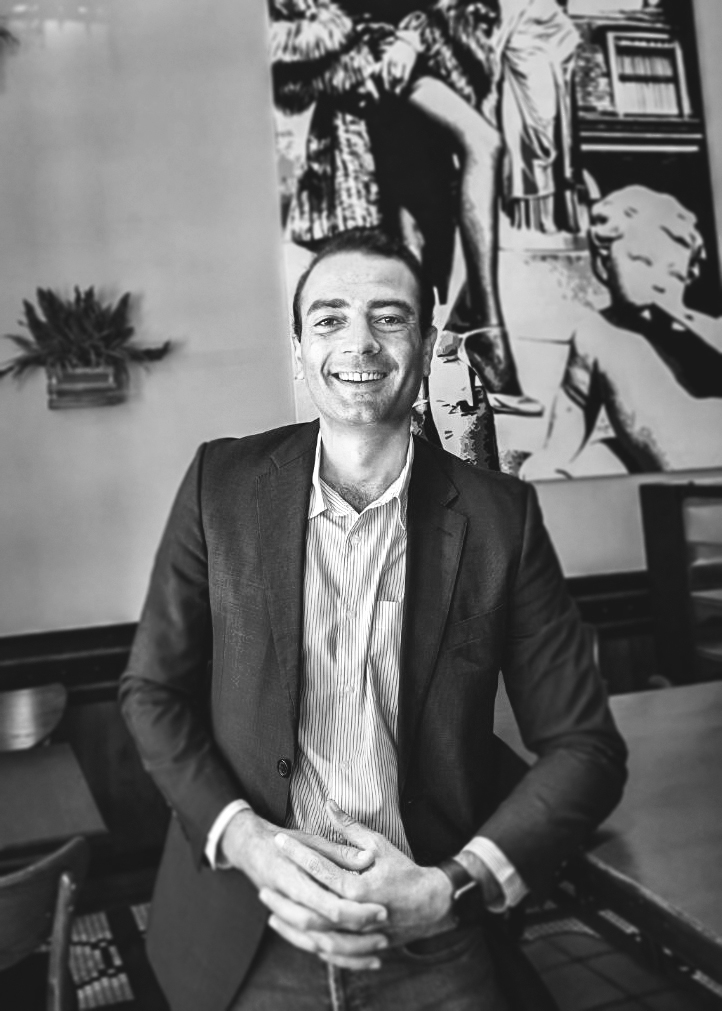 Q: What is your average day-to-day like? 
Despite these unprecedented times, there have not been many changes internally – our passion and core values remain the same. We take this time as a great opportunity, a chance to renew and adapt ourselves. We want to make sure everyone can come down safely to dine with us. We have put in place some protocols where hygiene is a priority: for instance, we frequently sanitize our hands and wipe down critical areas like tables, chairs, bar counters etc.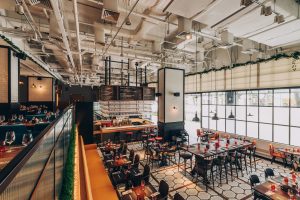 Q: What is the story behind Ginett and what does Ginett mean to you? 
Growing up in France, Ginett reminds me of a typical French Grandmother – adorable, homely, always smiling, who likes to pinch your cheeks. She spends hours in the kitchen to cook for the Sunday family lunch because this means a lot to her: sharing and happiness. This kind of experience that we all cherish is what the F&B industry is about, creating unforgettable memories. This is our mission at Ginett.
Not only that, but Ginett is also a place for everyone to live an experience. Either you are here on a first date or with a group of friends, your family or just for an informal catch up at our magnificent bar counter, there is something for everyone.
At Ginett, we strive to please each and every guest. We only work with the best quality products, we pride ourselves to offer affordable and hearty dishes. When it comes to wines, we make sure there is something for every palate from our extensive wine list with over 100 labels.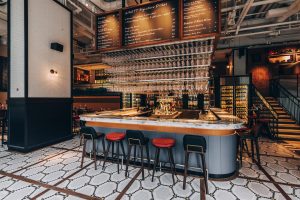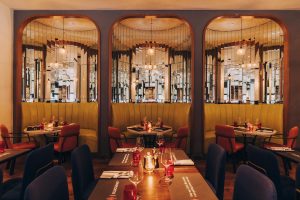 Q: What constitutes your role at Ginett?
My role is pretty simple: First, it consists in creating a team spirit, to initiate each individual to work as one, to support and help each other every day. Then, as a manager you need to be fair, to treat everyone equally, recognize efforts, give a direction that everyone can agree on and fully understand. Finally, it's important to me to develop my people and push my team to always try their best. Those ingredients are the key to run a successful business.
I believe in the saying that, if you take care of your people, your people will take care of your business. Eventually, it comes naturally to look after and take care of our guests to provide them with a great dining experience.
The rest will be numbers and figures, but I won't bore you with the details…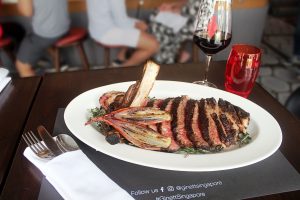 Q: What is your favourite Ginett dish?
I would probably go for some briny and fresh Fine de Claire oysters, (they got this name because they undergo their last affinage in clear water, which makes them develop a sweeter taste.)
As a main, perhaps I would choose one of our dry-aged beef, wagyu ribeye, juicy, incredibly tender with the fat marbling that melts in your mouth. To complement it, I'd have mashed potato and some greens like a mesclun salad. I like to indulge, but never forget the importance of eating greens!
Are you interested in joining Quentin's team at Ginett Singapore? For career opportunities, contact [email protected]