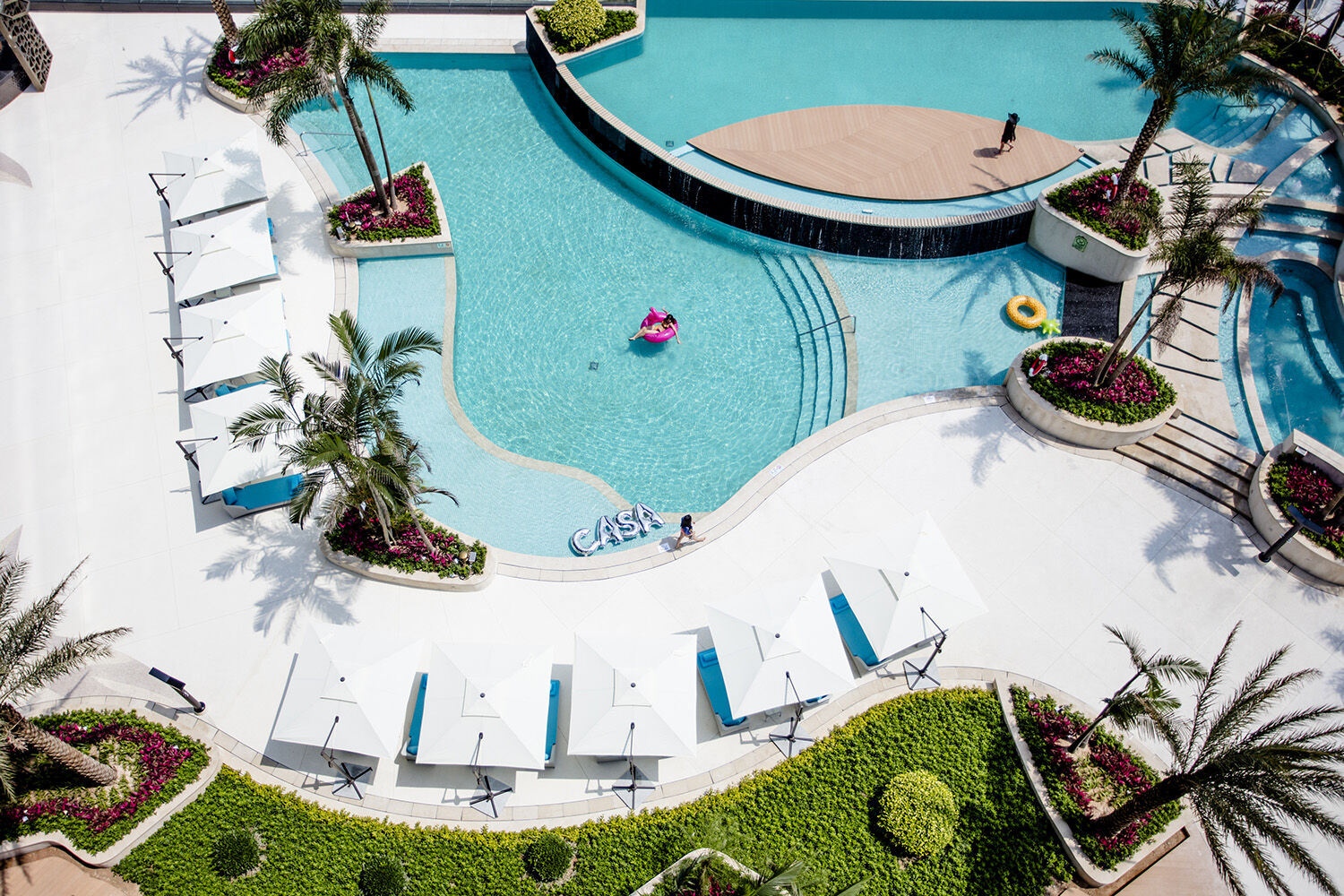 All Blog Articles
INSTAGRAMMABLE MACAU
December 7, 2017
Posted by: Hotels G
The 368-room Macau Roosevelt promises a playground of photogenic backdrops, from sleek design-driven bedrooms of burnt black wood, shiny bronze and cool Italian marble to endless angles on the non-stop scene around our sexy swimming pool. Hashtag us too as you explore beyond our urban resort, smartphone in hand. Macau, as it turns out, is a most Instagrammable destination. 
Start in our backyard, by going in search of old Taipa, the area of Macau first settled by Chinese during the Southern Song Dynasty (960 to 1279 A.D.) then colonized by the Portuguese in 1851. This colourful cultural melange is still very much in evidence along the waterfront where Macanese colonial structures dating to 1921 make up the charming Taipa Houses Museum on Avenida da Praia. Make sure you dress so as not to clash with these Easter eggs hued houses!
Don't tire your index finger as you'll want to keep snapping as you head south onto cobblestone streets lined with pastel-hued houses in Coloane Village. Linger among the antique (or junk, you decide) shops around Largo do Presidente Antonio Ramalho Eanes Square or continue east to Coloane's oh-so-Baroque St Francis Xavier Chapel. The nearly neon turquoise doors clash rather dramatically with this lemon yellow lacquered façade. Interiors too are no less kitsch. Refuel here like a local at Nga Tim Café on Macanese fare like their spicy roast chicken, bacalhau salted ocean codfish and the sauna prawns, soaked live in wine. No one, it seems, leaves Macau without a mouth-watering shot of the legendary pastel de nata egg tarts at the original Lord Stow Bakery. 
Another day, head north by car or city bus from our good-looking lair to the Macau Peninsula, home to Macau's most recognizable site. The eerie yet iconic 17th-century façade of St. Paul's Church is worth a long linger yet may not bring you much social media love. We'd opt instead to wander around to the nearby yet mostly overlooked Na Tcha Temple. Saffron hued incense coils and the Chinese wing-tipped roofline make a classic Chinese setting for your utterly modern selfies.
From these renowned sites, a ten-minute stroll leads to Tap Seac Square, an off-the-beaten path row of Portuguese-style buildings painted in distinct shades of crimson and saffron, including the Archives of Macau which contains letters and manuscripts pertaining to colonial Portugal's exploration of China, Japan, and Southeast Asia.  
Save the last of your smartphone battery for Largo de Senado. Here on the southern side of the Macau Peninsula, crayon coloured neoclassical buildings meet a pedestrian-only promenade paved with fantastically graphic Portuguese tile work. On the ground, Senado Square gives off a carnival vibe with Chinese hawkers proffering souvenirs and sweets yet this is the spot to send up your portable drone for the best perspective on Macau's most captivating visual display.