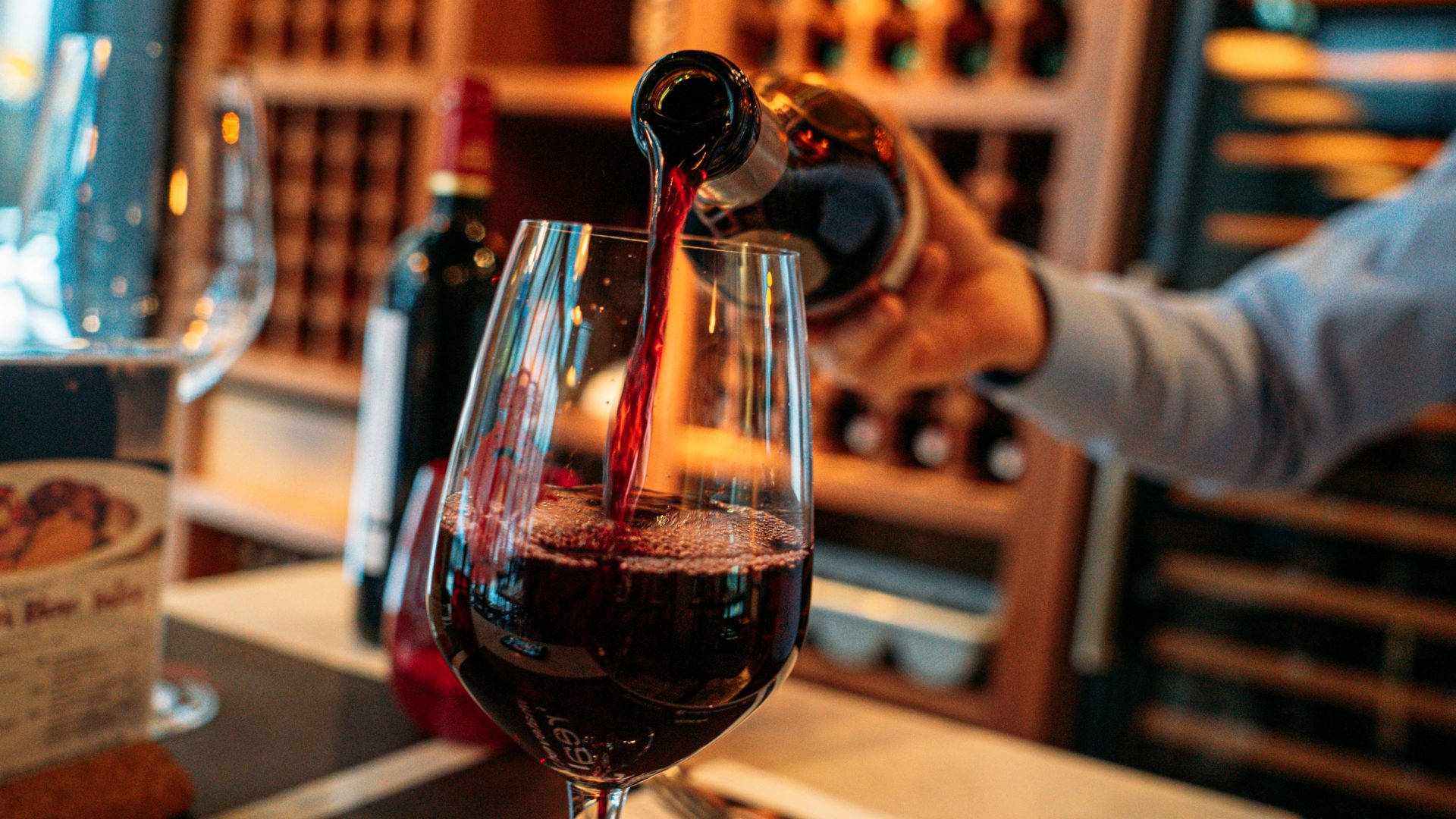 All Blog Articles
Ginett's Wine Pairing Tips
November 5, 2020
Posted by: Hotels G
As much as pairing food and wine is complex, the basics are simple to grasp. If you're interested in understanding more about pairing wine with food, here are a few tips and tricks to help you along the way.
The world of wine can be intimidating. From full-bodied red wines to crisp dry white wines, the options are endless! While we don't necessarily need to abide by strict rules, we are often confused about how to pair certain flavours and elements of a dish.
The first step in gaining more in-depth knowledge about wine and food pairings is understanding some of the most commonly used wine terms. The following terms are used to describe all different aspects of wine:
Acidity: present in all grapes, it plays a big role in the preservation of the wine. Wines that have a sharper and more crisp taste will have higher levels of acidity.
Body: a term used to describe the flavour profile of a wine. For instance, a full-bodied wine is one with a powerful flavor and strong aftertaste that lingers in the mouth.
Dry: a wine that contains very little to no sugars.
Tannin: a chemical compound found in the skin, seeds, and stems of grapes, which can be incorporated in the aging of the wood barrels.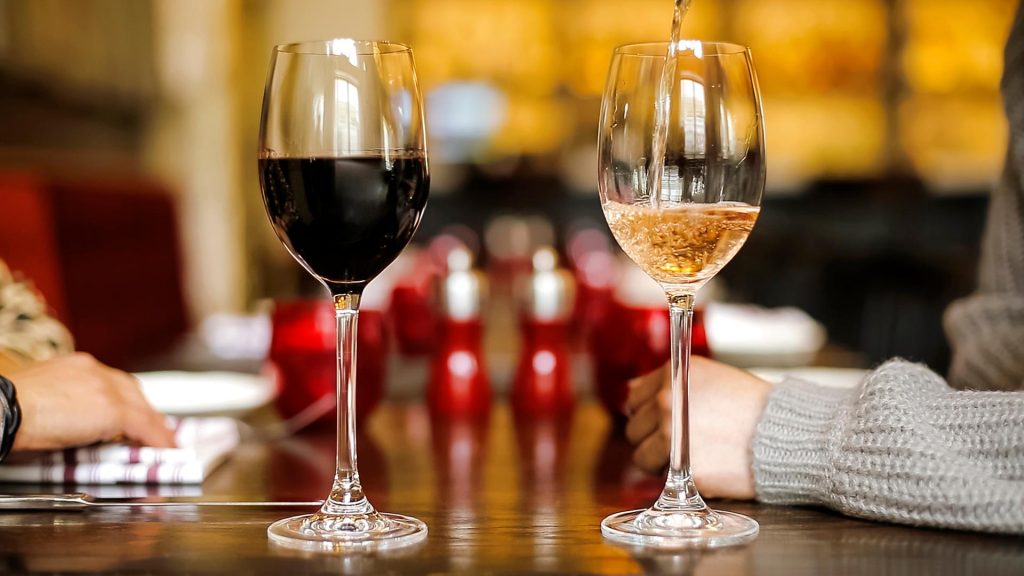 Now that you know all the basic lingo, let's get into wine pairing. Wine pairing can be a little tricky because every dish always has more than just one component. In the end, you have to choose which part of the dish you want to emphasize and then match the wine to that element.
But the good news is that you don't have to learn complicated directions for selecting the right bottle to enhance what you're eating. A few simple guidelines can help you make successful wine-and-food pairings. If you're just getting started, stick to these tried-and-true methodologies to produce consistently great pairings.
One of the most important rules when it comes to wine-and-food pairing is balance.
This is the secret behind many classic wine-and-food matches. Consider the weight—or body, or richness—of both the food and the wine. The wine and the dish should be equal partners, with neither overwhelming the other. If you balance the two by weight, you increase the chances of a successful pairing.
Luckily, it's not rocket science and there's actually a fair amount of instinct and common sense that goes into this. Cabernet Sauvignon complements grilled red meat well because it's equally strong and deep; whereas a light white wine washes down a subtly flavored poached fish well because they are equally delicate.
But how do you determine 'weight'? For food, fat is the main indicator. This doesn't just mean the fat naturally contained in the main ingredient, but also the fat that comes from the cooking method and the sauce — i.e., sauces or dressings that contain creamy elements such as butter or cheese feel heavier than ones with a base of vegetables or citrus.
For wine, you can rely on the color, grape variety and alcohol level, along with the winemaking techniques and the region's climate. Generally, wines with less than 12 percent alcohol tend to be lighter-bodied, while those with more than 14 percent are heavier.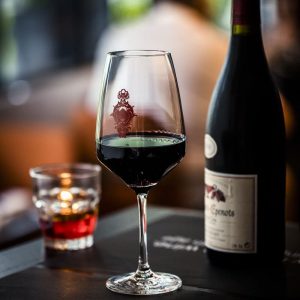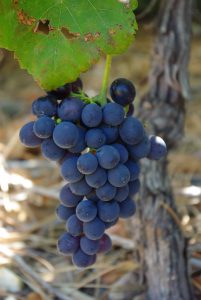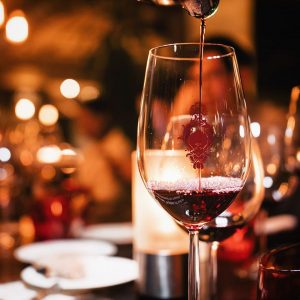 Try to match the wine to the most prominent element in the dish. This is critical to fine-tuning wine pairings. Often times, the dominant character in the dish is the sauce, seasoning or cooking method, rather than the main ingredient. A great pairing creates a balance between the components of a dish and the characteristics of a wine. When in doubt, just keep these basic points in mind (of course, there are exceptions but generally these are quite foolproof):
If the same adjective can be used to describe the food and wine, it is likely a pairing that will work. For instance, hearty food needs a hearty wine and sweet wines go great with sweet food or fruity desserts.
Red wines pair best with bold-flavoured meats (e.g. red meat). The reason that red wine pairs well with red meat is because of its ability to soften the proteins in the meat and to enhance the flavours of the fat. The softening of the meat occurs because of the tannin found in red wine.
White wines pair best with light-intensity meats (e.g. fish or chicken). This is because the acids in the wine enhance the taste of the white meat or fish, making it taste fresher. Similar to how lemon is squeezed over fish to enhance the taste, white wine can have the same impact because of its acidity.
Bitter wines (e.g. red wines) are best balanced with fat.
It is better to match the wine with the sauce than with the meat. This allows for a better experience because some sauces can have bad interactions with wine.
Ultimately, don't take wine pairing too seriously and just drink what you enjoy, but also don't miss out on the ability to explore.
We spoke to Assistant F&B Operations Manager of R&B Lab Singapore, Alla Boldyreva so that she could share some of her own insights on how to pair food and wine and tell us more about the wine selection at Ginett Singapore.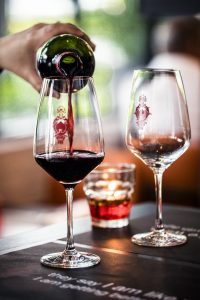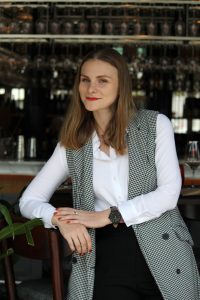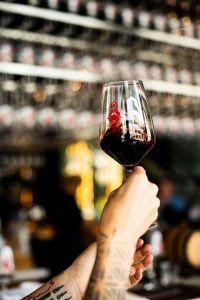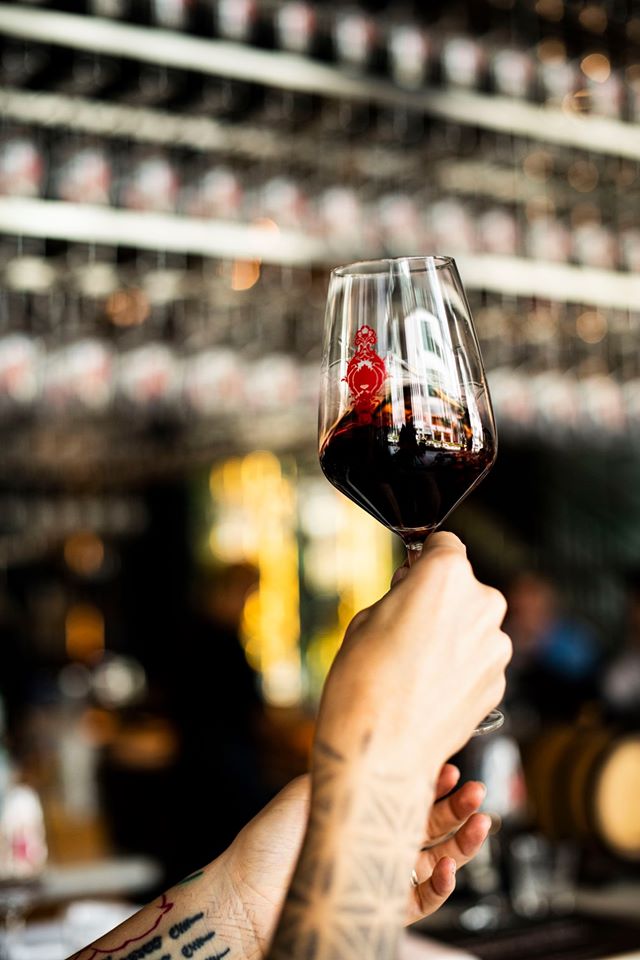 Q: What is your favourite way to enjoy a glass of wine?
There are so many ways to enjoy wine. Some of my favourite ways are: enjoying a glass of fruity and refreshing Domaine Raimbault, Sancerre Blanc with my friends on a sunny afternoon, or a glass of spicy and peppery Mont Thabor, Côtes du Rhône Grenache on a rainy evening having heart-to-heart conversations.
Q: Is it true that you should always pair a glass of red wine with meat and white wine with fish/seafood?
To me, the primary reason for having wine should be "to just have fun". There are no strict rules. If you are having a glass of white wine with your steak and you really enjoy it, there wouldn't (or shouldn't) be any judgment. If you need any recommendations, our friendly staff at Ginett are always happy to provide you a quick tip or two to choose from our extensive wine list!
Q: What's your favourite label from Ginett's extensive wine list?
My wine preferences differ according to different factors such as mood, the food I'm having, or even the weather. But I'll have to say one of my absolute favourites is Domaine Raimbault Sancerre Blanc – perfect for the humid and hot Singapore weather.
Q: What would you recommend for those who want to try some French wines but are not sure where to start?
A specially curated wine flight is available for those who would like to try different labels. It doesn't matter if you're a wine novice or a wine aficionado, this allows you to taste 3 varieties of red or white wine for only $15++, exclusively from 3 p.m. to 5 p.m. on weekdays at Ginett Singapore. I recommend making your reservation via https://bit.ly/bookGinettnow
White Wine Flight:
Domaine Raimbault Sancerre, Loire Valley

Medium-bodied, medium acidity
Dominant grape variety: Sauvignon Blanc
Notes: light, fruity

VDP Viognier, Rhône Valley

Medium-bodied, medium acidity
Dominant grape variety: Sauvignon Blanc
Notes: vanilla, peach, tangerine

Domaine Darnat, La Jumalie Bourgogne

Full-bodied, medium acidity
Dominant grape variety: Chardonnay
Notes: buttery, smooth, creamy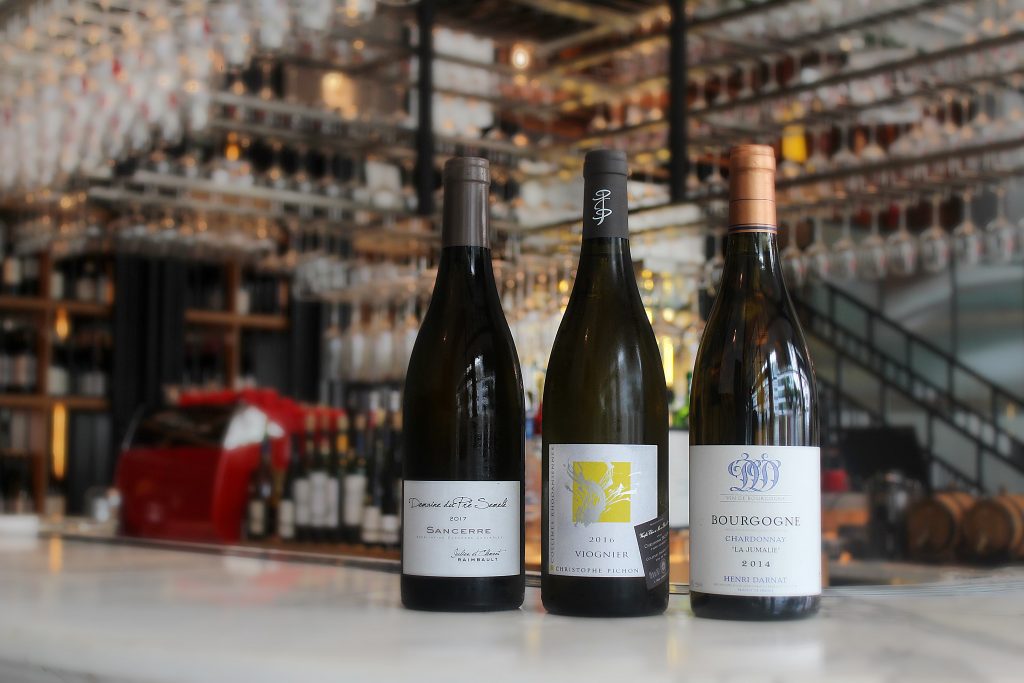 Red Wine Flight:
Château du Carillon, Fronsac

Medium-bodied, high tannins, high alcohol
Dominant grape variety: Cabernet
Notes: earthy, blackberries

Château du Cavalier, Blaye Côtes de Bordeaux

Medium-bodied, high tannins, medium alcohol
Dominant grape variety: Merlot
Notes: black fruits

Domaine d'Ouréa, Tire Bouchon, Provence

Medium-bodied, soft tannins,
Dominant grape variety: Grenache
Notes: chocolatey, spicy