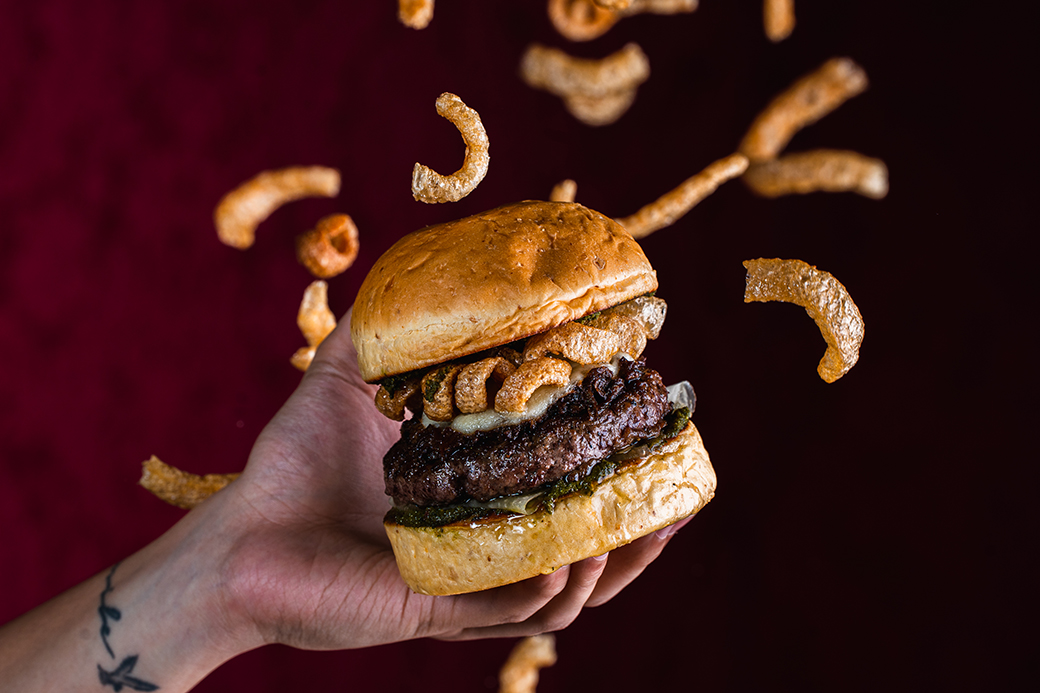 All Offers
Munch Onto Your Basil Instinct
Filling a warm, homemade Brioche bun is an exciting combination of textures and flavors. It's first filled with your choice of a beef or pork patty, then a handful of crispy pork crackling brings a burst of umami and an addicting crunch. Pickled papaya adds a juicy tang, followed by a medley of Thai herbs and a comforting blanket of melty mozzarella. 
But the star of this burger is its boldest flavor punch - 25 Degrees Bangkok's very own homemade spicy 3-basil pesto. Packed with fresh aromas and deep, savory notes, it's made with a trio of tree basil, Italian basil, and holy basil. They are then combined with cashew nuts, fresh chili, and fermented fish sauce to create a texture- and umami-rich sauce. 
Available exclusively at 25 Degrees Bangkok this September and October, make it yours for just THB 450 net.
Additional Offers
deals to sweeten your stay