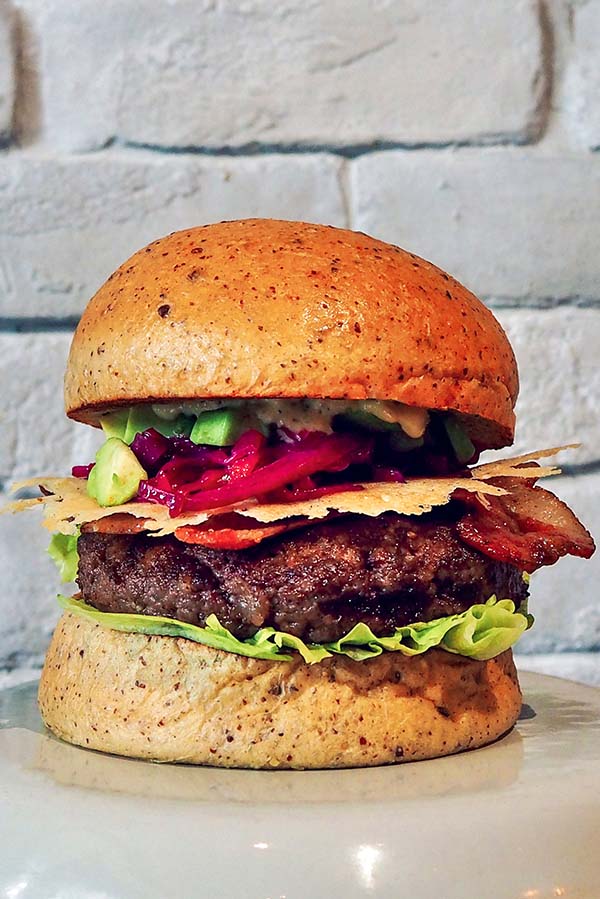 All Offers
Keto's Got Buns at 25 Degrees Bangkok
Are you on the keto diet, but want to enjoy a succulent American burger? We understand that searching for a place that has ketogenic, low carb burgers for you can be overwhelming in a place like Bangkok. That's why 25 Degrees Bangkok is now offering a full American burger experience with a Keto Burger in Bangkok.
For only THB 450, choose between four kinds of succulent patties, Ground Premium US Sirloin Beef, Turkey, Ground Kurobuta Pork or Yellowfin Tuna which are served inside warm and freshly baked Keto buns, layered with sliced avocado, pickled cabbage, fresh iceberg lettuce, jalapeño aioli for a punch and crispy parmesan chip.
Available for dine-in, delivery or takeaway only through September and October.
Additional Offers
deals to sweeten your stay
Sending You Hugs & Quiches from Scarlett
The newest addition to Scarlett's takeaway and delivery menu, Quiche,. Learn More.
Book this Offer
AQ 10-DAY VALUE PACKAGE IN A DELUXE ROOM
Perfect for those looking for the best value ASQ package in Bangkok. Learn More.
Book this Offer